Shawn Mendes Announces 'Wonder' Music Era, Teases New Song & Release Dates
By Paris Close
September 30, 2020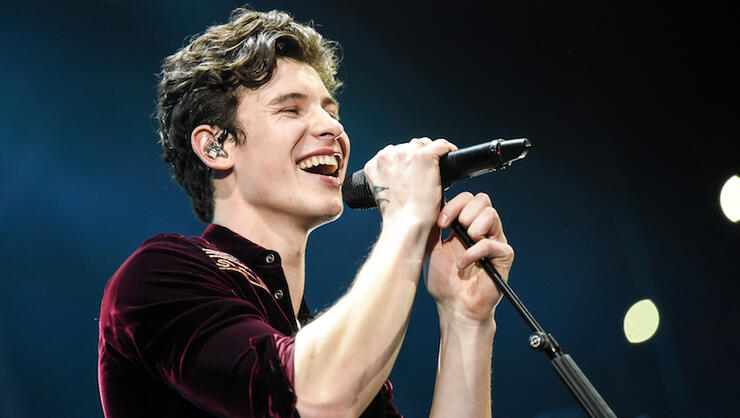 Shawn Mendes is coming!
The Canadian pop star took to social media on Wednesday (September 30) with the first teaser of his new music era. Mendes celebrated the moment with a cinematic visual that shows the recording artist playing the piano inside a bedroom while singing lyrics to what sounds like a new ballad.
"You have a million different faces, but they'll never understand/ Unless you let them in/ You been a million different places so give yourself a chance to get lost in wonderland," Mendes sings while playing keys on the instrument before approaching a blooming ray of sunlight beaming through his window, stopping time in its place. From there, a pair of birds can be seen soaring up through the sky and toward an ocean, where Mendes appears to be running toward before the scene plunges into the deep blue sea.
When the visual ends, the scene fades to reveal the word "Wonder," with the dates October 2 and December 4 shown before the picture goes black. "WHAT IS #WONDER," Mendes tweeted ahead of sharing the teaser, which seems to hint that either Mendes' new song or album will carry the same name. As far as the cryptic dates are concerned, it's possible the crooner might drop a new single this Friday (October 2) and — fingers crossed! — his highly-anticipated album this December.
While only a little over a minute long, there's a lot to decipher from the clip, which appears to be loaded with Easter eggs on his fourth studio album, including "Musician Gone Missing" ads, demo tapes, and an apparent setlist listing several unreleased songs, like "Always Been You," "Monster" (with an unknown featured artist!), "Higher," "Look Up at the Stars," and other tracks.
Watch the clip below, visit Mendes' new website — and share your best SM4 theories with us in the comments.