Woman Finds Rare Two-Headed Snake In Her Home
By Sarah Tate
September 30, 2020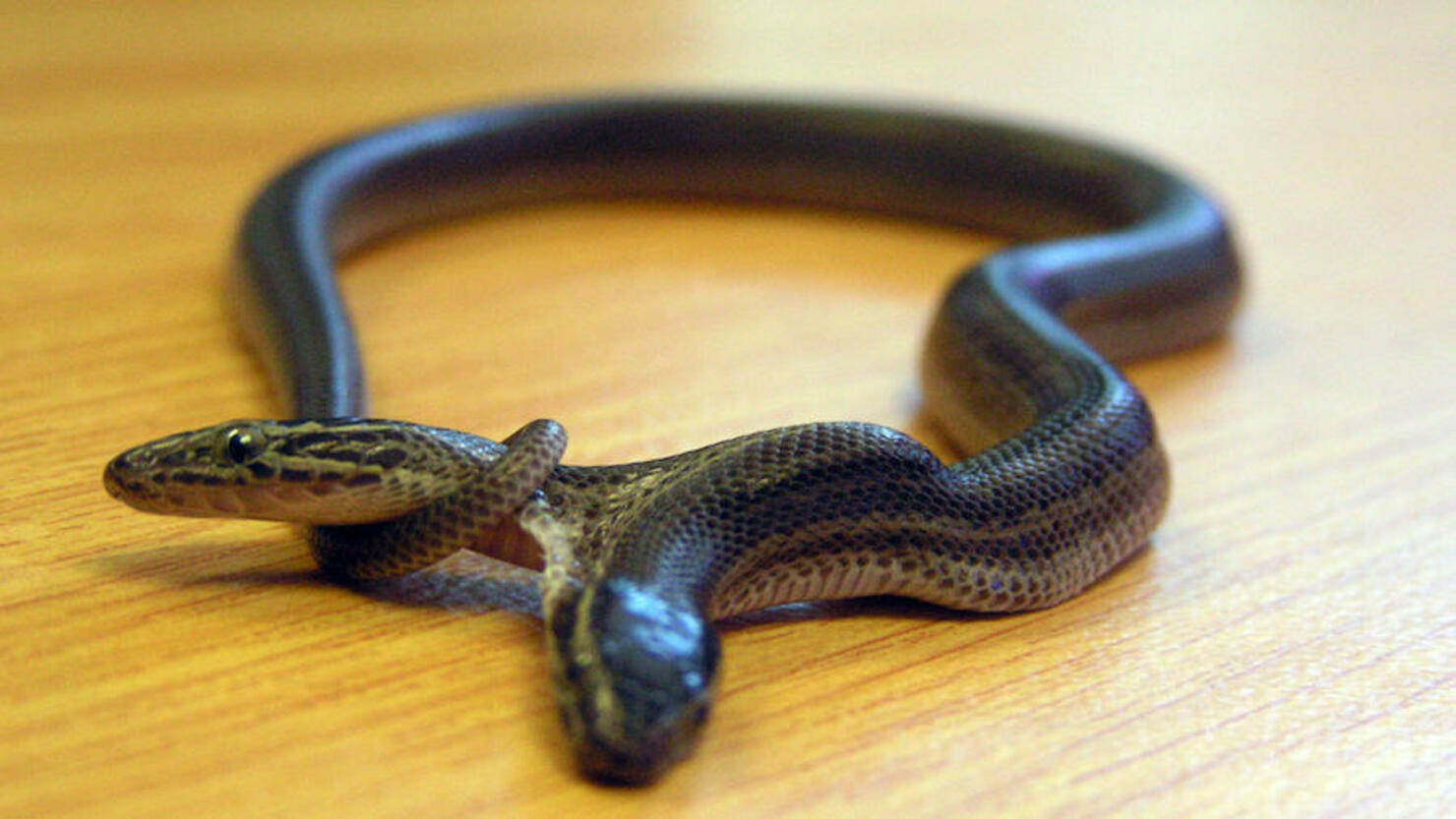 A woman in North Carolina was shocked to discover a two-headed snake in her Taylorsville home. Jeannie Wilson found what she believes to be a baby rat snake near a table in her sunroom, WRAL reports. After seeing the unique creature, she called her family.
"I called my son-in-law, and I said 'I'm not crazy now, guys, he has two heads,'" she said. "When he got there, he said, 'Yeah, he does have two heads, don't he.'"
Wilson shared video of the snake, which she called "Double Trouble" to her Facebook page on Sunday, asking for opinions on what she should do. She eventually settled on calling a local science center who said they would accept the 4-month-old snake.
Ok facebook...anybody out there know of a place that would take Double Trouble here and care for him/her or should I turn it loose?..Its not poisonous

Posted by Jeannie Wilson on Sunday, September 27, 2020
Two-headed snakes are not common. According to WRAL, the Catawba Science Center said the odds of a black rat snake being born with two heads are one in 100,000. Two-headed snakes have difficulty surviving the wild, but have shown to live longer in captivity. Wilson contacted the science center and now they are taking care of the baby snake and will use it in educational programs.
"[The snake is] officially a part of the science center and I can visit anytime I want," Wilson told Newsweek. "I do miss the little fellow... It was very gentle to handle and never offered to bite me."
Photo: Getty Images