YG Reveals 'My Life 4Hunnid' Track List Featuring Lil Wayne, Tyga & More
By Taylor Fields
October 1, 2020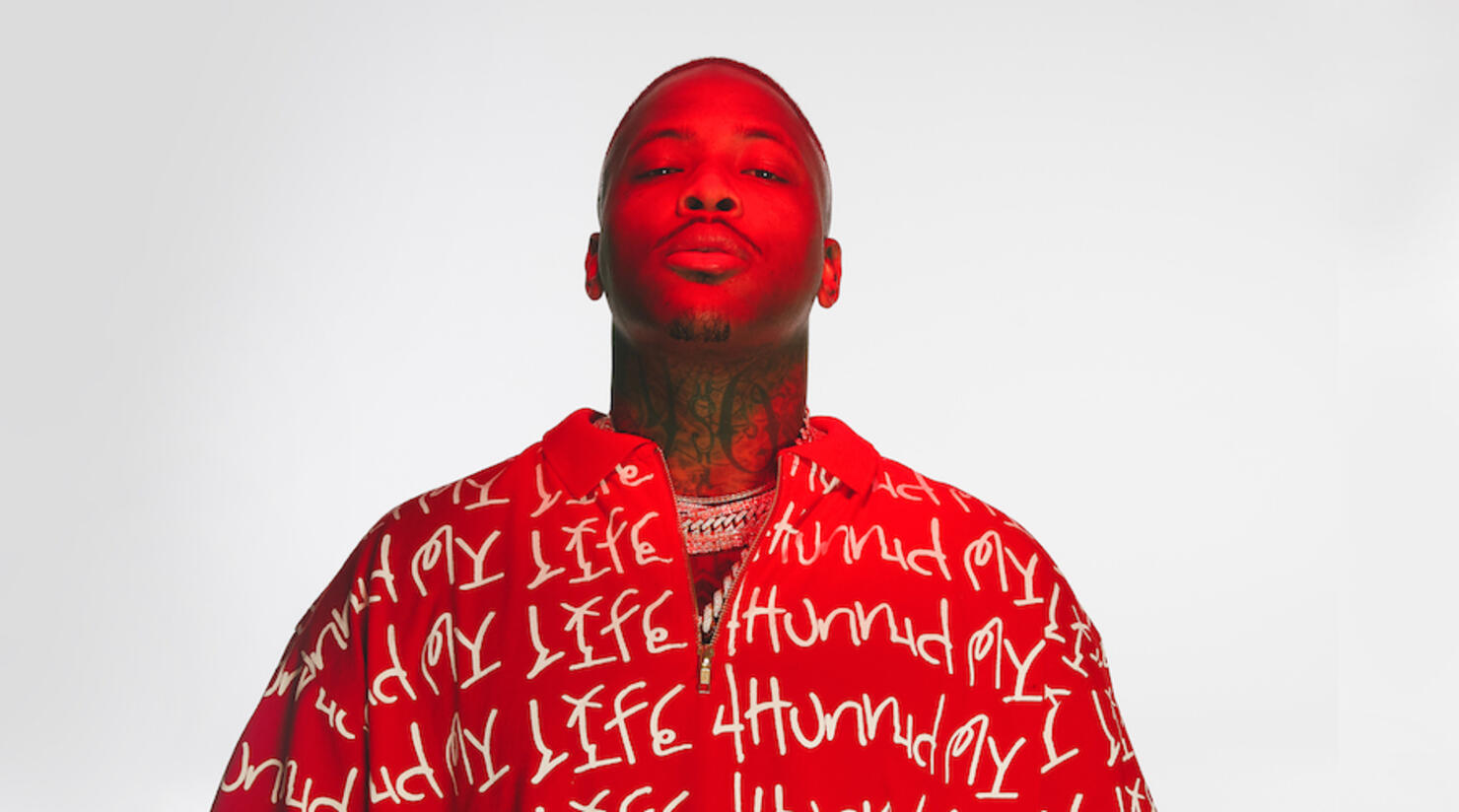 YG's new album My Life 4Hunnid is set to be released on Friday, October 2nd, and the rapper has finally shared the project's track list.
My Life 4Hunnid is YG's fifth full-length album and showcases 13 new songs including features from artists like Lil Wayne, Tyga, Chris Brown, Ty Dolla $ign, Lil Mosey, Gunna, Lil TJay, Tay2x, and D3. See the full track list below.
My Life 4Hunnid Track List:
"Jealous"
"Blood Walk" feat.  Lil Wayne & D3
"Traumatized Interlude"
"Out on Bail"
"Rodeo" feat. Tyga & Chris Brown
"Swag"
"Hate On Me" feat. Lil TJay
"War Scars" feat. Tay2x
"Surgery" feat. Ty Dolla $ign & Gunna
"Thug Kry" feat. Calboy & Lil Mosey
"Traumatized Interlude #2"
"FTP"
"Laugh Now Kry Later!"
A lot has happened in the world in the last year since YG released his most recent album, 2019's 4Real 4Real. So, for this project, the rapper dove a little deeper on his songs than normal. In an interview with the Los Angeles Times, he explained of trying to match his music to what's currently going on in the world:
"I can't come with my regulars, turnt up and lit. I had to go tap into that. I'm so used to being like 'I don't give a f— , f— you, boom bam.' Now I'm like, 'Damn, I've got to really go get into some emo s—."
While fans have already heard several songs off of My Life 4Hunnid, they can listen to the full album this Friday (October 2nd).