Brittany Aldean Remembers Route 91 On Third Anniversary Of Shooting
By Blake Taylor
October 1, 2020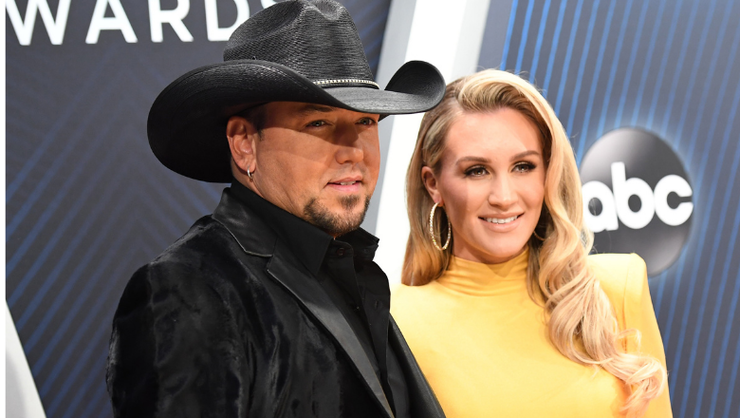 Three years ago, on October 1, 2017, a gunman opened fire at the Route 91 Harvest Festival in Las Vegas, killing 58 innocent country music fans and wounding more than 850.
Country star, Jason Aldean was on stage performing when he heard shots go off. He immediately rushed off the stage as soon as he could to protect his wife, Brittany Aldean, who was backstage at the time and pregnant. On the difficult three year anniversary of the shooting, Brittany is reflecting on the life-changing night.
"ROUTE 91🧡 On one hand it seems like an eternity ago, a nightmare you try to forget. On the other hand it's vividness makes it seem like it was yesterday," she shared on Instagram. "3 years ago... I was 8 months pregnant (had Memphis 2 months to the day from the shooting) and my husband was prepping like any other day to entertain thousands of fans. I used to live in Vegas so I had a bunch of friends at the show... little did we know our lives would change forever."
"The sound, the chaos, the overwhelming sadness and heartache... it's something that never leaves you," she continued. "They call us the 'Route 91 Family' in my opinion because we are forever bonded. An experience that thankfully only certain people know. We have LOVED meeting so many of you who were effected on this day, years ago. Our hearts still break for the families who lost a loved one💔 We are thinking of each and every one of you today, and everyday... and to the men and women who ran towards the bullets to protect all of us... WE ARE FOREVER GRATEFUL🖤💙 #vegasstrong #countrystrong"
Aldean also reflected on the tragedy in a new interview with Access Hollywood. "This time of year, it's always something that's kind of in the back of our mind," he said. "I mean, you just– you'll never forget it."
The "Got What I Got" singer went on to explain how the best way to honor the memories of those who lost their life is to continue to perform. "It's easy to crawl up in a corner and not come out, you know? It's a lot harder to get up and get back out there and do what you do."
The Route 91 Harvest Festival shooting has been the country's deadliest mass shooting in modern history. Country music will never forget.