Badly Burned Mountain Lion Cub Rescued From California Wildfire
By Bill Galluccio
October 2, 2020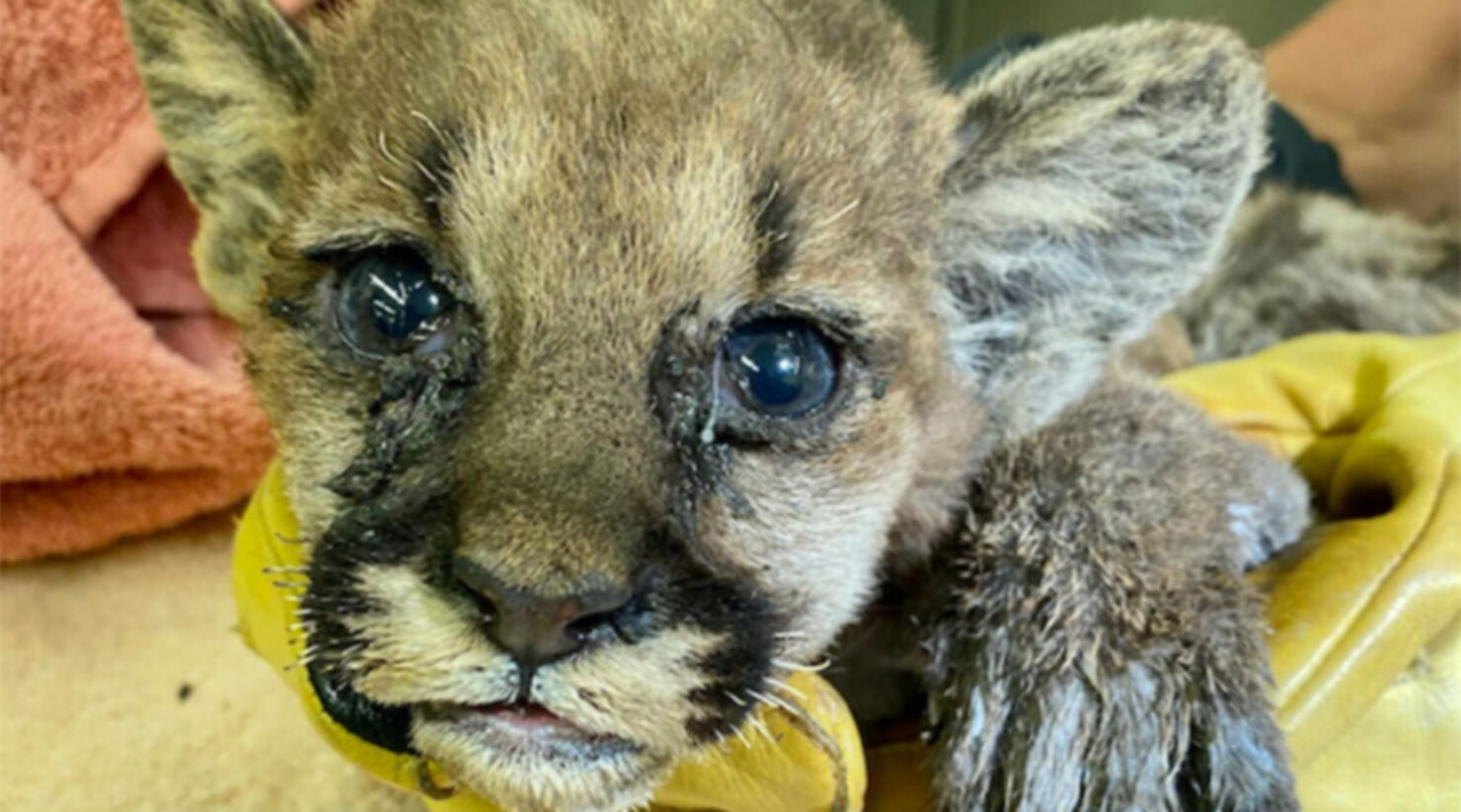 A badly burned mountain lion cub is recovering after a firefighter rescued it while battling the Zogg Fire near Redding, California. The California Department of Fish and Wildlife transferred the cub, which is believed to be only three or four weeks old, to the Oakland Zoo, where veterinarians are caring for it.
The young mountain lion weighed just over three-and-a-half pounds and had its whiskers singed off and severe burns on its paws.
"It's a miracle that he's alive," said Erin Harrison of the Oakland Zoo.
The cub has been eating on its own and is acting feisty, which are positive signs that it will make a full recovery. Officials said that when the cub recovers, it will be too young to release back into the wild. They noted that mountain lion cubs stay with their mother for about two years, and the young cub would not survive on its own.
"We're cautiously optimistic that this cub will now survive and thrive, our dedicated team at Oakland Zoo is fully committed to do everything we can for him and for his beautiful species," Dr. Alex Herman, the zoo's veterinary director said.
Once the cub recovers, officials will work to rehome it in an animal sanctuary.
Photo: Oakland Zoo