Evanescence's Amy Lee Talks Voting: 'Nobody Can Speak For You But You'
By Taylor Fields
October 2, 2020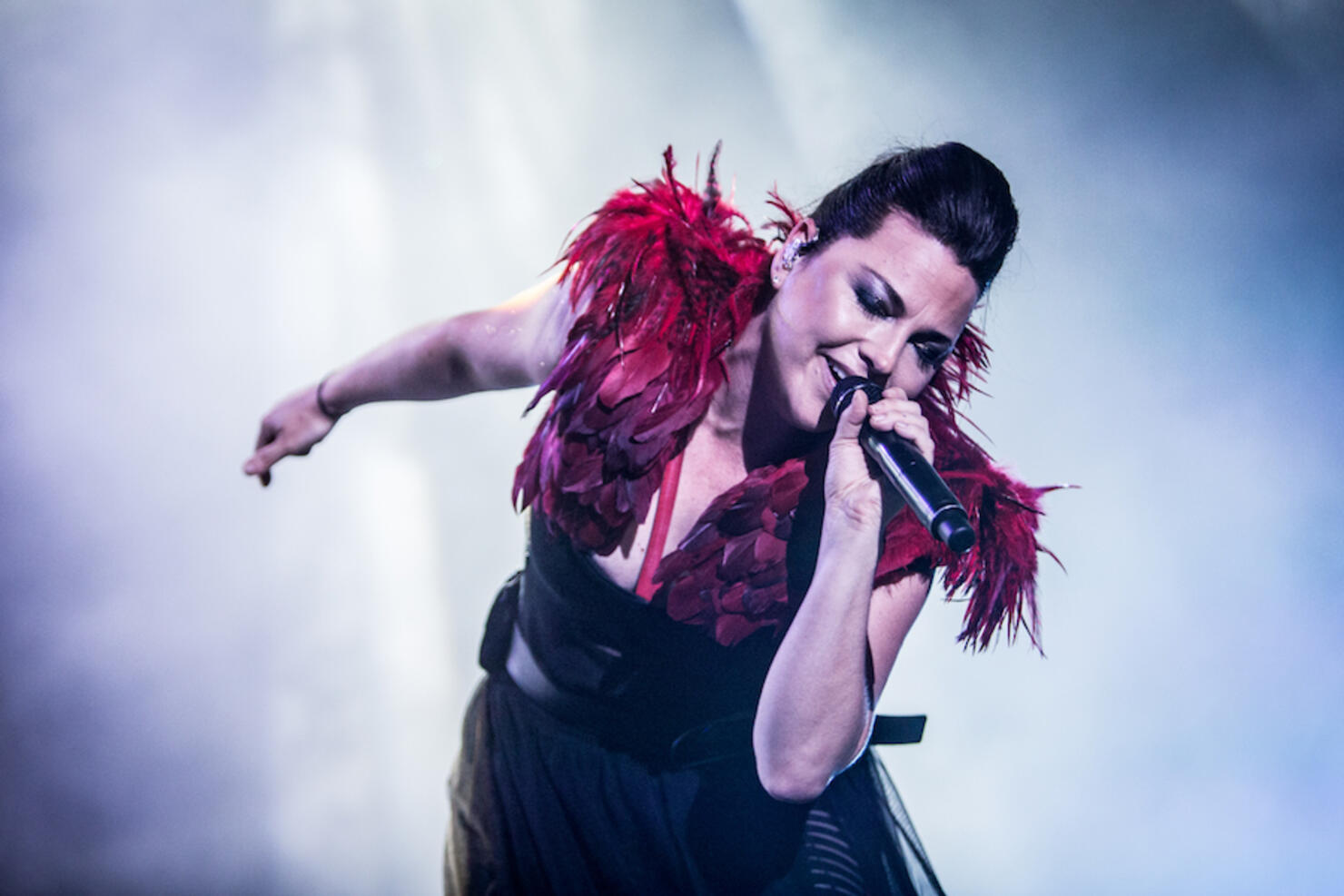 Evanescence's Amy Lee has an important message for anyone voting in this year's election — and for those who are thinking about not using that right.
Lee was the latest guest on iHeartRadio's "Why I'm Voting" podcast, alongside HeadCount founder Andy Bernstein. During the podcast, Amy opened up about her first time voting, what she does on election day and more. But she had a very important point to share to encourage everyone to vote. She said:
"Nobody can speak for you. Nobody can speak for you, but you. You have to speak for yourself. Don't let somebody take that from you, use your voice."
Evanescence shared their song "Use My Voice" as an anthem to help promote voting. In the song, Amy sings lyrics, "Whether you like it or not, you're gonna take what I got/ If we can't talk about it, we'll just keep drowning in it/ Give me credit or not, I give and I give a lot/ But don't you speak for me."
Alongside the song, the band teamed up with Bernstein's HeadCount to encourage all eligible voters to register to vote and use their own voices. Bernstein explained of the song and partnership during the podcast, "I hope it becomes a true anthem of this election, but, we worked together with her awesome team to create a whole little thing where anybody who checks their voter registration status, which is also a really important thing to do is to check your status. Well, if you do that, you can get to see a private show with Evanescence. That'll happen in October, you can go to usemyvoice.org and check it out."
"Why I'm Voting" features some the biggest stars, cultural influencers and athletes, sharing what matters to them most as the upcoming election approaches, and why it's so important to show up to the ballot box. The podcast will run weekly through Election Day in November, and listeners will have the chance to talk about why they are voting, and can record and submit their own 20 second or less audio or video message at iHeartRadio.com/vote.