President Donald Trump, First Lady Experiencing Mild Coronavirus Symptoms
By Bill Galluccio
October 2, 2020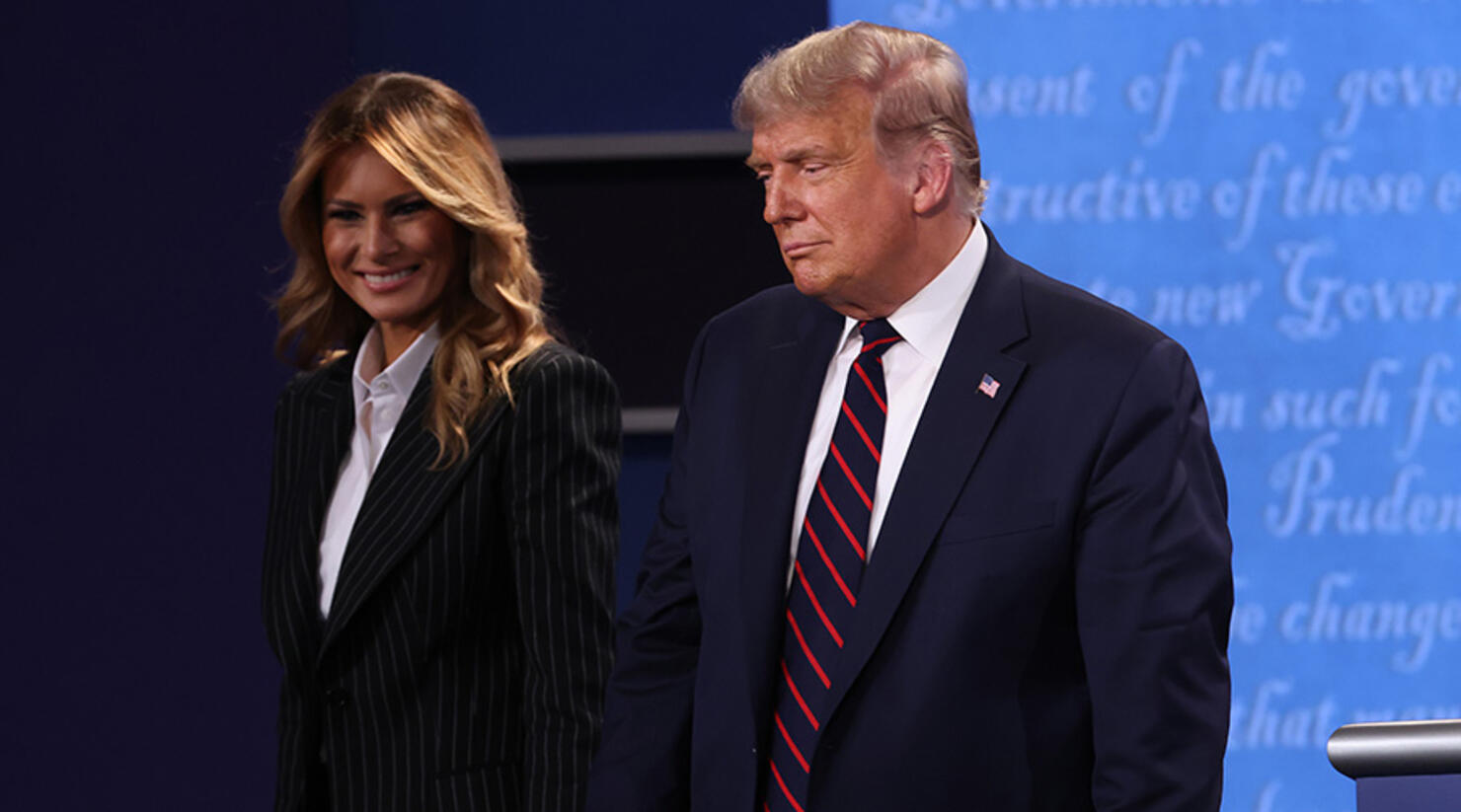 President Donald Trump and First Lady Melania Trump are experiencing mild symptoms of COVID-19 as they quarantine in the White House.
"The president does have mild symptoms, and as we look to try to make sure that not only his health and safety and welfare is good, we continue to look at that for all of the American people," White House chief of staff Mark Meadows told reporters on Friday (October 2).
Meadows did not provide any specifics about the symptoms or what treatment the president is receiving. Meadows said that he has spoken to President Trump and described him as being "very energetic." He said that President Trump asked him how the economy was doing and about the state of the coronavirus stimulus talks on Capitol Hill.
"The great thing about this President is not only is he staying committed to working on behalf of the America people," Meadows said. "We have a president that is not only on the job, will remain on the job, and I'm optimistic that he'll have a very quick and speedy recovery."
While Meadows did not mention the First Lady, she tweeted that she has also developed minor symptoms.
"Thank you for the love you are sending our way. I have mild symptoms, but overall feeling good. I am looking forward to a speedy recovery," she wrote.
White House press secretary Kayleigh McEnany said that President Trump will make a public appearance in the coming the days.
"It's safe to say that you'll be seeing and hearing from the President as he moves forward with his working schedule. We're exploring a number of different ways to do that. But he wants to talk to the American people. I can tell you this about President Trump: This man loves the American people, loves speaking to them directly. And nothing's going to stop them from doing just that," she said.
Vice President Mike Pence and his wife Karen tested negative, as did Democratic nominee Joe Biden and his running-mate Kamala Harris.
According to an internal memo obtained by CNN, two other people at the White House tested positive for COVID-19. A journalist received a preliminary positive result, while a White House staffer who sits in the "lower press" area received a confirmed positive result on Friday morning.
Photo: Getty Images