Shawn Mendes Shares New Song 'Wonder' & Its Dreamy Music Video
By Taylor Fields
October 2, 2020
A new Shawn Mendes era has officially arrived as fans now have the first taste of the singer/songwriter's upcoming new album Wonder via its title track — so "wonder" what Shawn has been cooking up no more.
In "Wonder," Shawn sings about all kinds of things he wonders about; "I wonder why I'm so afraid/ Of saying something wrong, I never said I was a saint/ I wonder, when I cry into my hands/ I'm conditioned to feel like it makes me less of a man." But in the end, there's only one thing he "wonders" about, and in the chorus, he sings, "Right before I close my eyes/ The only thing that's on my mind/ Been dreaming that you feel it, too/ I wonder what it's like to be loved by you."
"Wonder" also comes with its accompanying cinematic, dreamy music video. The visual opens with Shawn on a train as it rides through a scenic forest (kind of looks like a ride on the Hogwarts Express), but eventually, he makes his way through the train cars and up on top of the train. The next second, Shawn is in the forest where he runs through the trees until he gets to the edge of a cliff above water. Finally, big waves of water splash over Shawn as he continues to sing in the rain.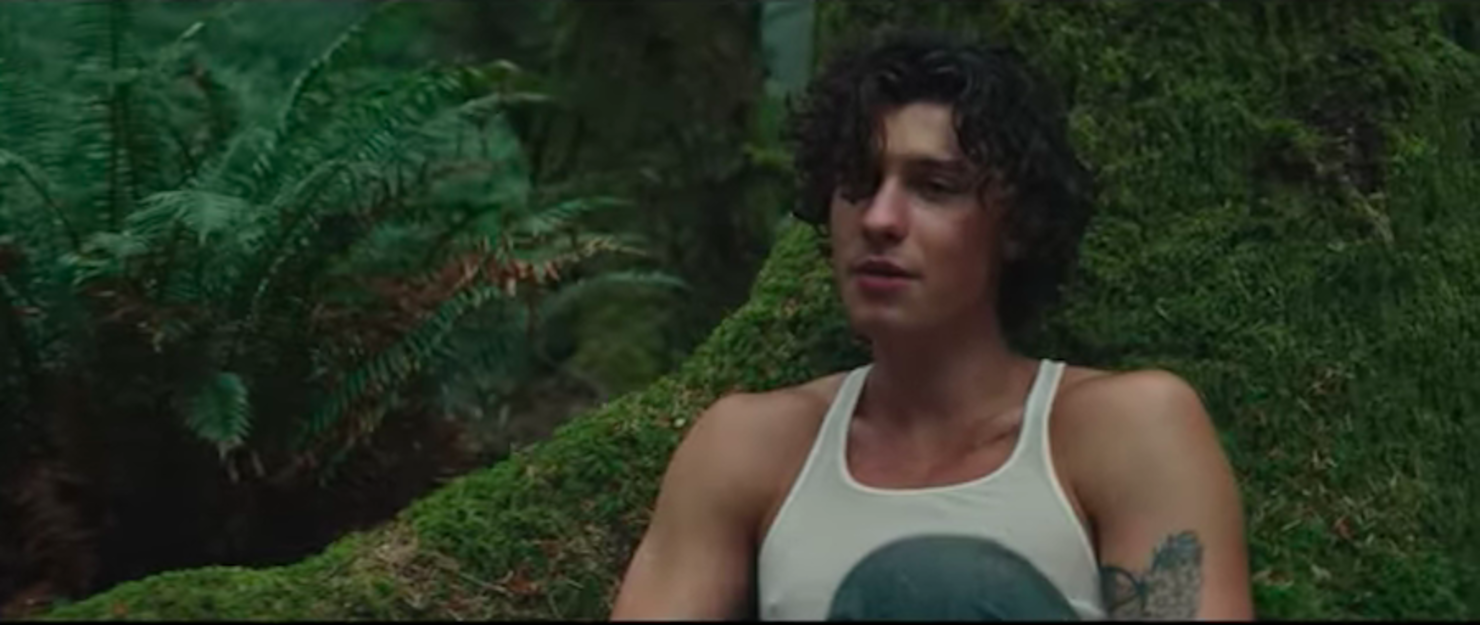 Wonder is set to be released on December 4th and follows Shawn's 2018 self-titled third full-length album. Mendes announced his new music earlier this week, and in a handwritten note shared to social media, he told fans that Wonder is "as real and as honest as [he's] ever been" and an album he's "been wanting to make for a really long time." He explained:
"I've missed you all so much! I know it's been a really scary year for everyone so I'm sending buckets of love to all of you x
I wrote an album. It's called Wonder. it really feels like a piece of me has been written down on paper and recorded into song. I tried to be as real and as honest as I've ever been.
It's a world and a journey and a dream and an album I've been wanting to make for a really long time. I absolutely love it. Thank you for being by my side for so many years. I love you all so much."