Gov. Greg Abbott Hints At Possibility Of Bars Reopening in Texas
By Anna Gallegos
October 5, 2020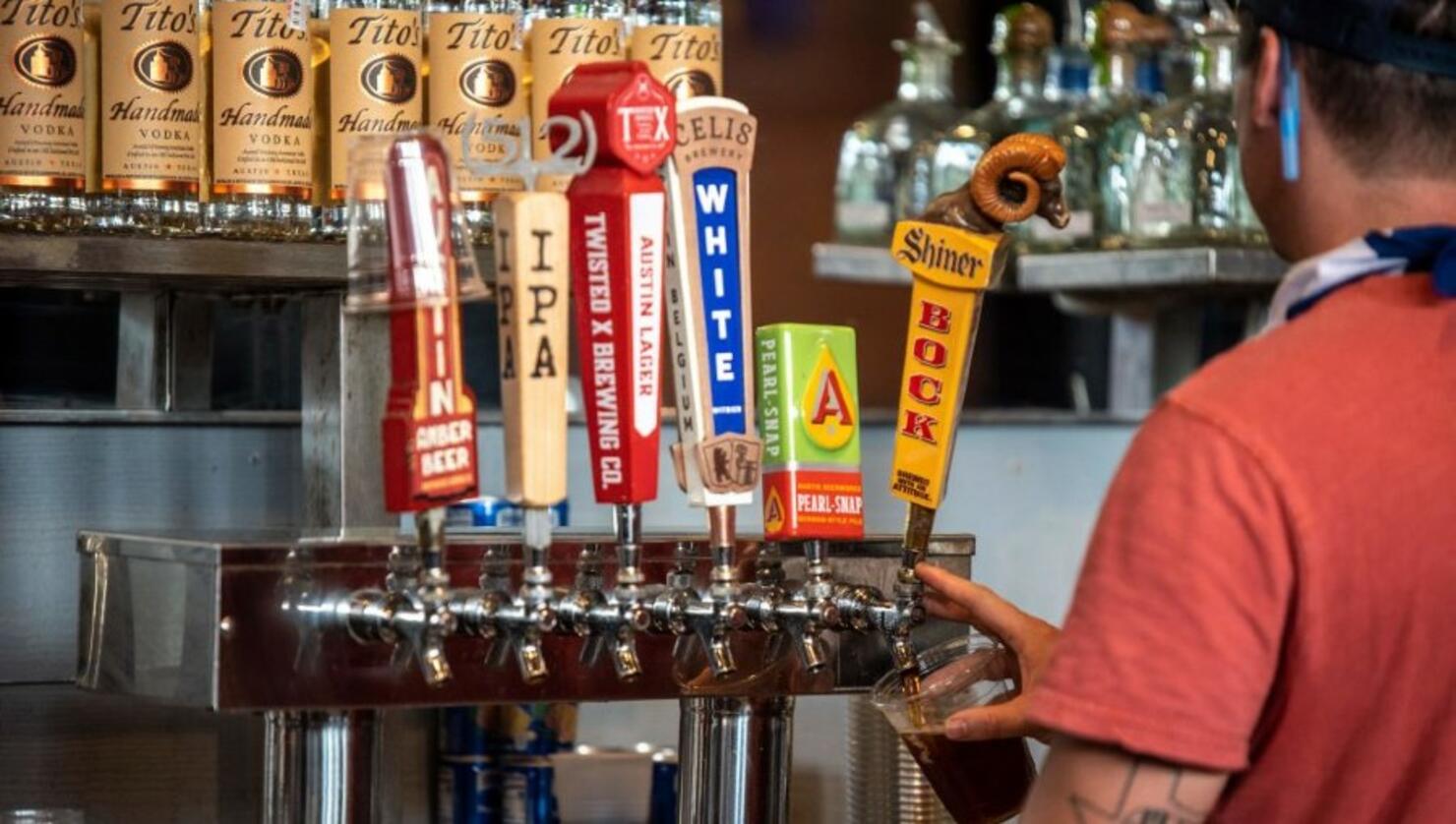 A tweet sent by Gov. Greg Abbott on Monday is fueling speculation that he may reopen bars soon.
Abbott wrote that he plans to announce more reopenings soon because "Texans have continued to keep COVID under control" and used a cheers GIF. The governor has previously used his Twitter account to mention upcoming changes to the state's coronavirus policy or large-scale events, such as the World Series being played in Arlington.
He also wrote that COVID-19 cases in the state "remain contained." Over the weekend, Texas was one of three states where the number of new coronavirus cases dropped, CNN reported. The other two states were Missouri and South Carolina.
Texans have continued to keep COVID under control.

The hospitalizations, number of new positive cases, and positivity rate remain contained. Today was one of the lowest for fatalities in a long time.

I will be announcing more openings soon.

Cheers! pic.twitter.com/fJhTgSRx9t

— Greg Abbott (@GregAbbott_TX) October 5, 2020
The last time Abbott altered COVID-19 restrictions for businesses was on September 17 when restaurants were allowed to reopen their dining rooms at 75% capacity. Gyms were also allowed to reopen and hospitals could start offering elective surgeries.
Bars have been closed since June 26, and bar owners and employees were upset that the governor did not include their business in the most recent reopening. Some establishments have been operating under a legal loophole since the bar ban first went into effect. If a bar made 51% or less of its sales from alcohol, it could apply to be licensed as a restaurant so it could legally open under the current COVID-19 regulations.
Photo: Getty Images