Hurricane Delta Becomes Category 4 Storm, Targets Gulf Coast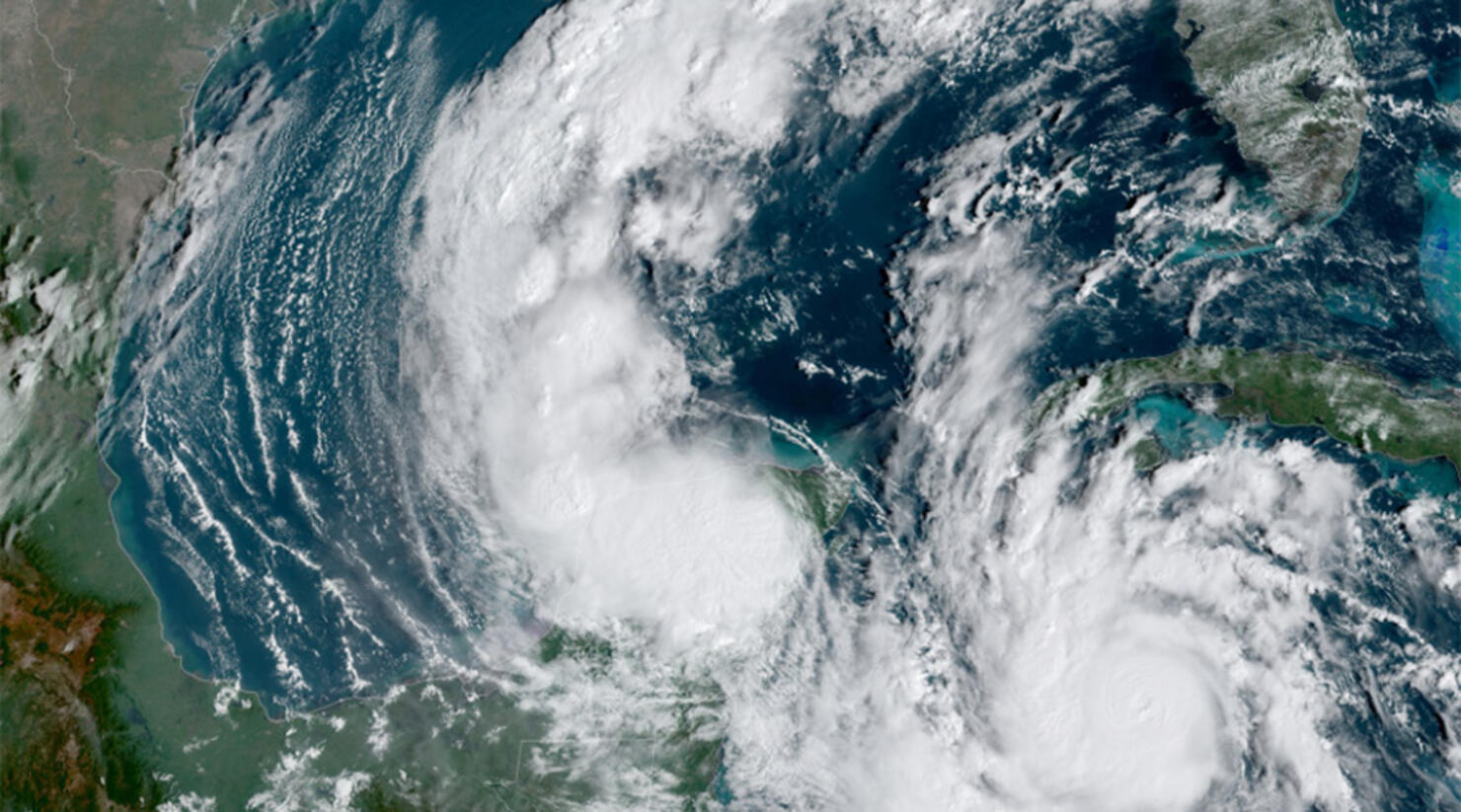 In just 24 hours, Hurricane Delta went from a Category 1 storm with winds of 85 mph to a monstrous Category 4 storm with sustained winds of 130 mph. As of Tuesday (October 6) morning, Delta was about 315 miles east-southeast of Cozumel, Mexico, and moving west-northwest at 16 mph. 
Forecasters said that the storm could get even more powerful as it churns in the warm waters of the Gulf of Mexico. Delta isn't expected to make landfall in the United States until the end of the week, and meteorologists are unsure where it will strike. Once Delta passes over Cancun, Mexico, on Wednesday morning, it is predicted to shift east and head towards New Orleans, but the storm's path could change over the next few days.
"Additional strengthening is forecast during the next 24 hours, and Delta is forecast to be an extremely dangerous Category 4 hurricane when it reaches the Yucatan peninsula Wednesday," the National Hurricane Center said. "Although some weakening is likely when Delta moves over the Yucatan peninsula, re-strengthening is forecast when the hurricane moves over the southern Gulf of Mexico."
Regardless of where the massive storm makes landfall, it could impact the entire Gulf Coast from eastern Texas to the western Florida Panhandle. In addition to destructive winds, Delta could dump up to ten inches of rain and cause a storm surge of between six and nine feet.
Photo: National Oceanic and Atmospheric Administration