Lousiana Governor Declares State Of Emergency Ahead Of Hurricane Delta
By Jason Hall
October 6, 2020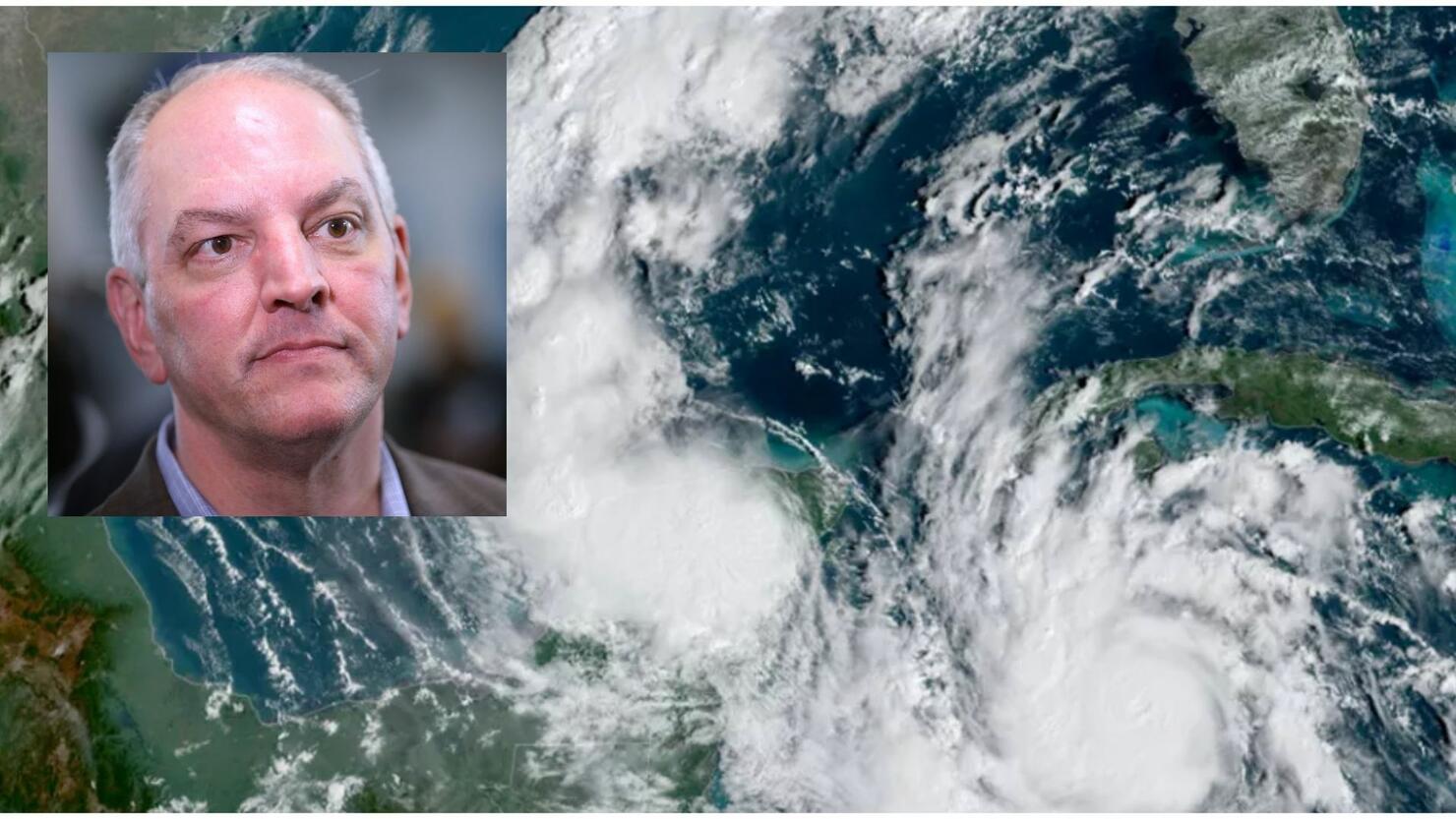 Governor John Bel Edwards declared a state of emergency for Louisiana on Tuesday afternoon ahead of Hurricane Delta's projected landfall.
Gov. Edwards made the announcement while holding a Unified Command Group meeting ahead of a scheduled media briefing about the storm, which is projected to make landfall as a Category 2 hurricane on Friday or Saturday, the Advocate reports.
Hurricane Delta was considered a Category 4 storm as of Tuesday afternoon. The storm is currently moving through the Carribbean Sea southeast of Cozumel, Mexico and is expected to reach wind speeds greater than 130 MPH by the time it enters the Gulf of Mexico on Wednesday, the Advocate reports.
Gov. Edwards said the storm is projected to weaken "a bit," but could be a Category 3 storm by the time it makes landfall in Louisiana. He noted expected "significant impacts" included wind, rain and storm surge.
"Hurricane Delta is an incredibly dangerous storm that will bring heavy winds, rain and life threatening flooding and storm surge to coastal Louisiana," Edwards said in a statement via the Advocate.
"Everyone in South Louisiana should pay close attention to the weather in the coming days and heed the advice and directions of their local officials. Now is the time to make preparations for Delta's impacts. All of Louisiana's coast is in the tracking cone, and we are well aware that impacts can be felt outside of the track."
Hurricane Delta's projected path comes just over a month after Hurricane Laura struck a large portion of southwest Louisiana, including Lake Charles, the Advocate reports.
Photo: National Oceanic and Atmospheric Administration/Getty Images