Texas Teen Breaks World Record For Longest Legs
By Anna Gallegos
October 7, 2020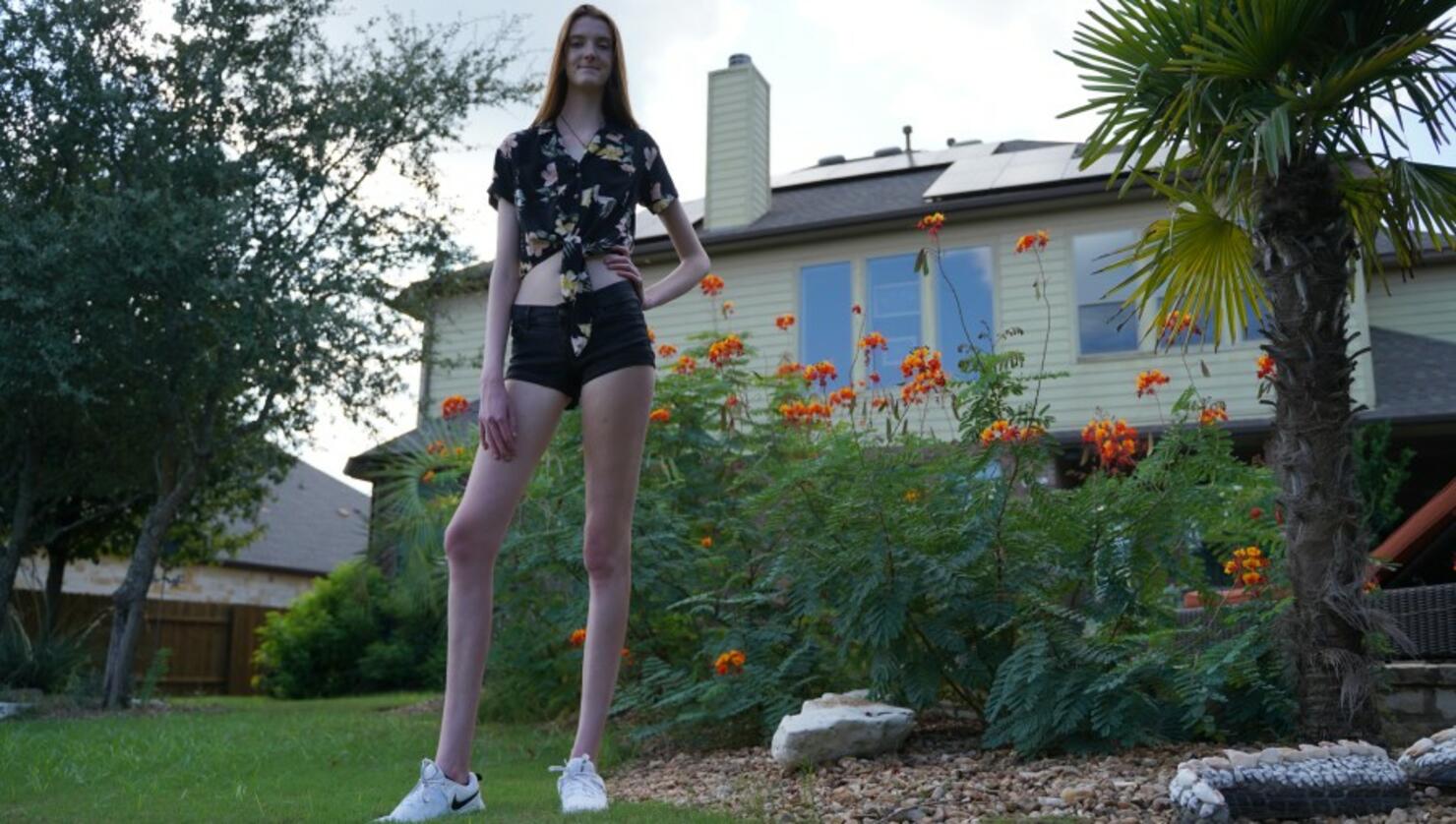 A 17-year-old from Ceder Park, Texas, stands above the rest, and she has the Guinness World Record to prove it.
Guinness declared that Maci Currin has not only the longest legs for a teenager but she has the longest legs for any living female. Maci is 6 feet 10 inches tall, but her legs make up 60% of her height.
Her left leg is 53.255 inches (4 feet 5 inches) while her right leg is 52.874 in (4 feet 4 inches). To put Maci's height into perspective, the average American woman is 5 feet 3 inches tall, according to data from the Centers of Disease Control and Prevention.
Maci comes from a tall family, but not even her parents come close to her height. Her mom is 5 feet 7 inches tall while her dad is 6 feet 5 inches.
The teen is happy with her height but it does cause some issues, like not being able to buy clothes off the rack. She told Guinness that she has to get pants custom made and has to buy extra large shirts and sweaters just so the sleeves will fit her arms.
"Being tall in general, I hit my head on a lot of stuff. Cars are really difficult. Certain cars I can't even fit into because my legs are too long for it," said Maci.
The teen has learned to tune out people who make fun of her long legs. She encourages others to embrace their differences.
"I hope that tall women can see that height is a gift and that you shouldn't be ashamed that you're tall. You should really embrace it," Maci told Guinness.
Her dream is to become a model. If she does, she'll pick up another world record as the tallest professional model.
Photo: Guinness World Records