Joy-Anna Duggar Family Photo Sparks Concern From Fans
By Regina Star
October 8, 2020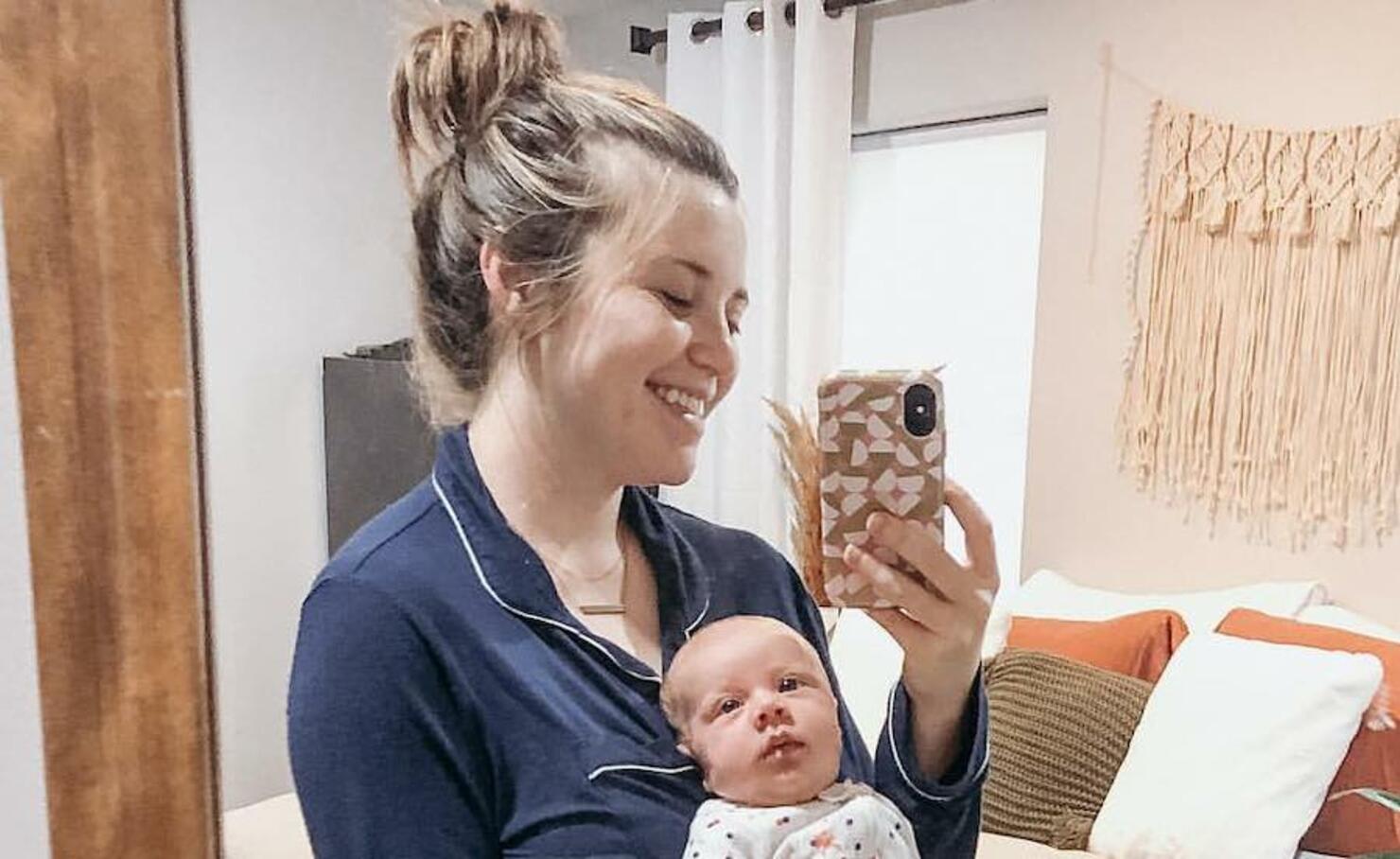 Joy-Anna Duggar Forsyth responded to a fan's "concern" over an Instagram post with her husband Austin Forsyth and their two children — 2-year-old son Gideon and newborn daughter Evelyn Mae.
The 22-year-old, who probably didn't think anything of the family photo she posted to Instagram after attending church earlier this week, faced backlash for the photo that appeared to show her nearly dropping her baby girl.
"Why is she carrying that baby like that looks like she fixing to drop her!" one user commented on the snapshot, which prompted Joy-Anna to respond.
"Haha! Thank you for your concern!" the Counting On star wrote back. "I was holding Evy and then Gideon was trying to hold my hand! I wasn't about to drop her tho!"
That isn't the only thing fans took issue with. Other followers were equally concerned about why the parents weren't wearing face masks around their children, given the ongoing pandemic.
"Why no masks?" one user commented, as another follower added, "You took that new baby to church and none of you are wearing masks!! Shame on you😥"
Despite the upset, some followers defended the couple against the "mask police."
As another user commented, "Let them take a nice family picture without a freaking mask while OUTSIDE not surrounded by 10 other people! Sheesh."
Joy-Anna and Austin welcomed their newborn daughter on August 21. In a previous Instagram post, Joy-Anna expressed that her baby girl "loves to be held" and "has the best personality."
"Getting to spend that quiet, quality time with her through the night has been SO special!" she wrote days after giving birth. "We are grateful for all the love and prayers that have come our way during this pregnancy."
Photo: Instagram