Russell Dickerson's Baby Makes On Screen Debut With Cody Alan
By Lauryn Snapp
October 8, 2020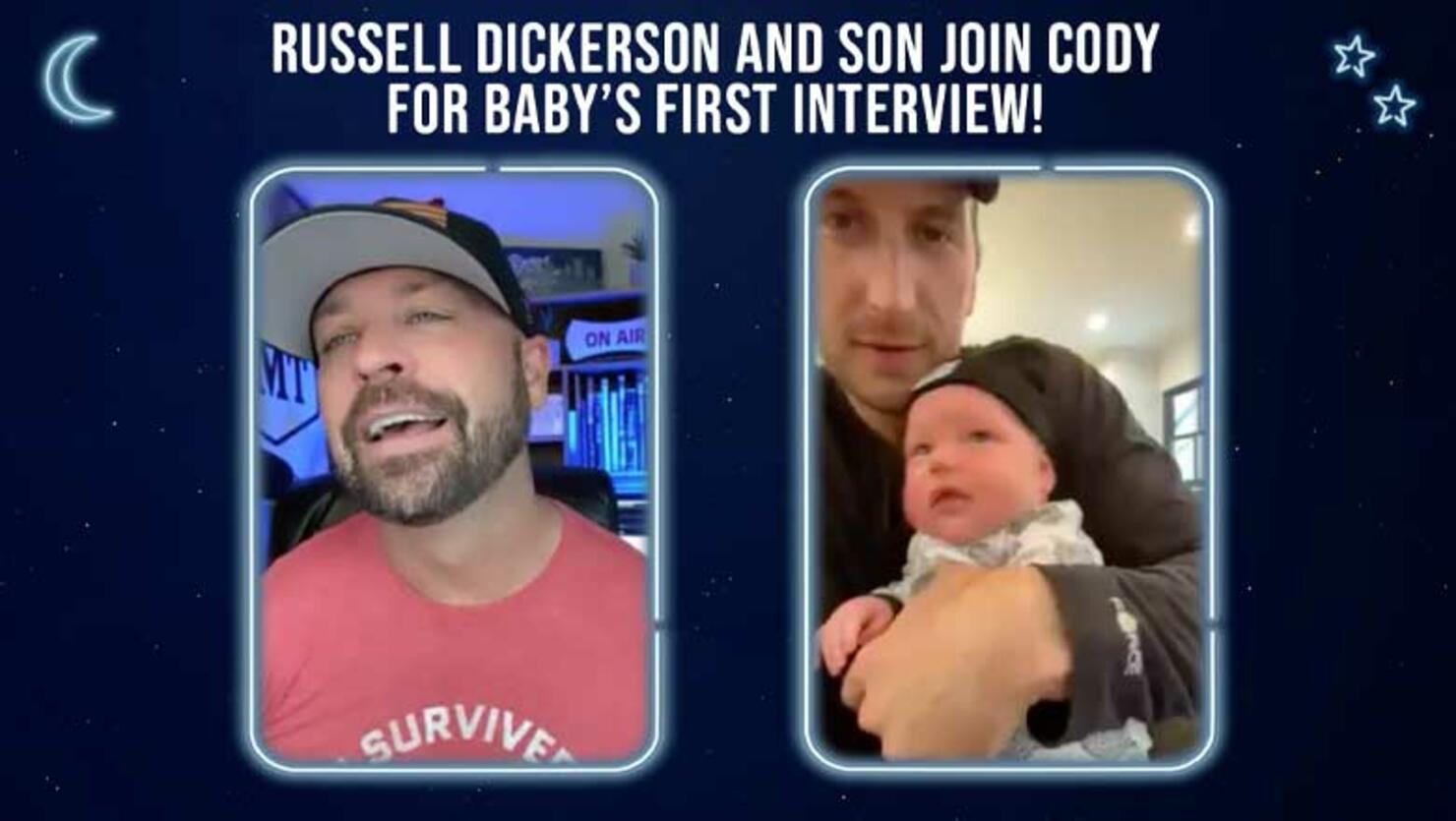 Russell Dickerson and his wife Kailey welcomed their first child — a son named Remington Edward Dickerson on Thursday, Sept. 10. 
At just a month old, Remington is already melting hearts, making his first on-camera interview appearance when his dad decided to show him off while talking to Cody Alan on a Zoom call. 
Watch the video below to see how quickly an interview can turn into an episode of 'CMT Cribs.' Listen as the Russell dishes on baby nicknames, new sleeping schedules, and also reveal his favorite part of Remington's closet.
Photo Credit: CMT Radio.