Tory Lanez Charged In Megan Thee Stallion Shooting
By Peyton Blakemore
October 8, 2020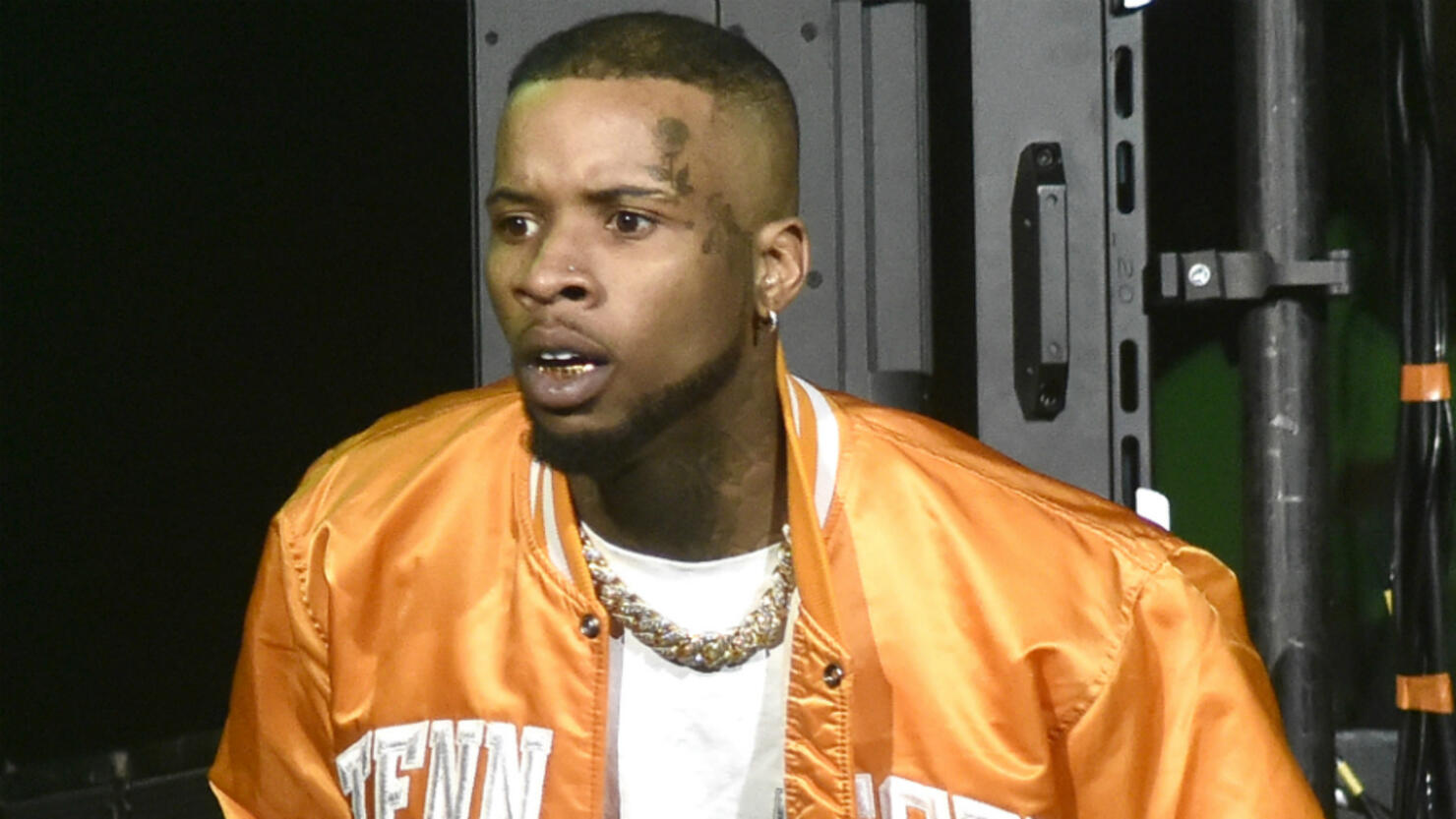 Tory Lanez has been charged in connection with the shooting involving Megan Thee Stallion.
According to TMZ, Los Angeles County D.A.'s Office charged him with one count of assault with a semiautomatic firearm, and one count of carrying a loaded, unregistered firearm in a vehicle. The D.A. also claims that Tory inflicted great bodily injury. If convicted, he faces up to 22 years and 8 months in prison.
TMZ also reported that prosecutors are still "mulling over a charge of felony assault with a firearm" since they are now "explicitly pointing the finger at Tory" as the man who shot Megan in the foot.
The charges come weeks after Tory released an album, in which he claimed his innocence.
In August, Megan named Tory as the person who shot her in the July 12 shooting incident. The "WAP" rapper broke her silence on Instagram Live, claiming that the Canadian rapper opened fire following a verbal altercation. "Yes, this n—a Tory shot me," she said. "You shot me, and you got your publicist and your people to [talk to] these blogs, lying and sh–. Stop lying!"
Tory and Megan were reportedly in the car with two other people —Tory's bodyguard and another woman thought to be Megan's friend, Kelsey Nicole — after attending a party at Kylie Jenner's house. Megan claims that after they got into the car, everyone began arguing so she got out in an attempt to walk away from the situation. That's when she says Tory shot her. "This n—a, from the backseat, starts shooting me! I didn't get cut on no glass! There's a witness," Megan shared, explaining that, when the cops arrived, she was too afraid to tell them what happened.
"The police come, I'm scared — the police been killing Black people for no reason. They were really aggressive — you think I'm about to tell the police that we n—as got a gun in the car?" she continued. "I didn't tell the police nothing because I didn't want us to get in no more trouble."
"If you wanna tell the truth, I saved this n—a," Megan added.
Tory was arrested for carrying a concealed weapon at the time of the shooting.
Photo: Getty Images