Bebe Rexha Shares Sketchy Ex Inspired Doja Cat Track 'Baby, I'm Jealous'
By Sierra Marquina
October 9, 2020
We all get jealous and Bebe Rexha is here to normalize that — and maybe stick it to her ex-boyfriend while she's at it. The "Baby, I'm Jealous" singer Zoomed with Ryan Seacrest on-air on Friday, October 9, to dish on the new track with Doja Cat and also shared when her sophomore album will drop.
"I wrote the song because I was dating this guy and he was liking all these Instagram models' pictures and like leaving them messages and stuff and that made me jealous," Bebe admitted, clarifying that this was a "different guy" than current beau Keyan Safyari and that no, she didn't buy him that Ferrari.
"We were boyfriend and girlfriend, like serious," she continued of her ex. "It was levels of it. I just said, 'I don't appreciate you liking pictures of girls in bikinis.' … I said 'I don't like you liking pictures of half-naked girls' so he stopped liking pictures of half-naked girls, but he was still liking clothed pictures of the same girls. I'm a traditional girl," she added. "It got to my head."
Bebe added that she harnesses a lot of self love, but there's only so much you can take before it affects you and you naturally compare yourself.
"I love myself but … when you see all these girls like super tall, super fit, blue eyes, blonde hair like perfectly bleached, beachy hair I was like like, 'Hmm I'm 5'5" and I don't look anything like that' so I was a little jealous so I went into the studio and wrote a song about it."
The Grammy winner shared the music video also aims to "normalize" feeling jealous and that sometimes, you just can't escape it — no matter the day and age.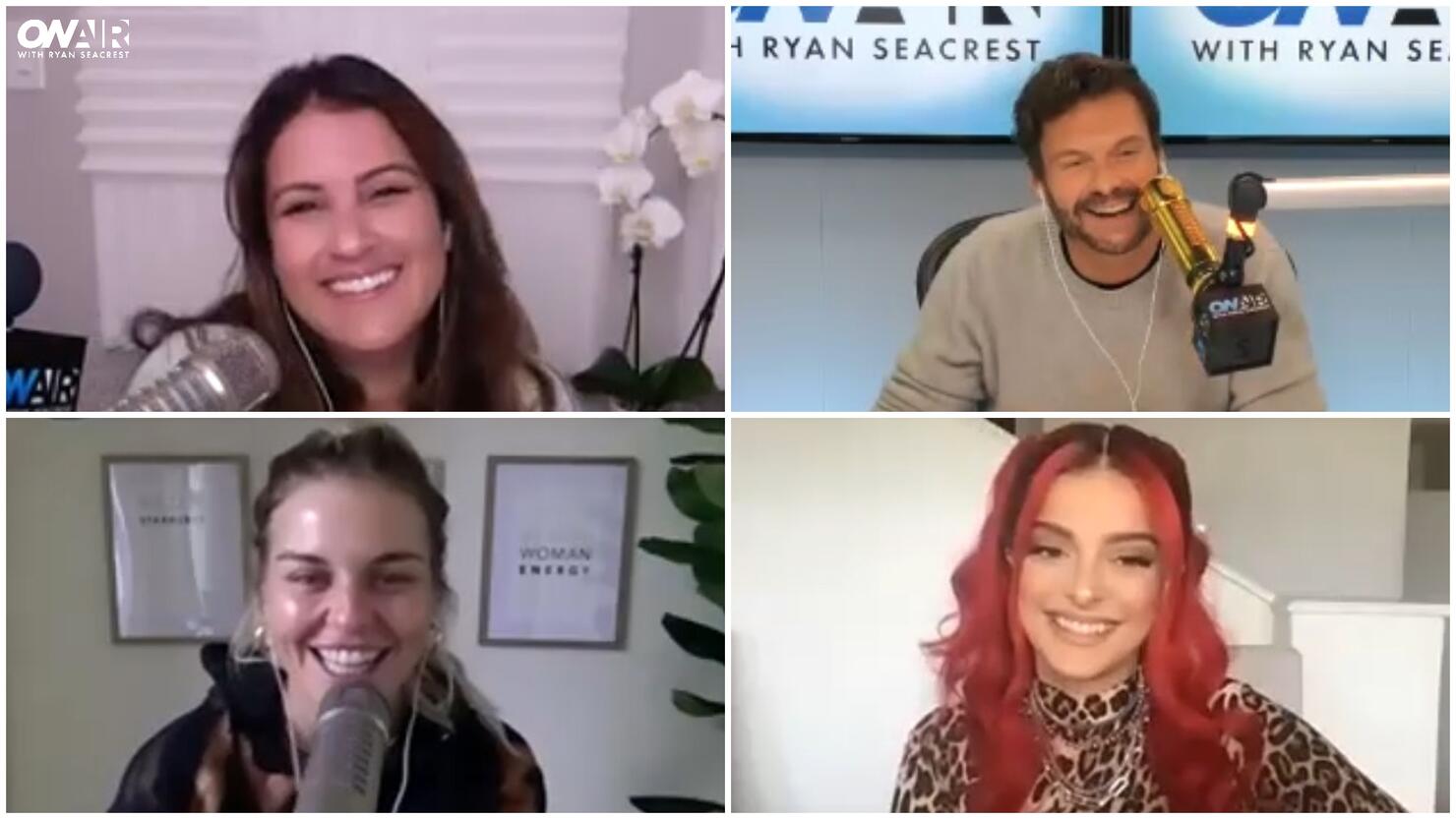 "I make this wish [in the video] that I could go back in time because women didn't have to deal with this stuff," Bebe explained. "I get transported to the 1800s, the 1960s in London and we go to cave man days and Adam and Eve, but in all these scenarios, the guy always ends up doing something to make me jealous in different ways."
Bebe concluded that overall she's learned while you may always feel some jealously, it's important to embrace it.
"What I'm learning — I used to feel jealous and I would feel so jealous of other girls and it would eat at me and I was like, 'What's the point?' Like, it makes you miserable. You have to come to a point where you could be jealous of somebody like, 'Ugh, I wish I had that,' but then you have to show love," she added. "Like, you know, 'Good for her.'"
The theme will be recurring for the entire sophomore album, which Bebe still doesn't know when will drop.
"I just finished the whole album. … We have a really cool, dope project," she shared. "It's been 2 and half years. It's executive produced by Justin Tranter [and] the whole album is based off insecurities, but we were able to take and make it fun."
Listen back to the full interview in the audio above and stream "Baby, I'm Jealous" out now.