Little Mix Take A Dig At Simon Cowell on 'Not A Pop Song'
By Taylor Fields
October 9, 2020
Little Mix is giving fans another taste of their upcoming new album Confetti via their newest song off the project, "Not A Pop Song."
"Not A Pop Song" is about breaking through expectations and being true to yourself as they even take a small dig at Simon Cowell, who they signed with after their time on The X Factor. In the song, they sing lyrics like, "I don't do what Simon says/ Get the message cuz it's read" and "Be a puppet on a string/ Works for you but that isn't me."
After releasing their new song, the group shared on Instagram, "This is just the first taste of what we've got coming on #Confetti... hope you're ready for more."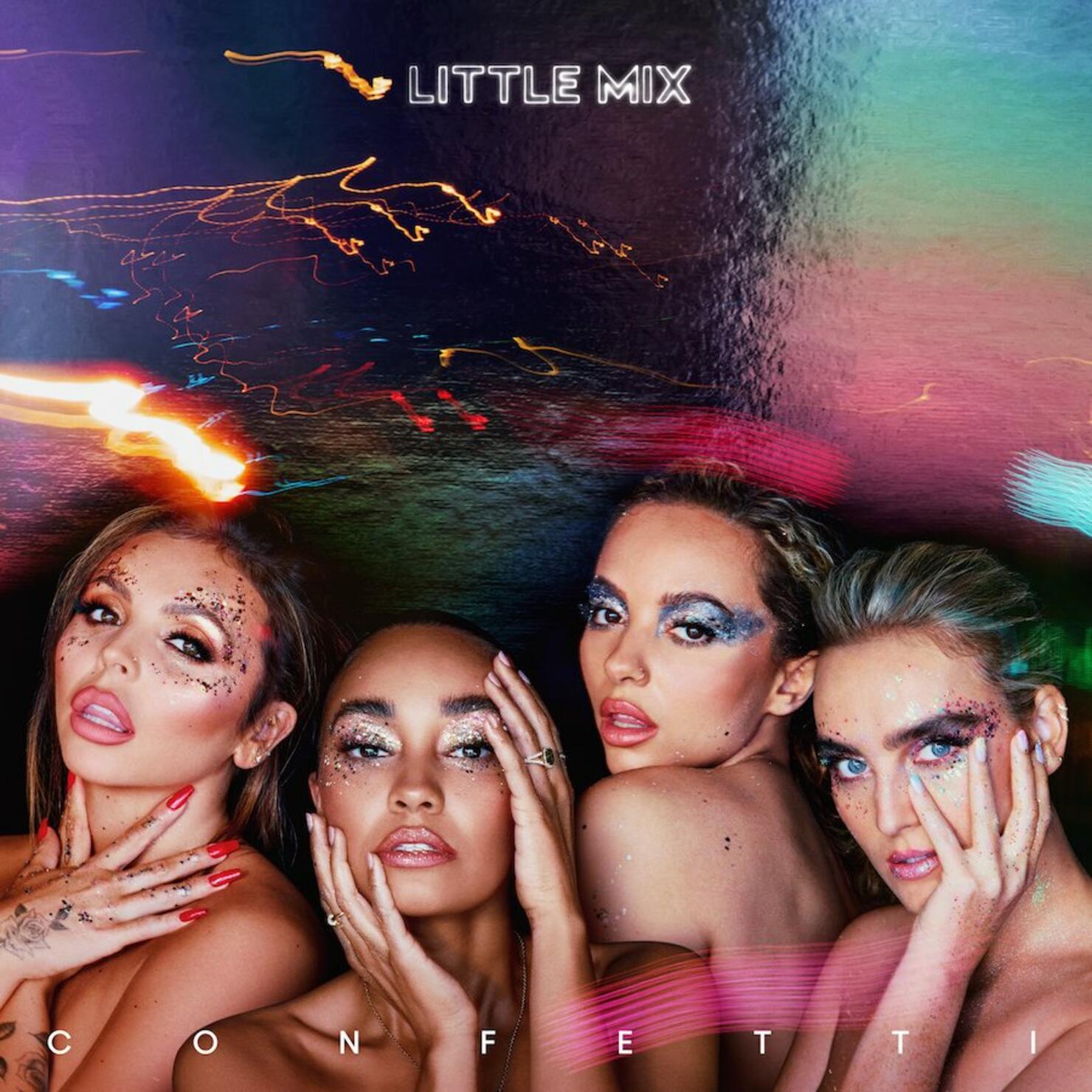 Confetti is set to be released on November 6th and follows the band's 2018 album LM5. The new album is already available for pre-order, along with two other songs, "Break Up Song" and "Holiday," and includes 13 new songs in total. On Instagram, the girls said of the upcoming project, "So much love, emotion and energy has gone into the making of this record and now the news is out we can finally get excited about it with you!!"
Little Mix also announced their "Confetti Tour," which will take the band all over the UK in April and May of 2021. With touring coming to a halt this year due to the COVID-19 pandemic, the band is looking forward to getting back out on the road and seeing fans again. In first announcing the tour, they shared, "The thought of getting back on stage and seeing your faces means the world to us, we cannot wait!"
In addition to the new album and tour, Little Mix's LM5: The Tour Film will be in movie theaters worldwide on November 21st and 22nd.