Dallas Skyline Lights Up Blue For Dak Prescott After 'Gruesome Injury'
By Ginny Reese
October 12, 2020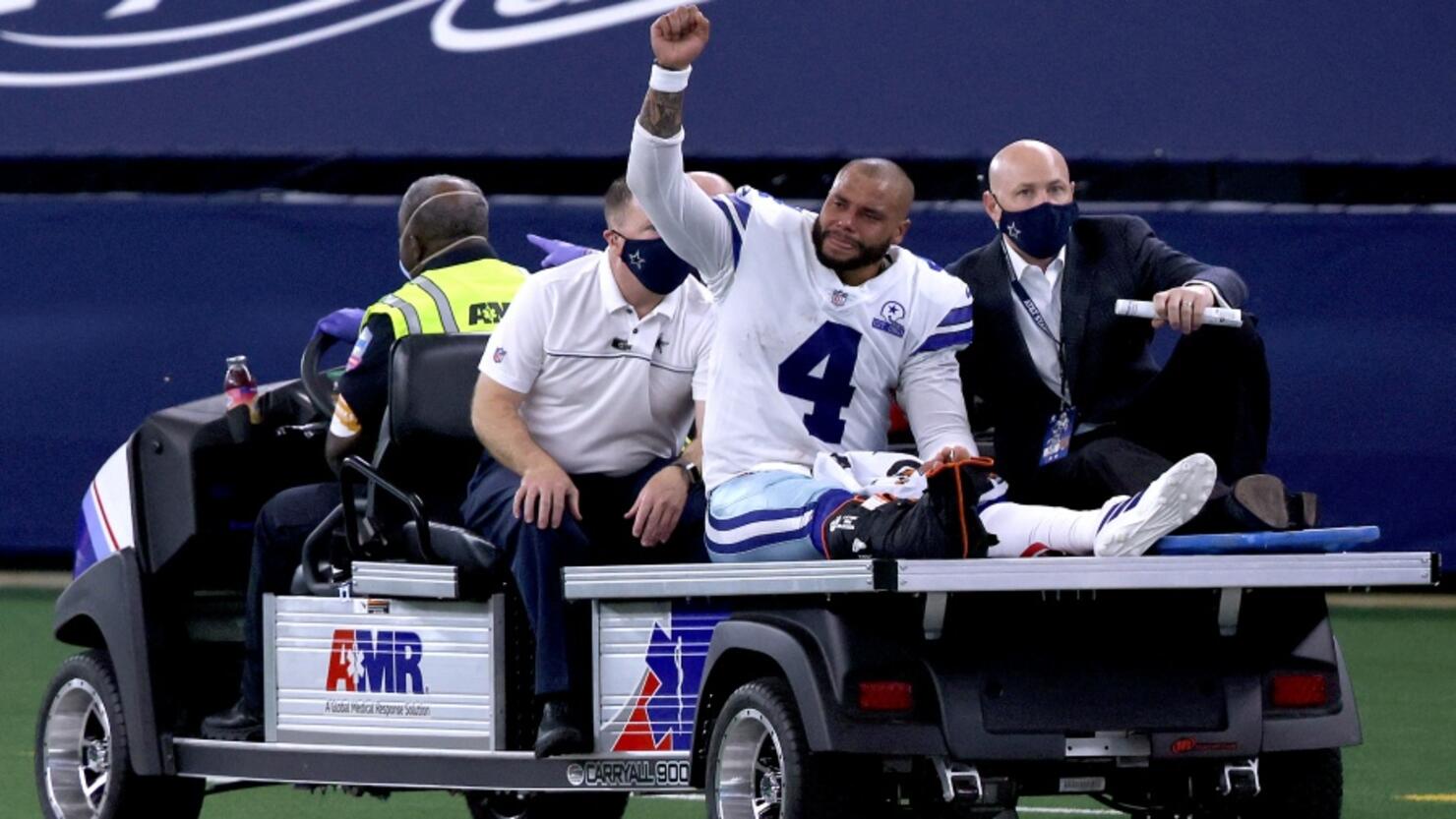 It was a bittersweet matchup on Sunday as the Dallas Cowboys' Dak Prescott experienced what some are calling a "season-ending" injury.
Dak's fans and teammates have expressed sadness for the beloved QB.
Teammate Ezekiel Elliott said, "It just sucks to lose Dak, our leader. We just got to go out there and play for him. All we can do is support him and go out there and win ball games for him. It just sucks to see a warrior go down like that."
The City of Dallas sent its own message of support.
The Dallas skyline lit up blue on Sunday night with Cowboys stars rotating around the Reunion Tower Ball and on the Omni Hotel. Along with the lights, the City of Dallas Tweeted "#4Dak" and a picture of the illuminated skyline.
The 27-year-old was injured with only seven minutes left in the third quarter of the game against the New York Giants when his right ankle got caught between the defender and the turf.
It was confirmed that the quarterback had a compound fracture and dislocation of his right ankle.
Dak was taken to the hospital where he underwent surgery on to repair the severe fracture. He is expected to be released from the hospital sometime on Monday.
There is little liklihood of Dak returning to play in the 2020 season as experts explain that it usually takes between four and six months to recover from this kind of injury.
Photo: Getty Images
Source: CBS DFW