Trey Anastasio Reopens NYC's Beacon Theatre With Historic Live Stream Event
By Andrew Magnotta @AndrewMagnotta
October 12, 2020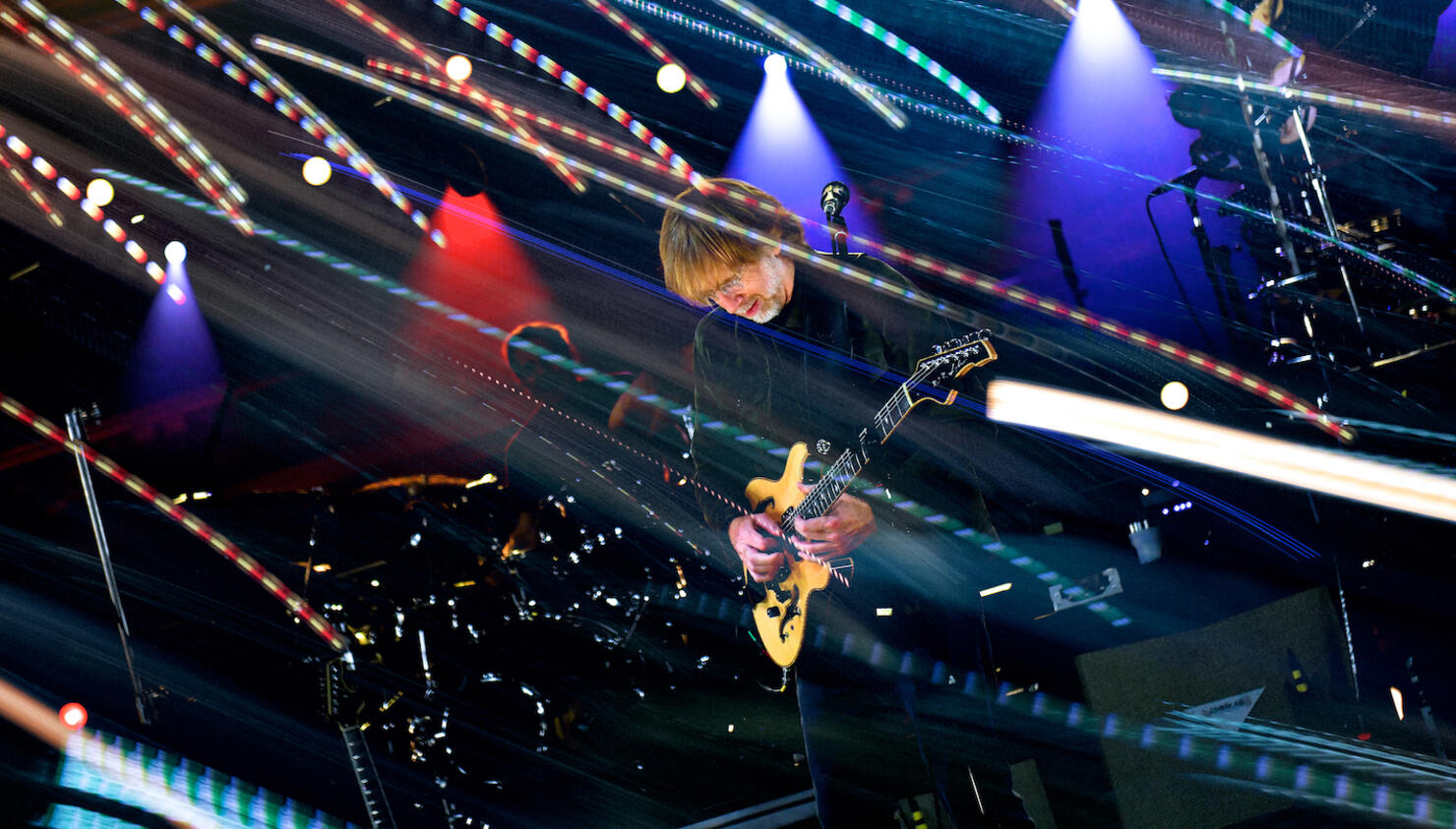 This past Friday evening was a historic night in the 91-year history of New York City's landmark Beacon Theatre.
For the first time ever, the theatre put on a show with no one in the audience — one of a myriad ways we do things now in the year 2020 to stave off insanity.
Phish's Trey Anastasio was the featured performer. He plans to do seven more of these audience-free gigs for his virtual 'Beacon Jams' Beacon Theatre residency, every Friday at 8 p.m. Eastern time through November 27.
Anastasio and his band performed an energetic set in the cavernous, eerily vacant Beacon for nearly three hours with no intermission. They pulled from Anastasio's solo catalog, including his latest album, Lonely Trip, and performed a handful of Phish *legally-obligated pun* phavorites.
Anastasio and the Beacon are collaborating to livestream the weekly shows for free exclusively via Twitch to benefit Phish's WaterWheel Foundation, which is working towards opening a rehabilitation facility in the band's home state of Vermont.
"When we thought about playing the Beacon, I was reminded of the meaning of the word," Anastasio said in an announcement for the residency. "A beacon is a beam of light, often from a lighthouse, which sends it out to sailors who are lost at sea and all alone. They look for the beacon and it guides them home."
While lots of artists have waded into the livestream concert business this year, few have had such an iconic venue at their disposal with the full compliment of lights and sound offered by such a treasured setting. Friday's live stream took advantage of the large empty space by providing several unique perspectives on the action. Fans watching live were encouraged to leave a comment in the chat, which was displayed on screens the musicians could see.
If Friday's concert was any indication, Anastasio and company have a lot more great moments to come, even at a safe social distance from their eager audience.
Anastasio's 'Beacon Jams' series comes in addition to Phish's bi-weekly 'Dinner-and-a-Movie' concert series. Launched in late-March, Phish has been sharing a free archival concert and a recipe to fans, dedicating each broadcast to benefit a new charity.
Thumbnail Photo: Jake Silco