Vanessa Bryant Celebrates Lakers NBA Championship With Heartfelt Post
By Halle Harris-Smith
October 12, 2020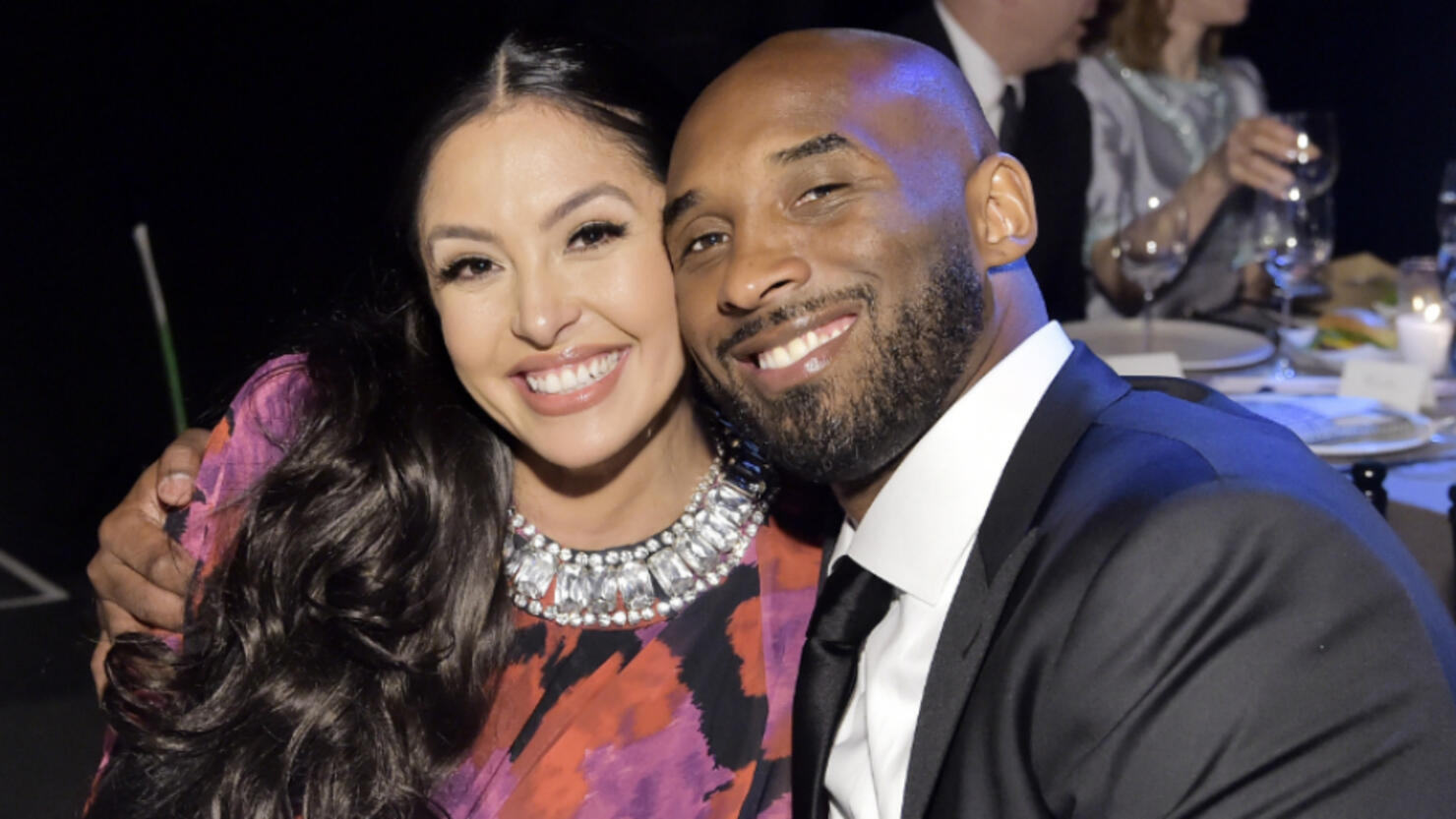 Vanessa Bryant congratulated the Los Angeles Lakers on winning the 2020 NBA Finals over the Miami Heat on Sunday (October 11), nearly nine months after the tragic death of her husband, Kobe Bryant, and their daughter Gianna.
"Congratulations Uncle P," she captioned an old photo of Kobe and Lakers General Manager Rob Pelinka on her Instagram Story. "Congratulations @Lakers Kobe was right RP 'stay the course- block out the noise' - @kobebryant." She added, "Wish Kobe and Gianna were here to see this."
Kobe predicted that his best friend Rob would help bring the Lakers a championship within two to three years of the organization hiring him in 2017. "I guess you were right, man," Rob told reporters during a press conference after the Lakers' big win.
"You give me the energy to do it," he added while looking up.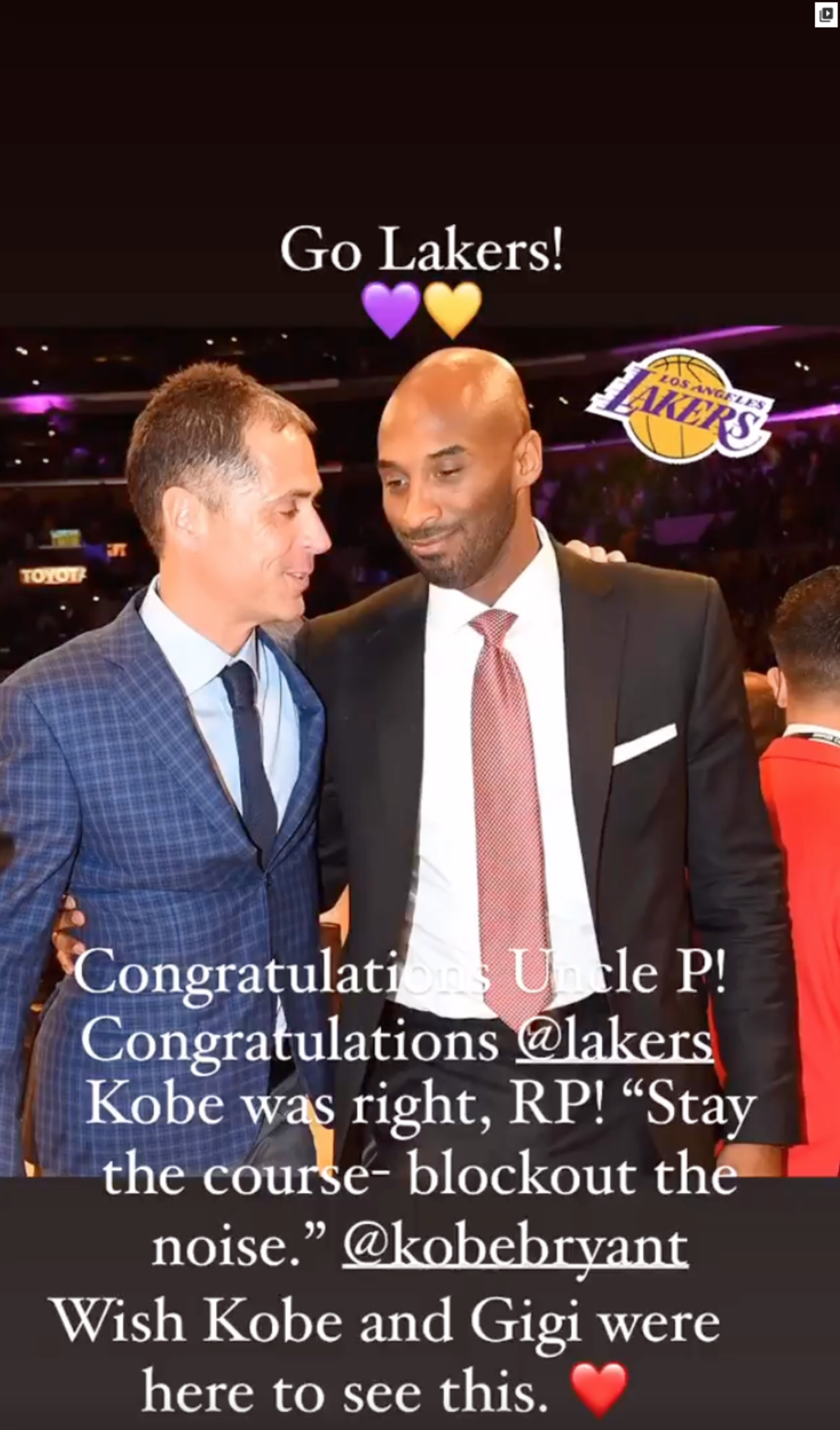 Following the Lakers' win, Vanessa additionally shared an Instagram photo of Kobe holding a young Gianna after winning the 2009 NBA Championship: "National Father\Daughter day. 💜💛#GirlDad #DaddysGirl #Mamba #Mambacita 💜💛 #2 #8 #24 Congratulations @Lakers."
The Lakers dedicated their season to Kobe after he, Gianna and seven others — Payton Chester, Sarah Chester, Alyssa Altobelli, Keri Altobelli, John Altobelli, Christina Mauser, and pilot Ara Zobayan — died in a January helicopter crash.
Photo: Getty Images