Bills-Titans Will Play Tuesday After Consecutive Days Of No New COVID Cases
By Jason Hall
October 13, 2020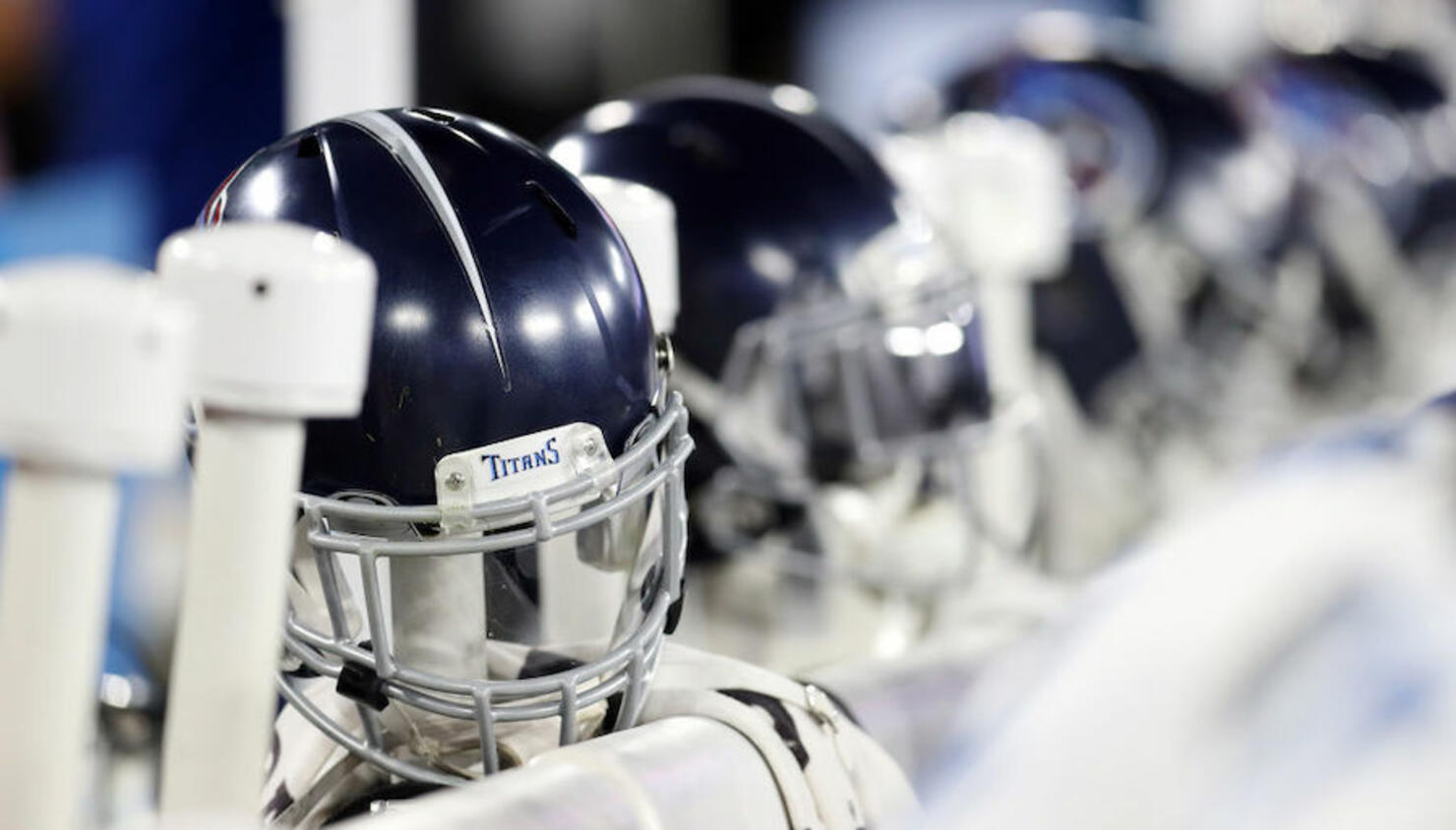 The Tennessee Titans will host the Buffalo Bills as scheduled on Tuesday after reporting zero new positive COVID-19 test results for consecutive days.
A source confirmed to ESPN's Dan Graziano that all of the Titans' coronavirus tests from Monday came back negative following an outbreak within the franchise.
The news comes two day after the Titans closed their facilities for a second time after a staff member tested positive for COVID-19 on Saturday. The team confirmed the positive test in a statement released to ESPN on Sunday morning.
The Titans were allowed to reopen their facility after reporting negative tests on consecutive days prior to Sunday's reported positive case. Tennessee's Week 5 game against the Buffalo Bills had already been moved back from Sunday (October 11) to Tuesday (October 13) amid an ongoing outbreak of COVID-19 within the franchise.
The Titans reported a total of 24 positive cases, which includes 13 players and 11 team personnel, since September 24. Tennessee's game against the Pittsburgh Steelers scheduled for last Sunday was postponed to Week 7 (October 25) amid the growing cases last week.
The rescheduling of Sunday's game to Tuesday came days after news of the Titans reportedly breaking the National Football League's COVID-19 protocols to gather for a private workout amid a COVID-19 outbreak.
Titans reporter Paul Kuharsky initially reported several players held a workout at Montgomery Bell Academy on September 30, despite NFL rules prohibiting group activities while team facilities were closed due to positive cases of the coronavirus.
Sources later confirmed the report to NewsChannel 5's Steve Layman on Wednesday. Layman reports the NFL is continuing to investigate the origins and spread of COVID-19 among the franchise and is looking into the reported workout at MBA.
A source told ESPN's Dan Graziano Wednesday two Titans players tested positive for COVID-19.
Sources told Graziano and Dianna Russini the Titans reported zero positive COVID-19 tests for consecutive days on Tuesday, which meant the franchise would've been allowed to return to practice on Wednesday following a coronavirus outbreak last week, ESPN reports. However, the two new cases could force the NFL to postpone Sunday's game against the Buffalo Bills and the Titans' facility will remain closed.
The franchise is also still prohibited from holding in-person gatherings and group activities.
The players that were placed on the reserve/COVID-19 list included defensive lineman Jeffery Simmons, offensive tackle Isaiah Wilson, linebacker Kamalei Correa, cornerback Kristian Fulton, wide receiver Adam Humphries, defensive lineman DaQuan Jones, long-snapper Beau Brinkley, wide receiver Cameron Batson, tight end Tommy Hudson, fullback Khari Blasingame and cornerback Greg Mabin.
On Monday, NFL commissioner Roger Goodell warned all 32 franchises of penalties for violations of COVID-19 protocols that force changes in the schedule, which included potential forfeits of games. The Titans continued daily testing since being forced to close their facility on September 29, after the franchise initially reported cases for three players and five personnel members.
Tennessee then reported more cases each day, which grew to a total of 20 positive tests, including both players and team personnel, over a six-day span until reporting zero on Monday.
The NFL also rescheduled the Week 4 matchup between the New England Patriots and Kansas City Chiefs to Monday night after both teams reported zero positive tests Monday morning, ESPN reports.
Photo: Getty Images