No Doubt Celebrate 25th Anniversary of Life-Changing Album 'Tragic Kingdom'
By Katrina Nattress
October 13, 2020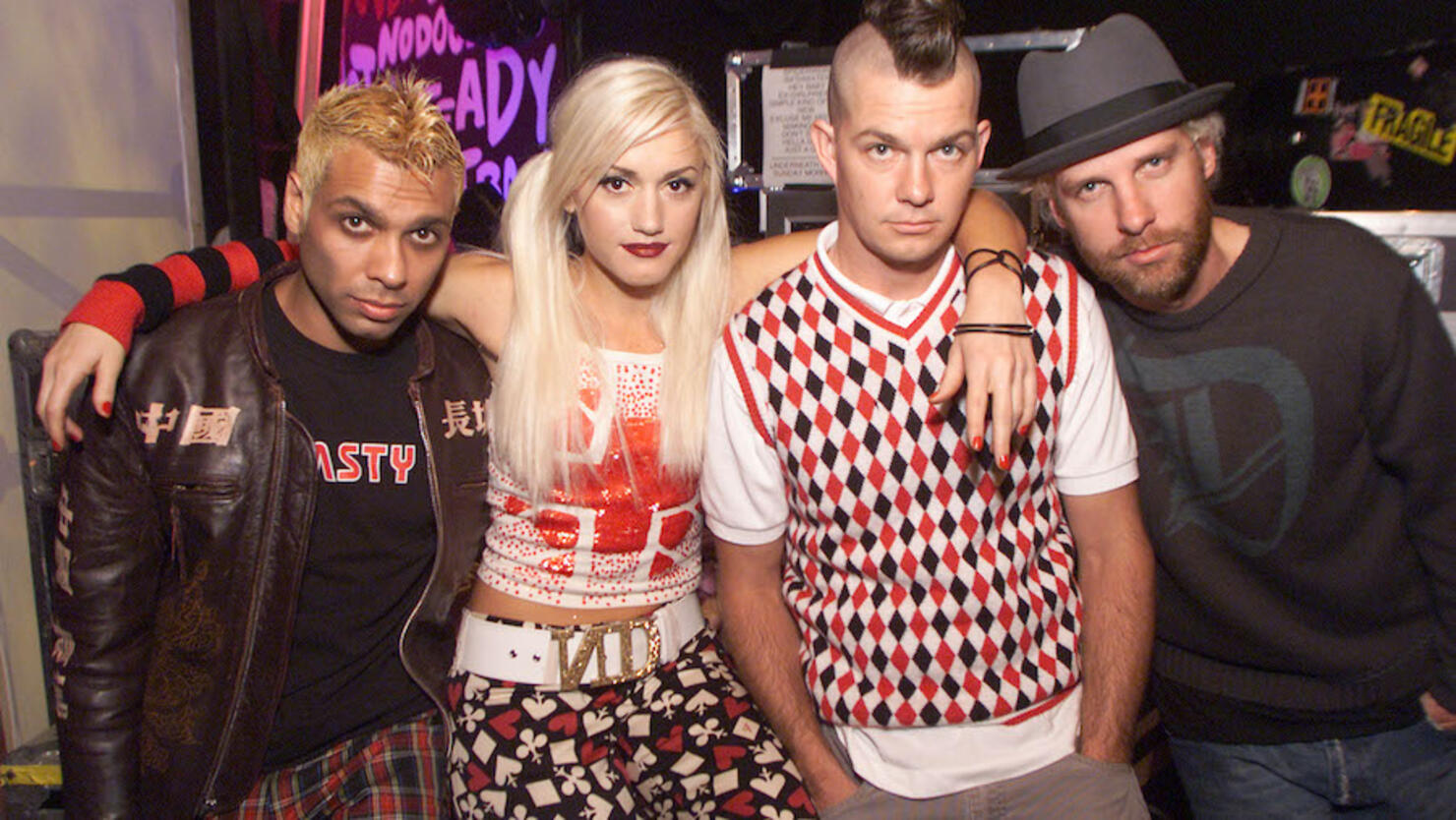 When No Doubt released their third album, Tragic Kingdom, on October 10, 1995, they had no idea their lives were about to change forever. Over the weekend, Gwen Stefani, Tony Kanal, Adrian Young and Tom Dumont all shared reflective posts on social media to commemorate their seminal album's 25th anniversary.
"We had no idea that our lives were about to dramatically change as a result," Young wrote on Instagram. "Thank you to those who have shared this crazy and spectacular ride with us! Knowing that this record has touched so many of your lives makes the recognition of this day that much more special!"
Kanal shared a similar sentiment in his lengthy post. "We had no idea what was going to happen when we were writing these songs," he admitted. "Through all of the fun and challenging times, we were just a group of friends on a mission to express ourselves musically. Sometimes It felt like it was us against the world but our love for our band got us through it all."
While appreciative, Dumont's tribute was "bittersweet." "What I remember most is that despite the challenges, it was a very creative and magical time," he wrote. "Gwen, Adrian, Tony and I had real chemistry as bandmates and collaborators, and we discovered our voices as we wrote & recorded those songs together. I appreciate the friendships and camaraderie we shared in those years. We were passionate about our music, and the fact that Tragic Kingdom has touched so many people around the world is beyond what I could have ever imagined." The guitarist wishes the band would reunite for one more tour, but feels like "that ain't gonna happen."
Stefani shared a lot on Instagram to celebrate the milestone, thanking fans and reflecting on what that era means to her in a series of videos. "This album changed my life & I'm so grateful for the luv u continue to show it after all this time," she simply wrote in her first of many posts.
See all the band members' tributes below.