OneRepublic, Alessia Cara Join Avril Lavigne's #FightLyme Benefit Concert
By Regina Star
October 13, 2020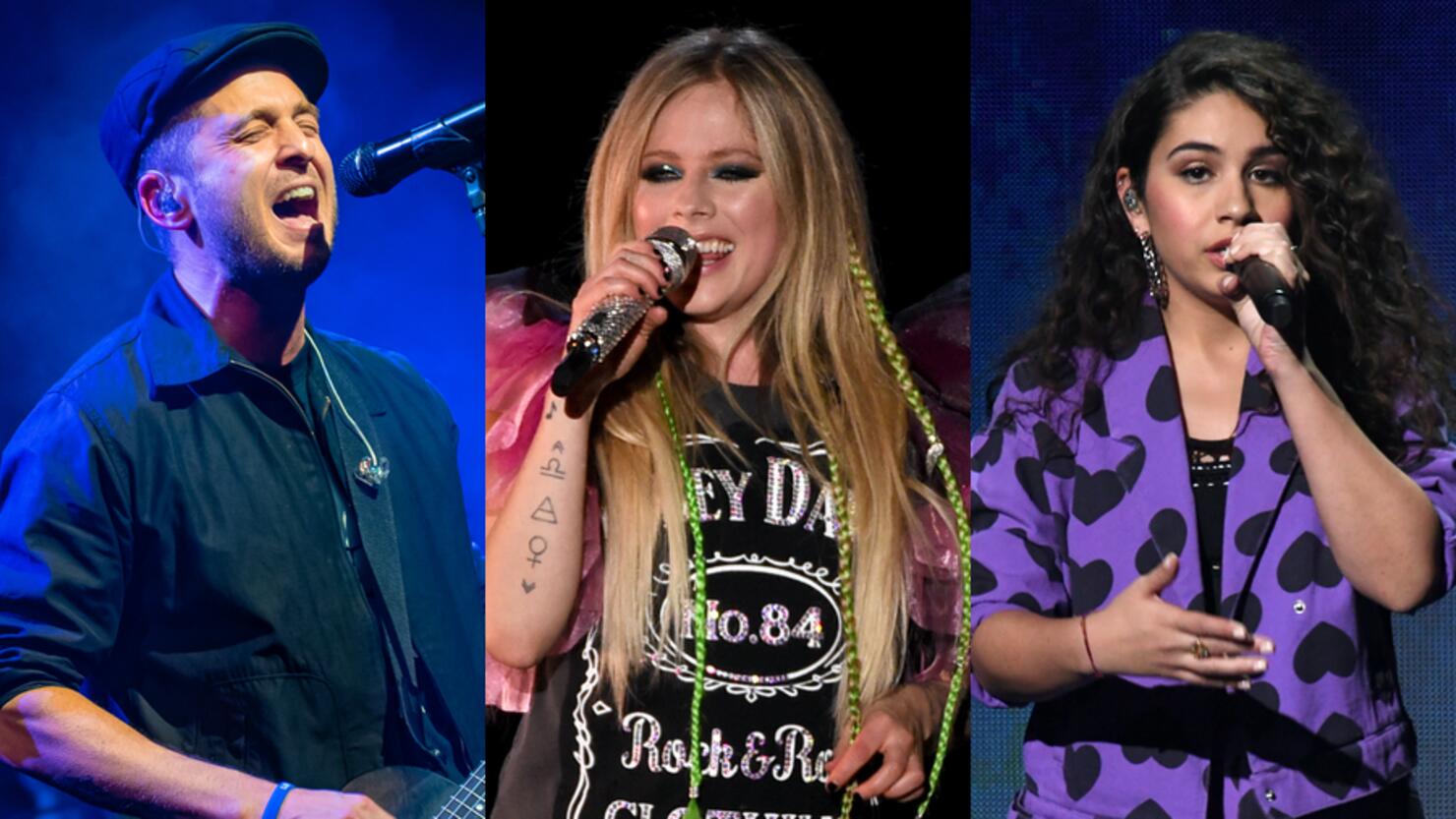 Avril Lavigne's #FightLyme livestream benefit concert has a stellar lineup!
Alessia Cara, OneRepublic, and Rob Thomas have been announced to play the "I'm With You" singer-songwriter's only concert experience in 2020.
The one-night-only event, presented by Global Lyme Alliance and The Avril Lavigne Foundation, will be hosted by producer-activist Wilmer Valderrama on October 24 to raise awareness and fund treatment for individuals affected by Lyme disease during these unprecedented times.
As someone who lives with Lyme disease herself, the 36-year-old's benefit show is just another one of her extended endeavors to make an impact and help others overcome the often-debilitating illness that has impacted millions of lives across the globe.
"I'm so excited for fans and friends from all over the world to join me, and my friends Alessia Cara, One Republic, Rob Thomas, & Wilmer Valderrama, for #FightLyme, the first ever benefit concert for the Lyme community. We've got an incredible show planned & we can't wait to share it with you " Lavigne said in a press statement. "It's going to be a fun evening full of music with great people coming together to bring hope to a community. With your help, The Avril Lavigne Foundation and Global Lyme Alliance can continue to transform lives. Tune in and enjoy!"
All of the proceeds from the event will be donated to The Avril Lavigne Foundation and the Global Lyme Alliance. Since its inception, Lavigne's foundation has been committed to supporting people with Lyme disease, serious illness or disabilities through programs and grants, providing prevention resources, funds treatment grants, and accelerates scientific research to spread hope and transform lives.
Avril Lavigne's #FightLyme livestream benefit broadcasts at 8 p.m. EST/ 5 p.m. PT. For tickets and more information about the event, click here.