Sen. Tillis Resumes In-Person Events, Will Participate In COVID Study
By Sarah Tate
October 13, 2020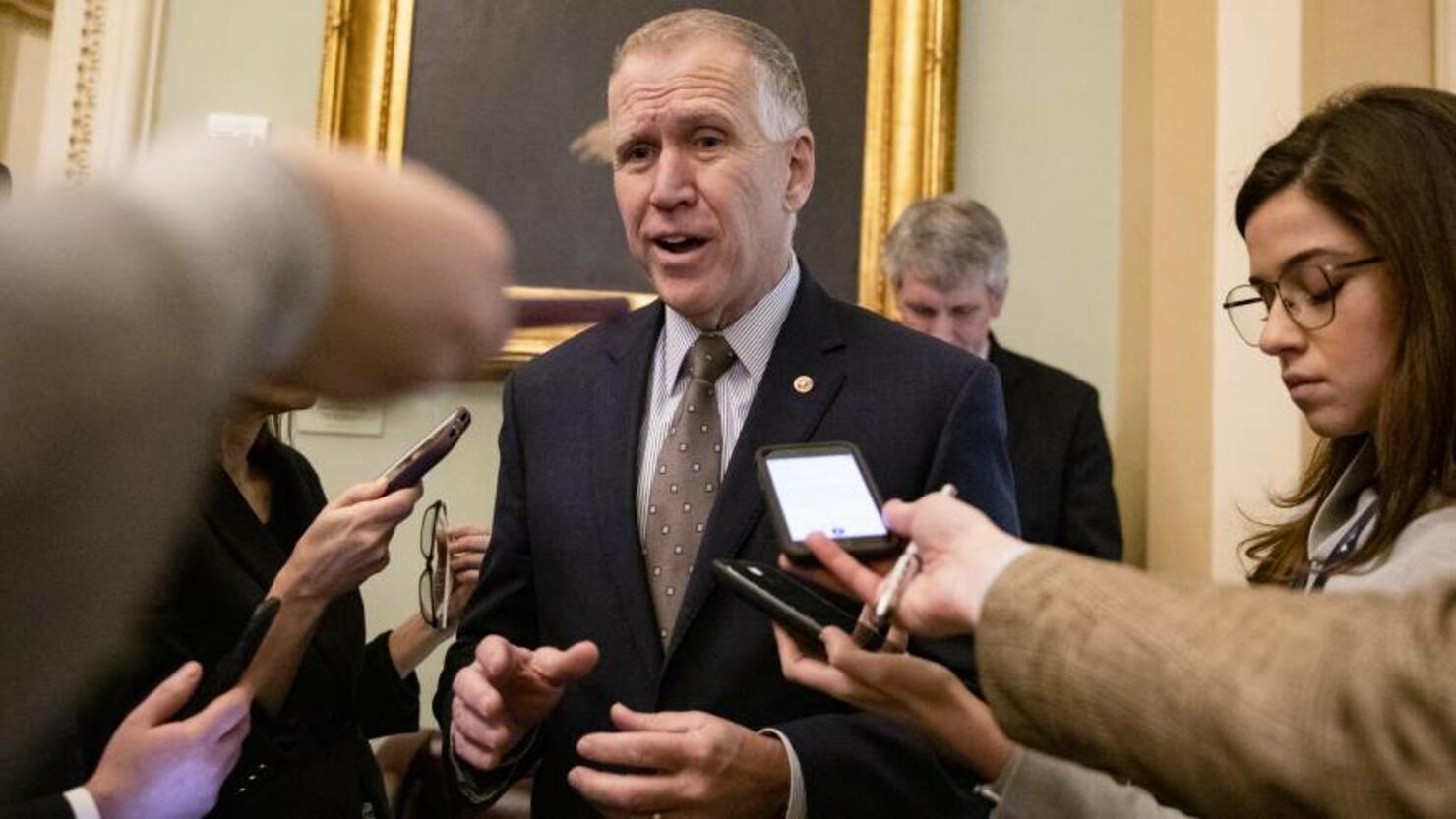 It's been a little over a week since North Carolina Sen. Thom Tillis announced he had tested positive for coronavirus, but his doctor has cleared him to resume in-person activities. In addition, he will also participate in an antibody study that aims to learn more about COVID-19 and how it spreads, WRAL reports.
"I feel very fortunate that I had a mild case with few symptoms, and I want to thank North Carolinians for their prayers and well-wishes," Sen. Tillis said in a statement.
In a letter addressed to the senator, his person physician said he met the three guidelines for ending isolation issued by the Centers for Disease Control: quarantine 10 days after testing positive, be fever-free for at least 24 hours, and show no additional symptoms.
To utilize his diagnosis for the common good, the senator will take part in two antibody studies. The first is a partnership between Atrium Health and Wake Forest Baptist Health, funded through the CARES Act, and the second is by UNC Chapel Hill, which WRAL reports will be used to "develop, validate, improve, and implement serological testing and associated technologies" in response to the pandemic.
Sen. Tillis shared he had tested positive on October 2, shortly after President Donald Trump announced his own diagnosis. While in quarantine, he experienced only mild symptoms like loss of taste and smell but was reported as feeling well. Now that Sen. Tillis has been cleared by his doctor, he will return to Washington for the Senate Judiciary hearings for Supreme Court nominee Amy Coney Barrett.
Photo: Getty Images