Gene Simmons: Eddie Van Halen Remained Positive, Generous Despite Cancer
By Andrew Magnotta @AndrewMagnotta
October 14, 2020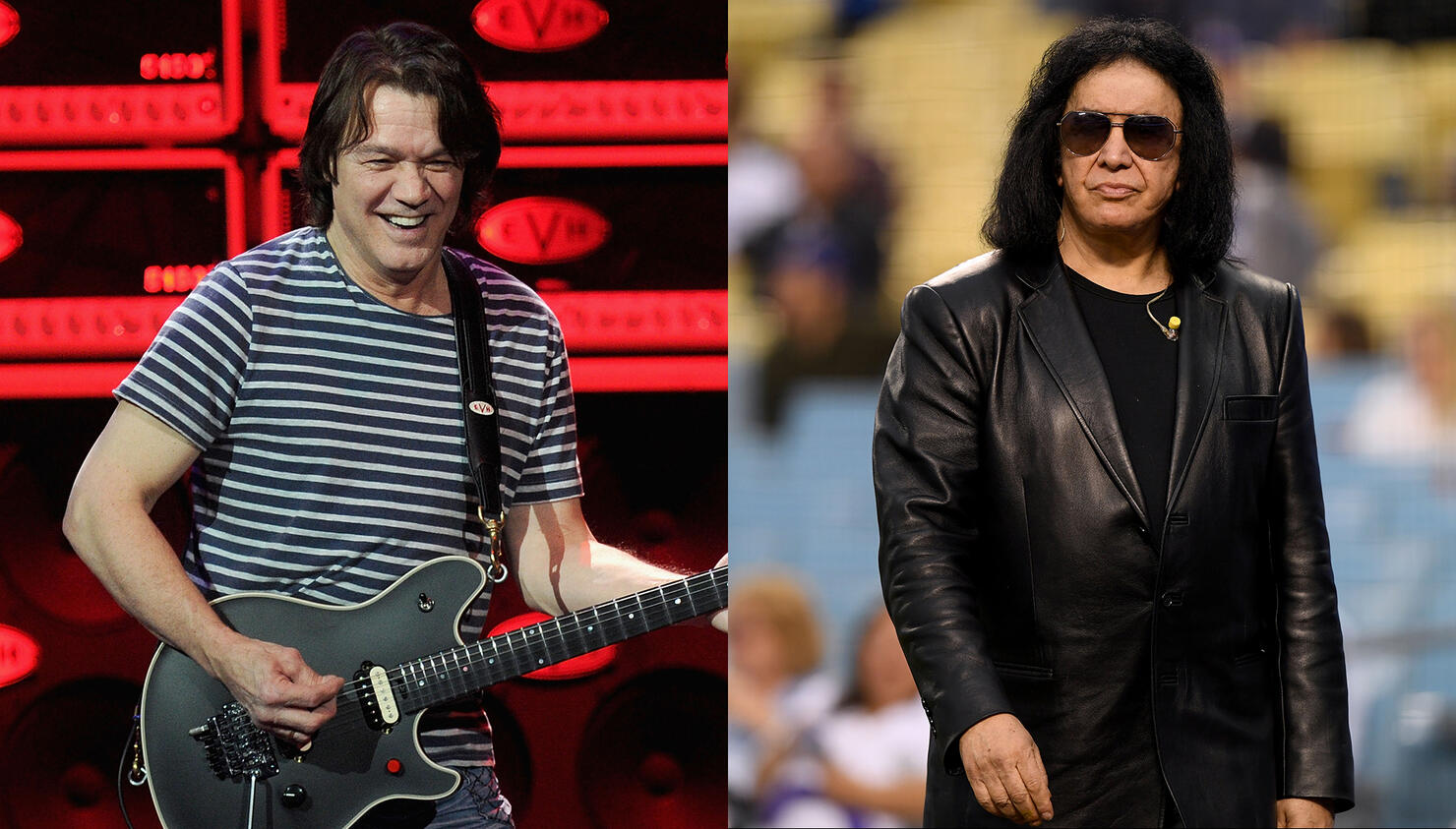 A recurring theme in remembrances of rock god Eddie Van Halen is the guitar icon's warm, welcoming and relaxed demeanor.
While Eddie was best known as an innovative musician, his friends consider him an inspirational person as well.
Kiss bassist Gene Simmons, who has known Eddie since the mid-'70s, says there seemed to be no limits to Eddie's positivity. Not even his cancer diagnosis could bring him down too far.
Simmons recalled learning of Eddie's cancer diagnosis shortly before running into the guitarist in Beverly Hills around 2014. He tells People that he didn't quite know how to treat the subject, since Eddie didn't know who was aware of his condition and who wasn't. But Eddie wasn't trying to keep it a secret, and he broke about it the ice like he so often did.
"He brought it up. He said, 'Hey man, I got cancer. What are you gonna do?' and he smiled," Simmons said.
"He just sort of shrugged. He was like, 'Hey, wanna get a hot dog or something?' And he just walked off — not looking for sympathy or anything. He really seemed to enjoy life."
Simmons added that he was shocked to learn of Eddie's passing, but he notes that the first image of the late-Rock and Roll Hall of Famer to come to mind was one of him "grinning from ear to ear with that big, huge, million-dollar smile."
Eddie left people with a lot of happy memories.
"He always had that [smile] on, whether he was onstage playing for packed houses or in videos or meeting a stranger," Simmons recalled. "He just smiles and says, 'Hey, how you doing?'"
Despite Eddie's renown and his importance to music history, Simmons says Eddie was always remarkably humble, he worked hard and he was "comfortable in his own skin."
"I was not just amazed by his talent, but I admire him so much as a human being."
He concluded to People: "Every once in a while, God gets it right. He did a good job with Eddie Van Halen, I'll tell you that. He was a far better man than I'll ever be, that's the truth."
Photo: Getty Images