Jason And Brittany Aldean's Son And Daughter Were Almost IVF Twins
By Blake Taylor
October 14, 2020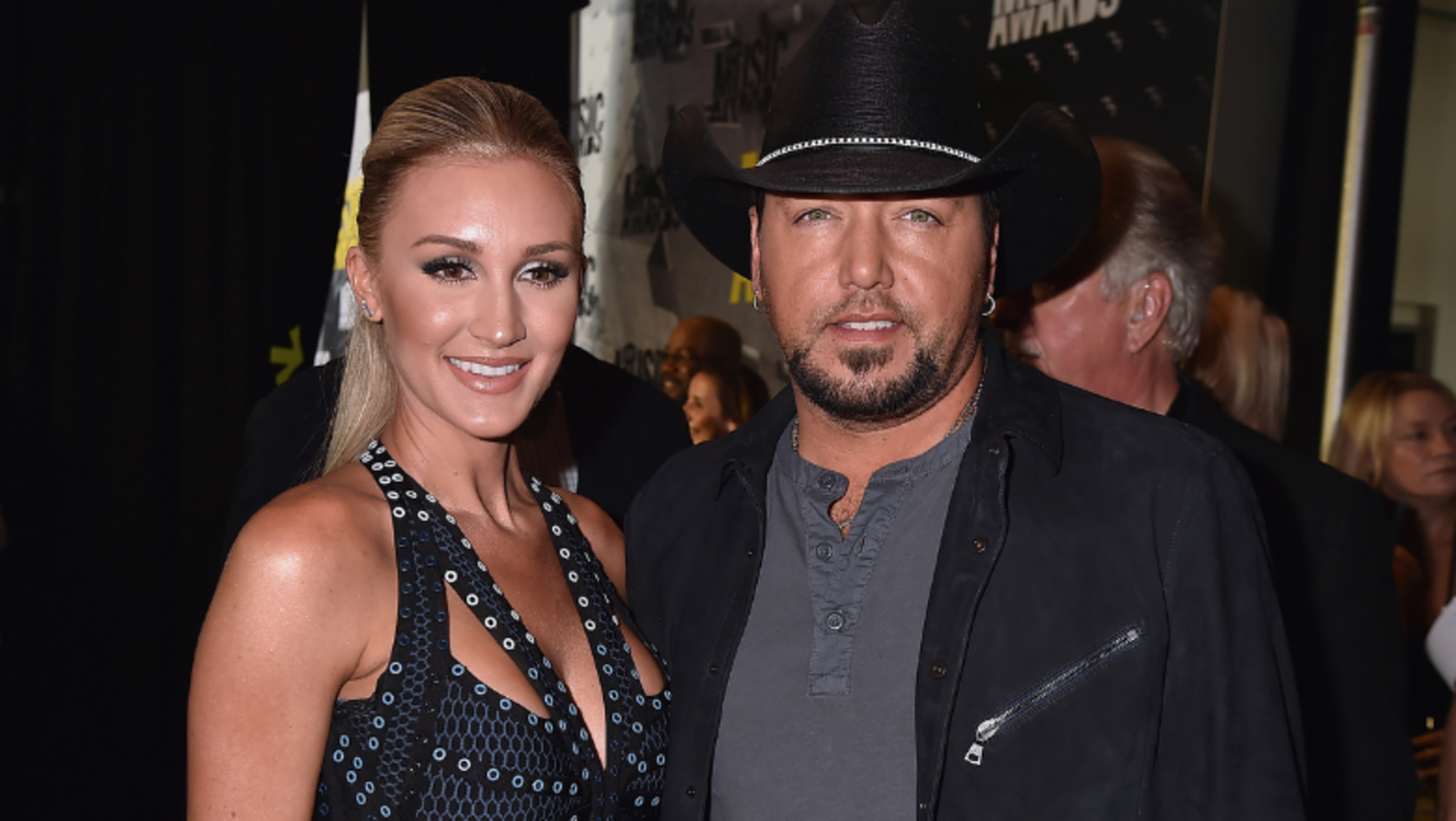 Jason Aldean's wife, Brittany Aldean, recently revealed that their two kids almost shared the same birthday.
"FUN FACT: Both of our babies are IVF babies," Brittany captioned an Instagram post on Monday (October 12). "We almost put Memphis and Navy in at the same time because after our long infertility journey, multiples seemed AMAZING to me."
"I was talked out of it and Memphis was transferred first," she continued. "How crazy to think that my babies who look almost identical could have been twins? This little cutie pie is... NAVY👆🏼😎"
Jason and Brittany welcomed their son, Memphis, 2, in 2017 and their daughter Navy two years later in 2019. Brittany and her country star husband previously opened up about their struggle with infertility, caused by Brittany's endometriosis.
The couple knew they wanted to have two children close together, Aldean previously told People.
"After having our son, we knew we wanted to have two kids," told the publication in 2018. "I have my two older daughters already, so after Memphis was born we knew we wanted to have another one pretty quick — to go ahead and knock it out and have one that was a little closer in age to him."
"I would much rather knock it out now while we're used to having one in diapers and formula and all of that," he added. "I think it's tougher when you get out of that and wait a couple years and then have to go redo it all. … We just wanted them to be close in age, and we figured we're already in that mindset now, so why not?"
Although they previously agreed on two kids, Brittany revealed earlier this year she'd be okay having more.
"I would love to [have more kids]," Brittany told Us Weekly in a recent interview. "I've been asking him, 'What would our third baby name be?' He's like, 'Well, we don't have to worry about it because it's not happening,' but I would love another."
In addition to Memphis and Navy, Aldean also has two older daughters from his previous marriage, Keeley, 17 and Kendly, 13.
"He has four, so I understand, but I would definitely do another one," she says. "We probably will not be contributing to the new [coronavirus] baby boom."