Michael B. Jordan Posts Sexy Thirst Trap To Encourage Everyone To Vote
By Peyton Blakemore
October 14, 2020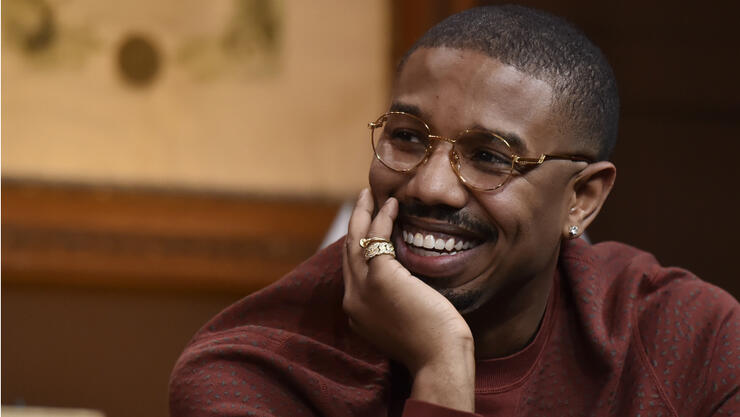 "Chile, If this doesn't get em' to the polls...Nothing will."
If you haven't already registered to vote or haven't created a voting plan for the upcoming election, Michael B. Jordan's latest sexy, shirtless thirst trap is just the encouragement you need!
On Tuesday (October 13), the 33-year-old actor took to Instagram to not only tease his followers with a hot photo of himself — did I mention he's showing off his bare chest and biting his lip in the photo? — but to also call for everyone to get out and vote. "Vote Early ✅ 🗳," Michael captioned the Instagram series, which in addition to his shirtless selfie, featured information on early-voting procedures.
Unsurprisingly, Michael's post seemed to encourage a whole bunch of folks as many commented their plans to hit the polls in honor of Michael's shirtless selfie. "what is this thirst-trap voting propaganda? and where do I get more," one fan wrote. Another added, "Thirst trap. It worked. Not even gonna lie. Imma vote! Lol 😆😆."
The thirst trap even got global attention as someone commented, "😰😰😰😰😨😨 Im not American but some how imma vote now."
Photo: Getty Images