Halsey Looks So Stunning With New Micro Braids In Flirty Bikini Video
By Regina Star
October 15, 2020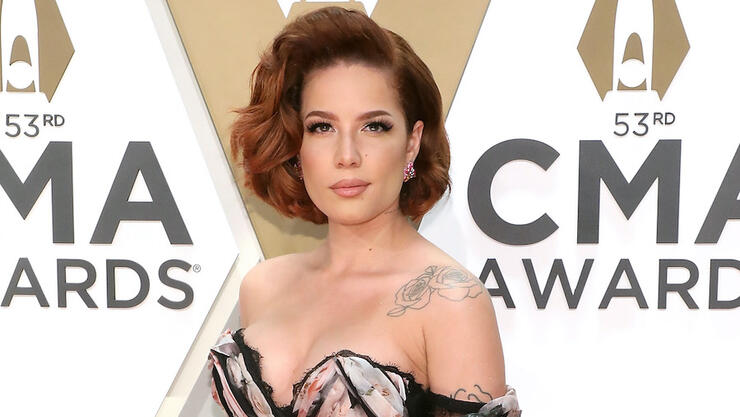 Halsey has a new look!
The "929" singer took to Instagram earlier this morning (October 15) with a sultry, flirty video of her sporting a rainbow bikini and back-length micro braids. "Making peace with myself, or something," the superstar captioned the clip, which shows her baring a lot of skin in her swimsuit while striking several playful poses on a yacht.
It's a completely gorgeous transformation for the bombshell, who has been no stranger to rocking braids and other traditionally Black hairstyles over the course of her career. Because, in case you didn't know, Halsey is actually half-Black herself (as the child of a Black father and a white mother).
The "Bad at Love" superstar has never shied away from embracing and defending all aspects of her racial identity, and she touched on this in a 2017 interview with Playboy.
"I'm proud to be in a biracial family, I'm proud of who I am, and I'm proud of my hair," she told the publication. "Every now and then I experience these racial blips. I look like a white girl, but I don't feel like one. I'm a Black woman."
Amid the national unrest in response to George Floyd's fatal arrest this year, the songbird also explained how being "white-passing" has influenced her activism against racial injustice.
"Im white passing. it's not my place to say 'we'. it's my place to help," she tweeted in June. "I am in pain for my family, but nobody is gonna kill me based on my skin color. I've always been proud of who I am but it'd be an absolute disservice to say 'we' when I'm not susceptible to the same violence."
Photo: Getty Images