Miranda Lambert Wishes 'Sweet Husband' Brendan McLoughlin Happy Birthday
By Blake Taylor
October 15, 2020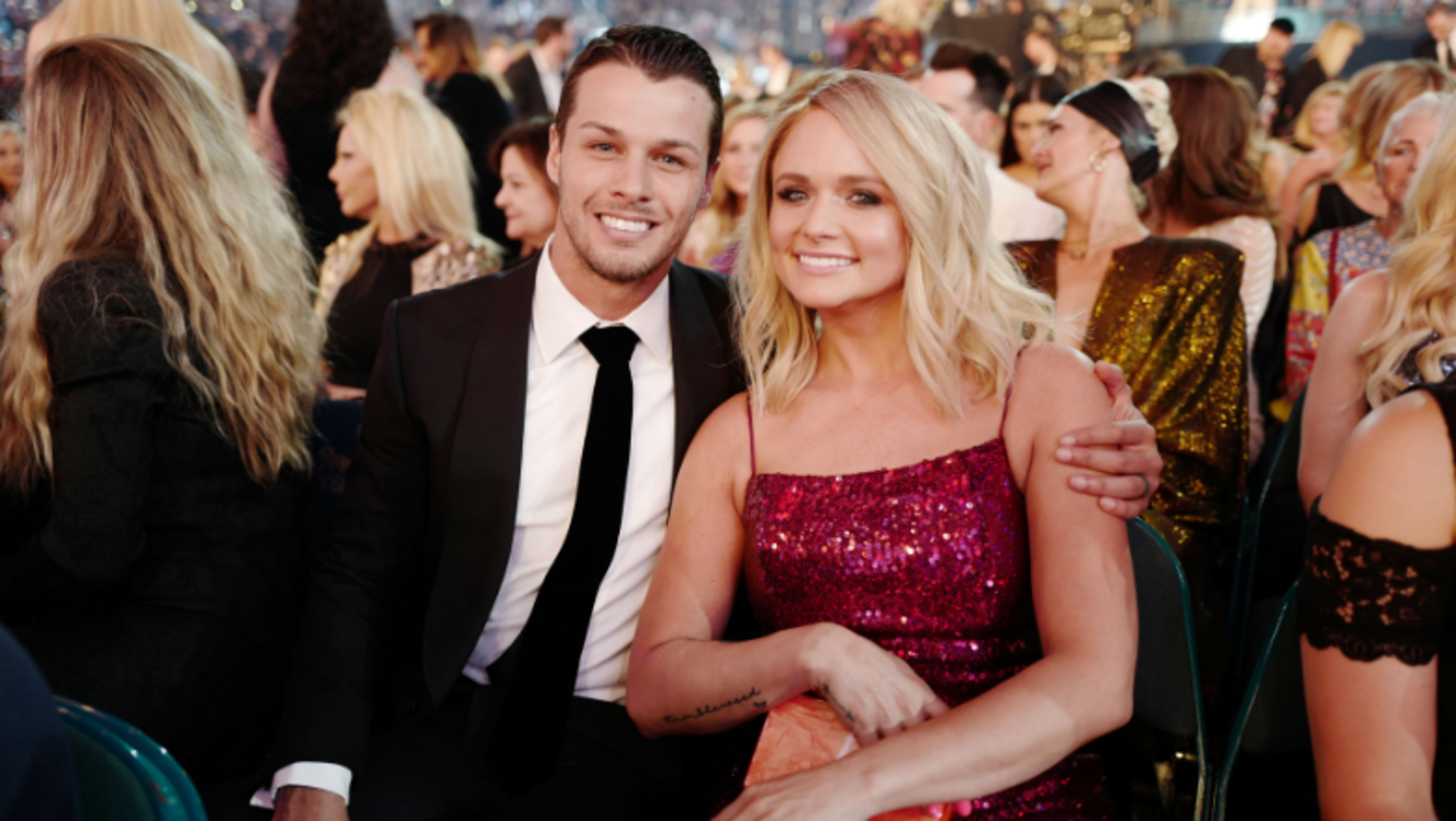 Miranda Lambert's husband, Brendan McLoughlin celebrated his birthday on Wednesday (October 14). To mark the special occasion, the country singer turned to Instagram to share an adorable tribute to her man.
The "Bluebird" singer shared a series of photos of herself and the former New York City police officer. The first snapshot shows Lambert kissing McLoughlin on the head while he smiles. The second photo features McLoughlin with one of their many dogs followed by another picture of him standing in a field of cows. The last photo is a selfie of the pair in the car.
"Happy Birthday to my sweet husband," Lambert wrote in the caption. "The man I love so much with the most contagious smile. Brendan you are a light. (and I love your obsession with cows) #nyc #dreamboat."
Several days before McLoughlin's birthday, Lambert showed off her shirtless husband in a new Instagram post.
"Make hay while the sun shines y'all!," she wrote alongside several photos and videos of the couple making hay and loading bales on the tractor.
Earlier this year, Lambert and McLoughlin decided to hit the road in their new 2020 Airstream Globetrotter to explore the country together.
"Just because I can't travel and play shows doesn't mean I can't travel and make music," she said at the time.
After the couple's first trip, Lambert turned to Instagram to share an update with fans. She revealed that they started in Nashville and drove to New York, making stops in Pigeon Forge, Tennessee, Virginia, and Pennsylvania on the way.
Lambert and McLoughlin tied the knot secretly in January 2019 and didn't announce it publicly until just after Valentine's Day in February.
"I'm so happy to walk through this life with you," Lambert wrote in an Instagram caption on the couple's one-year wedding anniversary. "Thank you Brendan for making me the proudest wife and stepmom. You are the reason for all my new smile lines. I love you. #MrsMcLoughlin."