Celebrating Yardfest: Six Memorable Performances At Howard University
By Ryan Shepard
October 19, 2020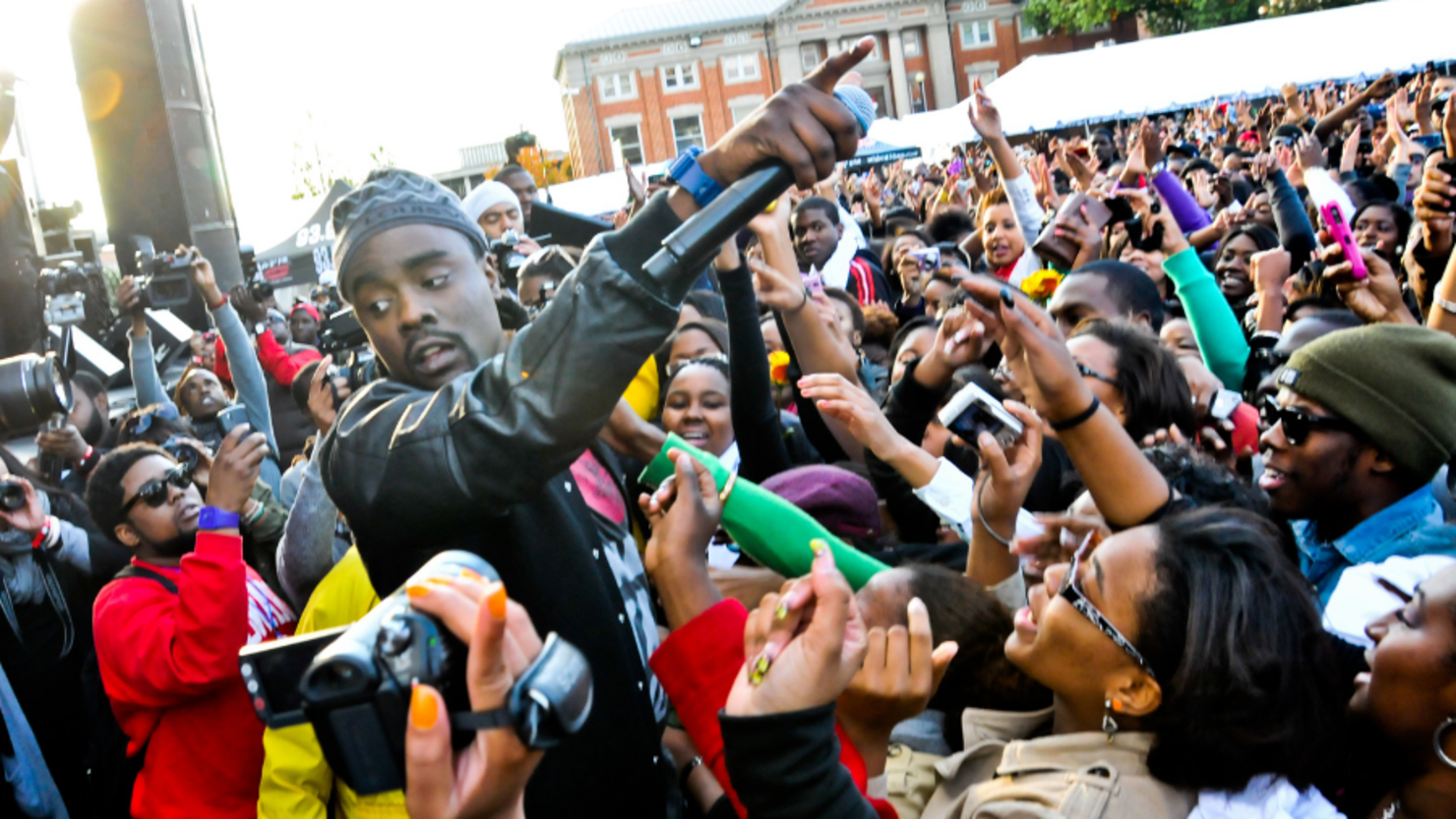 For years, historically Black colleges and universities have bickered and fiercely argued about which school has the best homecoming festivities. Usually, schools like North Carolina A&T, Morehouse College, Spelman College and others rise to the top. Regardless of who the winner is, one school than cannot be overlooked is Howard University.
From Howard University's annual Fashion show to the impromptu movie premiere's, homecoming's at the Mecca are can't miss events. Over the years, Cam'ron, Kanye West and others have stopped by. Not to mention, Sen. Kamala Harris, Chadwick Boseman and Tarji P. Henson have all attended homecoming events as students. One of the many highlights of the school's homecoming celebration is Yardfest. Held on Friday afternoons, the outdoor concert pulls in students from neighboring universities, local residents, current students, alumni and tourists just looking for a good time. Yardfest line-ups are so good they can often be mistaken for those of major music festivals. While the COVID-19 pandemic has hindered this year's event, let's take a moment to highlight some of the best Yardfest moments of the last 25 years.
1995: Bad Boy Takes Over Yardfest
1995 was a year to remember. O.J. Simpson was found not guilty of murdering his ex-wife, Mike Tyson returned to the ring for the first time since losing to Buster Douglas and Michael Jordan rejoined the Chicago Bulls after a 17-month retirement. In the world of music, there was no bigger movement than Bad Boy Records. Notorious B.I.G. had capped off 1994 with the release of Ready To Die before Faith Evans set off 1995 with the release of platinum-selling self-titled album. Riding high, New York's finest Notorious B.I.G, Diddy, Foxy Brown and Biz Markie made their way down to the Mecca for Howard's iconic Yardfest. Biggie's trip to the nation's capital was also featured in the film Notorious.
2000: Roc-A-Fella Comes To Howard University
Imagine Jay-Z, Beenie Siegel and Memphis Bleek popping up outside of your college dorm in the year 2000. Five years after the late Notorious B.I.G. stepped on to the yard, his successor came by to say hello and he brought friends with him too. Just a few weeks before he released The Dynasty: Roc La Familia, the Brooklyn native performed "Big Pimpin," "Hard Knock Life," and many more of his biggest hits for the college crowd.
2005: Jeezy Shows Up Fashionably Late
If you have not had the opportunity to attend Howard University's Yardfest, it's an all-out party during the day, but people usually find things to do across the city as it gets a bit later. However, the crowd in 2005 was determined to stay as late as they needed to see one man in particular. Throughout the afternoon visitors, local residents, students and alumni enjoyed performances from Juelz Santana, Remy Ma, T-Pain, Three 6 Mafia and others. As the day went on, rumors began to spread about a possible performance from Jeezy. The Atlanta star had just dropped his best-selling project, Thug Motiviation 101, and was possibly the biggest star in Hip-Hop at the time. However, determined fans began to lose hope as time passed and rain began to fall from the sky. Then, Jeezy emerged from the shadows at nearly 7 p.m. to deliver one of the best performances in Yardfest history. The Atlanta native returned to Howard again in 2011 for an encore.
2008: Wale Performs "Nike Boots"
Over the years, the nation's capital has produced some of the most successful acts in music. From Johnny Gill to Ari Lennox, Washington has given the world hit after hit. It would only be right to bring in one of the city's most successful acts in 2008 to mark his ascension to the top of the rap game. Just before the turn of the decade, Wale performed "Nike Boots" on the legendary Yardfest stage. His performance would later live on in the song's video. Not to mention, he recently returned to perform "Sue Me" at the Burr Gymnasium at Howard.
2012: Drake Makes A Surprise Appearance Alongside 2 Chainz
Rain, sleet or snow will not stop Yardfest in the nation's capital. As the rain poured down, 2 Chainz brought out a very special guest donning a red Howard University sweater, Drake. Just weeks before dropping his sophomore album, Take Care, the Canadian superstar took the stage to perform "Headlines" and many of the other hits that took him from being Lil' Wayne's protege to the biggest thing in music. As the rain poured down on that October afternoon, Drake also created one of his most memorable memes. Dancing on the stage in his red sweater, his enthusiasm shined through as he held on to the slippery microphone for dear life.
2016: Live Music Returns To Yardfest
In 2014, Yardfest took a major hit when city officials and impending gentrification forced the university to eliminate live music from Yardfest. After a two year layoff, Lil' Uzi Vert headlined a lineup that included Fabolous and Common. Having dropped The Perfect Luv Tap and Lil' Uzi vs. The World earlier that year, the Philadelphia artist had the world in the palm of his hand. Not to mention, 2016 marked one of the few years rain did not halt the outdoor concert.
2020: The Future Is Bright
Despite the pandemic, the future for Howard University's Yardfest is bright. For years, it has shown itself to be a coming out party for rising artist. Kanye West delivered one of his first live performances of "Through The Wire" at Yardfest. Wale shot his first major music video during Yardfest. The list goes on and on. With rising artists like Megan Thee Stallion, J.I.D, Roddy Ricch and Baby Keem who have yet to touch the Yardfest stage, there are a lot of stars for the planning committee to court. Not to mention, Bobby Shmurda could look to make his return on the Washington, D.C. stage in 2021. Things may be tough this fall and winter, but there will be a day where we are all back out on the yard again.
Photo: Getty Images