Flaming Lips Test Out Their First Bubble Concert
By Katrina Nattress
October 18, 2020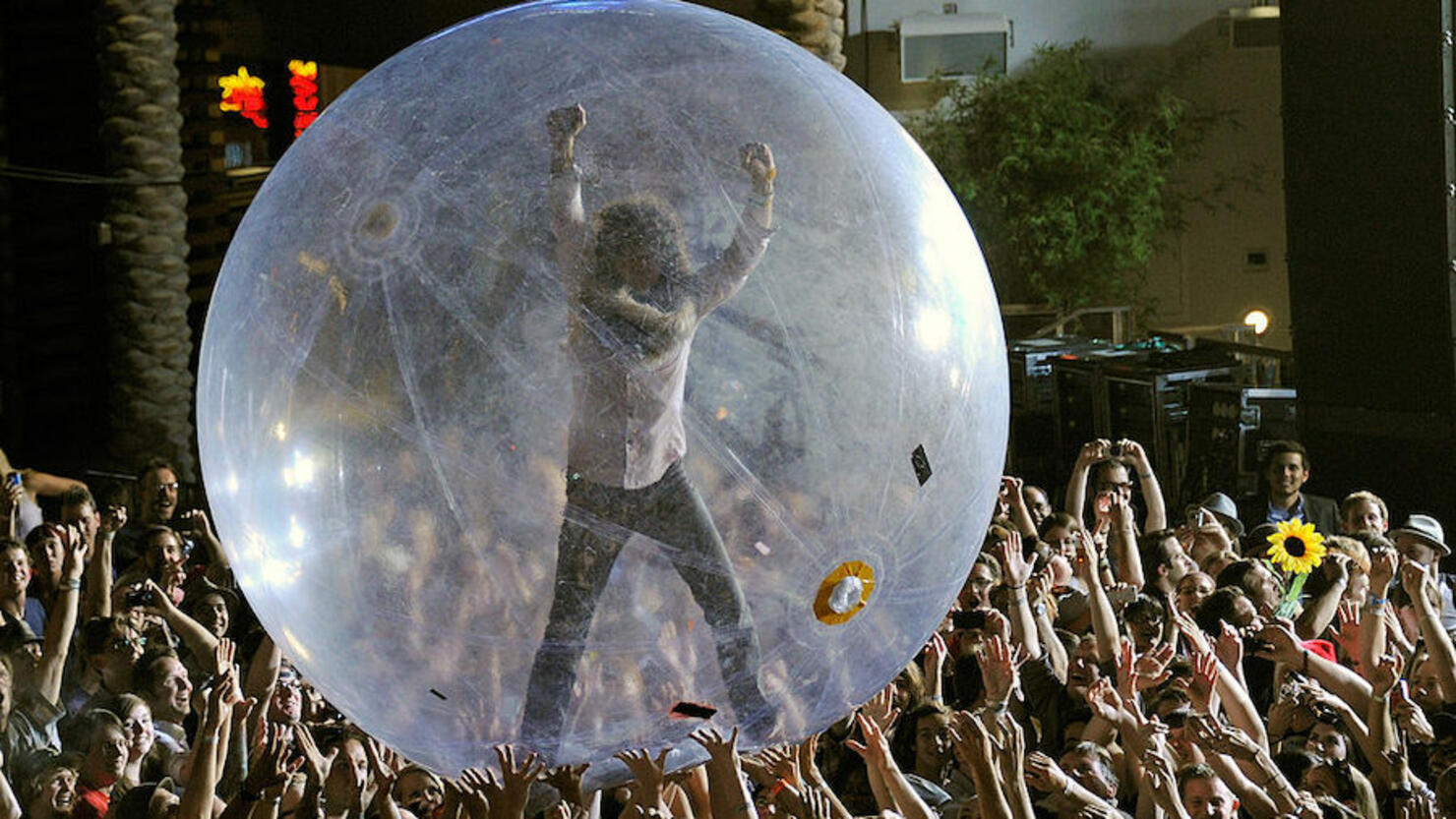 Leave it to the Flaming Lips to bring back live shows. Last week, frontman Wayne Coyne revealed that the band was prepping a concert where the band and audience members would all be sealed in giant, inflatable space bubbles. And he was serious, because earlier this week they did a test run at The Criterion in their hometown of Oklahoma City.
Though primarily for a music video shoot, the band packed 100 bubbles into the venue (according to a fan on Instagram) and performed two songs: a dance remix of "Assassins of Youth" and "Brother Eye", both tracks from their latest album, American Head. Coyne shared video footage of the bubbled concert on Instagram, which you can watch below.
Coyne originally announced the plan while speaking with Brooklyn Vegan. "I mean, it seems absurd, but we at first were just doing it as not a joke, but just as a kind of funny thing, and now it's becoming kind of serious and real," he revealed. "We're starting to get ready to do an actual show where, yeah, there's three people in each of these space bubbles, and we play… we think maybe playing two shows a night, and getting a big audience in there each time."
The full production will most likely happen after the presidential election on November 3.
Photo: Getty Images