Foo Fighters Play Acoustic Set For Save Our Stages Fest
By Katrina Nattress
October 18, 2020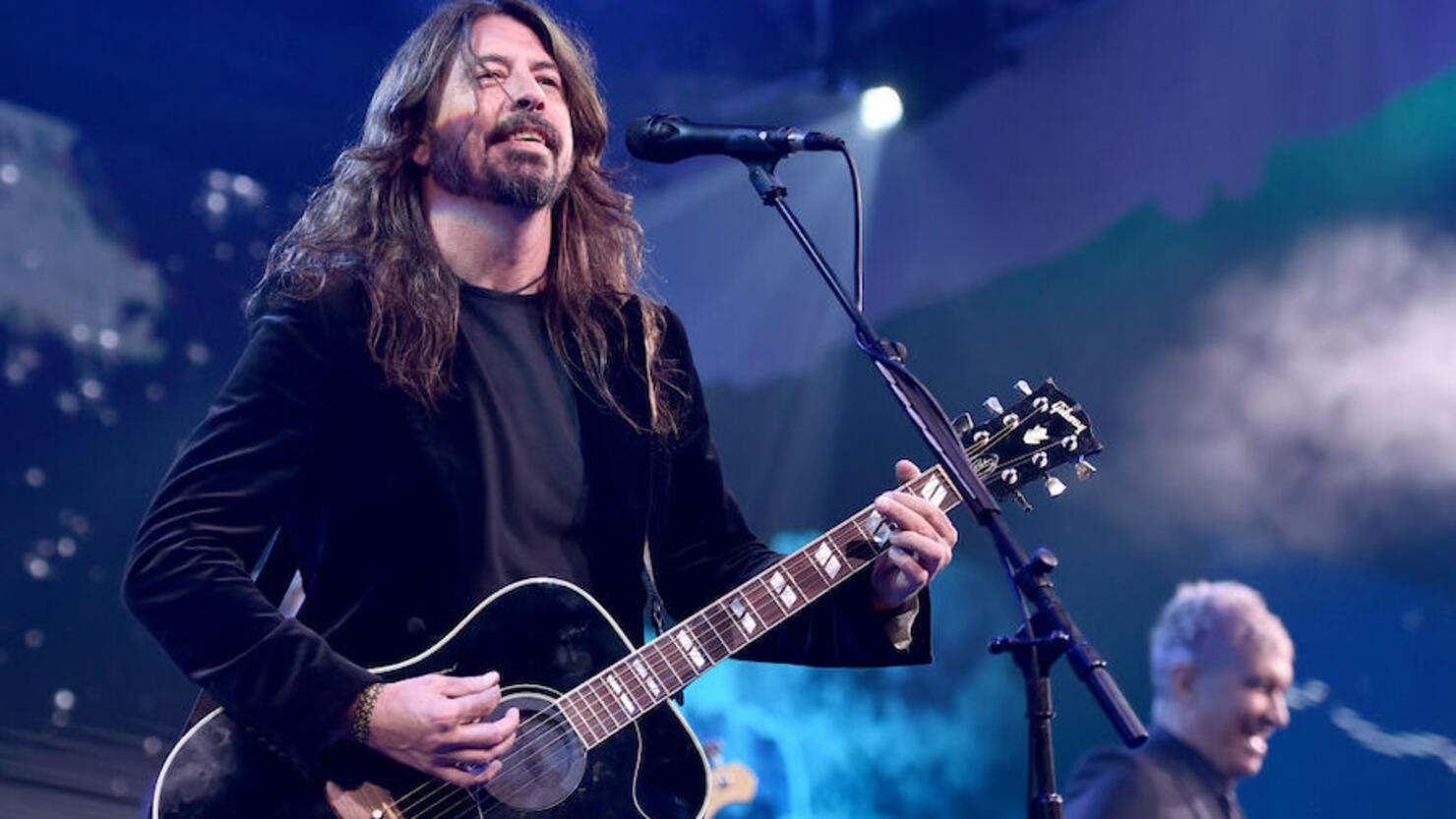 On Saturday night (October 17), the Foo Fighters played their first show since the COVID-19 pandemic halted touring earlier this year. The rock veterans were one of 35 bands live streaming from 25 independent music venues across the country over the weekend as part of the National Independent Venue Association (NIVA)'s Save Our Stages Festival aka #SOSFest — a virtual benefit to raise money for NIVA's Emergency Relief Fund.
The Foos performed an acoustic set at Los Angeles' iconic Troubadour (which they tested out Friday night for Kimmel), playing stripped down versions of "Skin And Bones," "My Hero," "These Days," "Times Like These," and "Everlong." They also used their time to express the importance of saving independent music venues, which have been closed down for the better part of 2020.
"It's crucial that we do everything we can to make sure that these venues survive in order to inspire the next generation of musicians to go on and do beautiful things with their lives like make music," Dave Grohl said. "So please donate anything you can, 'cause we're really hoping that we can save these smaller venues."
The member also recalled their own Troubadour memories. "As you've heard from all the stories we've told each of us has had some pretty amazing experiences in this club, but there are lots of smaller venues like this around the world that need your support right now," Grohl implored. "These memories and experiences that we have here were life-changing and formative experiences that inspired us to play music. I can only imagine there are millions and millions of other people just like us that have done the same and it's made their lives a better place."
At time of writing, the three-day virtual benefit festival has raised over $1 million of its $5 million goal to help ensure independent music venues survive the pandemic.
Watch the Foo Fighters' set below and live stream #SOSFest on NIVA's YouTube channel.