Bette Midler Teases 'Hocus Pocus' Reunion With Spellbinding Photo
By Emily Lee
October 19, 2020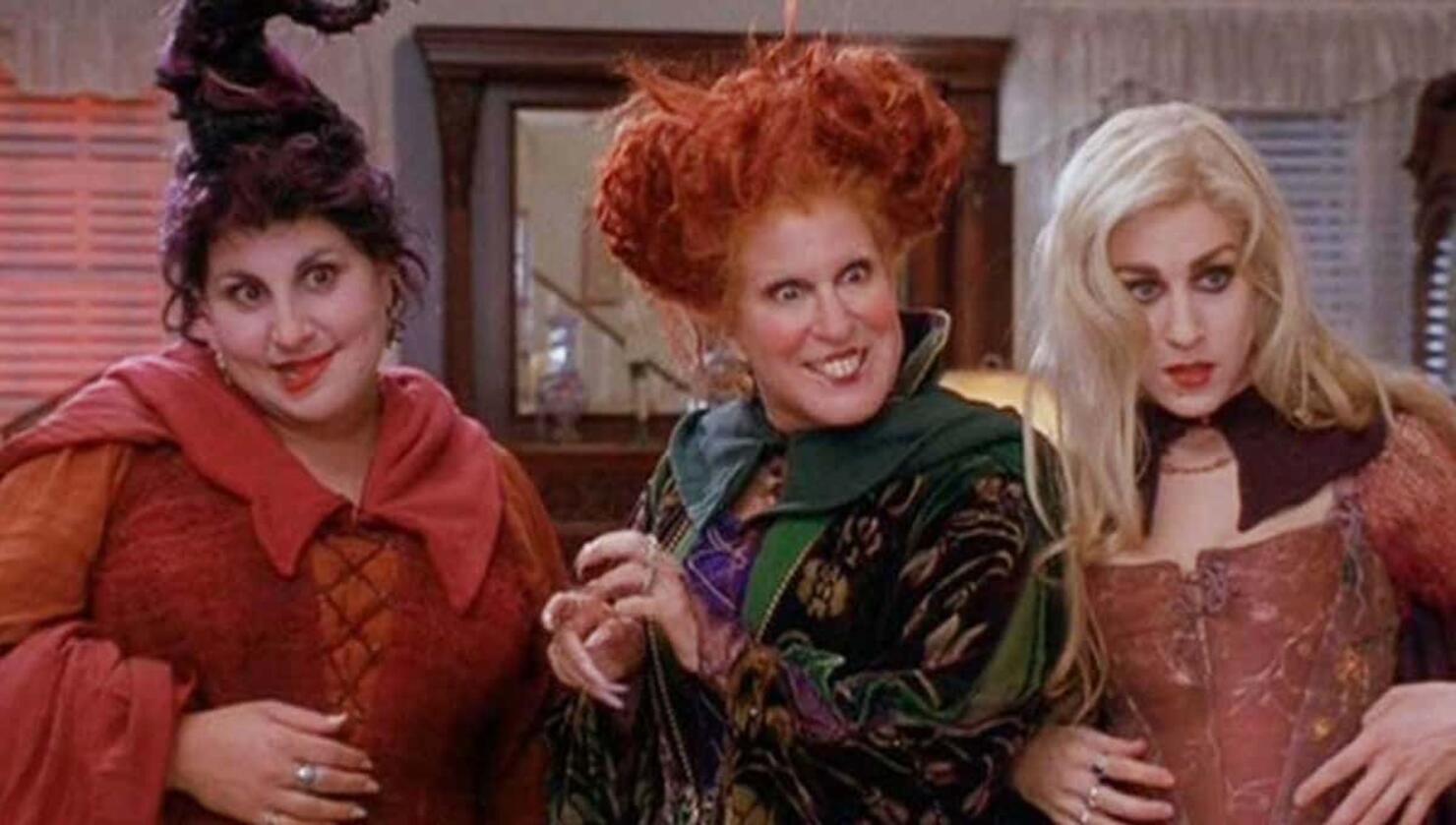 They're back!
After what's felt like 300 years, Bette Midler shared the first teaser image of the upcoming Hocus Pocus reunion. Middler—who played Winifred Sanderson in the beloved 1993 film–is set to team up with co-stars Sarah Jessica Parker and Kathy Najimy—who played Sarah and Mary Sanderson, respectively—for a special occasion. Thankfully, no black flame candles are involved in this reunion.
The actresses will reprise their roles from Hocus Pocus for Midler's annual 'Hulaween' fundraising gala, which will be renamed as In Search of the Sanderson Sisters: A Hocus Pocus Hulaween Takeover this year. The event will also be virtual this year because of the ongoing pandemic.
"Your 3 fav witches are returning for 1 night only," Midler captioned her Instagram post, showing all three actresses in full Sanderson garb. "'In Search of the Sanderson Sisters' is the best thing to happen to Halloween since Hocus Pocus + Reeses Pieces."
Hocus Pocus fans interested in the reunion can purchase tickets to the virtual gala, which only cost $10. All proceeds will benefit New York Restoration project, which is dedicated "to creating more green space for underserved communities to grow their own food, connect, and access safe spaces directly in their neighborhood," according to the event's press release.
In addition to the cast reunion, the event will also sell limited edition Hocus Pocus-themed merchandise and virtual classes from the "Sanderson Sisters Charm School." The virtual gala is set to take place on October 30. Will you be attending?
Photo: Disney