Cody Bellinger Dislocates Shoulder Celebrating Go-Ahead Home Run In NLCS
By Bill Galluccio
October 19, 2020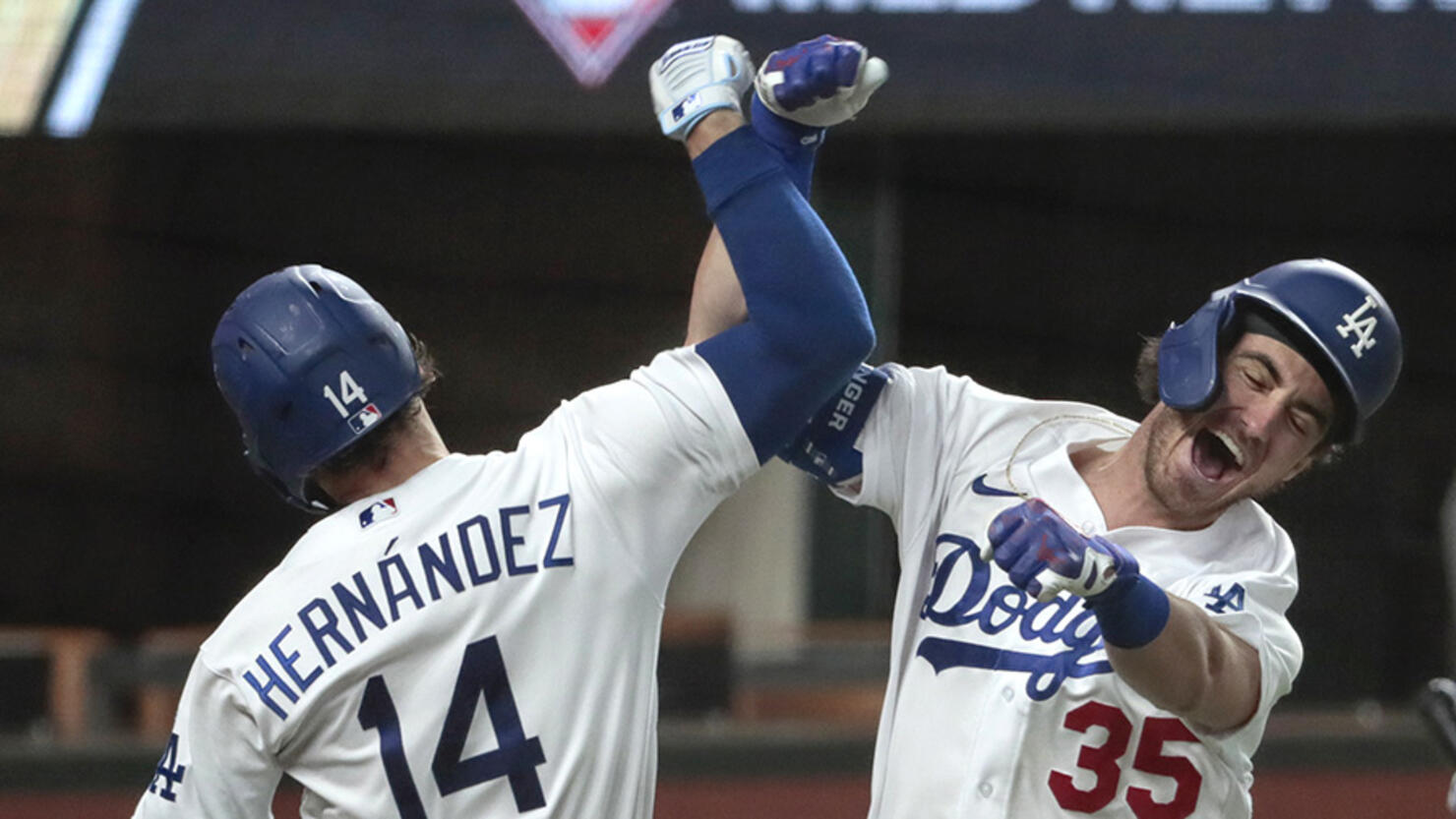 With two outs in the bottom of the seventh inning and the score knotted at three in the decisive game seven of the National League Championship Series, Los Angeles Dodgers center fielder Cody Bellinger crushed a 2-2 fastball from Atlanta Braves pitcher Chris Martin into the right-field stands. The home run gave the Dodgers a 4-3 lead as they went on win the game and advance to World Series.
Bellinger dropped his bat and stared as the ball sailed into the seats before trotting around the bases. As he crossed home plate and returned to celebrate with his teammates, Bellinger gave Kiké Hernández a forearm bump. Bellinger then winced in pain as his shoulder popped out of its socket. He returned to the dugout and went immediately down the tunnel to the training room.
The trainers popped his shoulder back into the socket, and he was out in the field for the top of the eighth inning.
"I hit Kiké's shoulder a little too hard, and my shoulder popped out," Bellinger said after the game. "They had to pop it back in so I could play defense. It kinda hurt. I'm going to maybe use my left arm. I've never dislocated that one."
Hernández also joked about Bellinger's injury after the game.
"You can take a positive out of everything," Hernández said. "And the positive here is that Belli now knows that he can't mess with people who are way stronger than him."
Photo: Getty Images