Reba McEntire Reveals Cute Nickname for Boyfriend Rex Linn
By Taylor Fields
October 19, 2020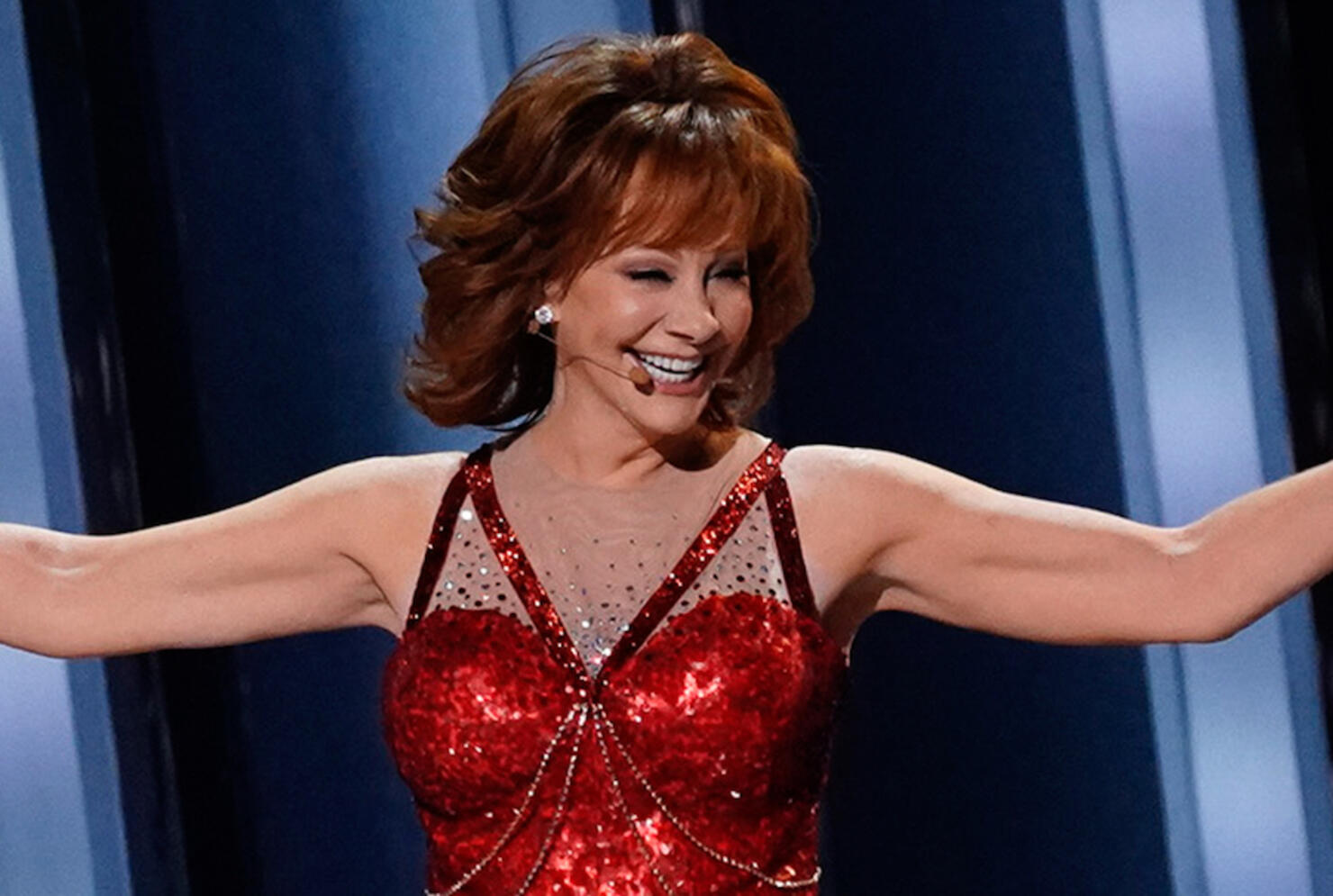 Reba McEntire and her boyfriend Rex Linn are officially the cutest couple, and Reba has an even cuter nickname for her man and she revealed it in a new Instagram post.
McEntire shared a photo of her and Rex all smiles as they enjoyed some time together in Montana. In the picture, they're sitting on top of a cooler outdoors, Reba enjoying a beer while Rex stayed hydrated with some water. She captioned the photo, "Fun in MT with my Sugar Tot!!! @rexlinn13."
SUGAR TOT! This is the pinnacle of adorable.
And, in case you were wondering if Rex has a nickname for Reba — HE DOES. And it's also SO CUTE! On his own Instagram, Linn shared the same photo of the two of them, and he captioned the picture, "TATER TOT. Angel on the ground (and on a cooler). @reba."
So there we have it, folks: Sugar Tot and Tater Tot/Angel. This is true love.
Reba and Rex's relationship first came to light after the country star/actress opened up about it on her podcast. She recalled:
"We had dinner with Rex, was it in January? And then February on it was the COVID pandemic, and we were talking, texting, FaceTime. And that's a really good way to get to know people... It's good to have a person to talk to, laugh with, get into subjects about what's going on. Discussions about our past, our family, funny stories, him being an actor, me being an actress. And he's very into my music. I'm very into his career. It's just great getting to talk to somebody who I find very interesting, very funny, very smart, and is interested in me, too."