Miley Cyrus Reveals She's Working On A Metallica Cover Album
By Taylor Fields
October 21, 2020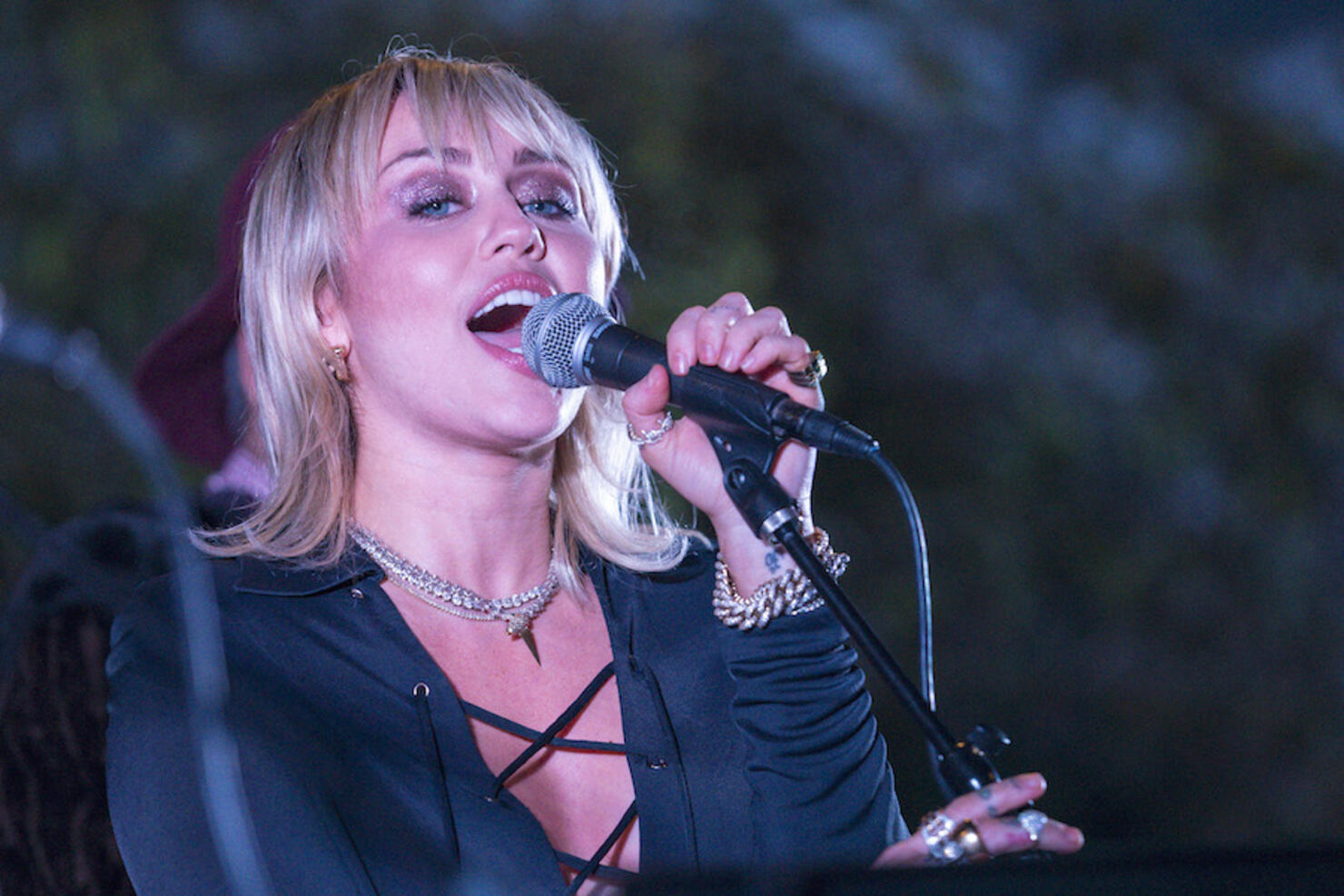 Miley Cyrus might be wrapping up her highly anticipated new album, but she's also working on something else — a Metallica cover album.
In a new interview with Interview Magazine, in a conversation with fashion designer Rick Owens, Cyrus revealed that she was working a cover album of the iconic rock band. Explaining to Owens that she was "calling from someone else's bed," she revealed, "There is a story behind it. We've been working on a Metallica cover album and I'm here working on that. We're so lucky to be able to continue to work on our art during all of this. At first, it felt uninspiring and now I've been totally ignited."
Cyrus didn't give any further details on which songs or album she was covering, but she has performed Metallica's songs in the past. Last year at during her performance at the Glastonbury Festival, she covered the band's "Nothing Else Matters."
Elsewhere in the conversation, Miley also shared an out-of-this-world experience with a UFO. She explained:
"I had an experience, actually. I was driving through San Bernardino with my friend, and I got chased down by some sort of UFO. I'm pretty sure about what I saw, but I'd also bought weed wax from a guy in a van in front of a taco shop, so it could have been the weed wax. But the best way to describe it is a flying snowplow. It had this big plow in the front of it and was glowing yellow. I did see it flying, and my friend saw it, too. There were a couple of other cars on the road and they also stopped to look, so I think what I saw was real."
She added, "I was shaken for, like, five days. It f***ed me up. I couldn't really look at the sky the same. I thought they might come back."