Tennessee Titans Owner Helps Family Facing Eviction
By Sarah Tate
October 20, 2020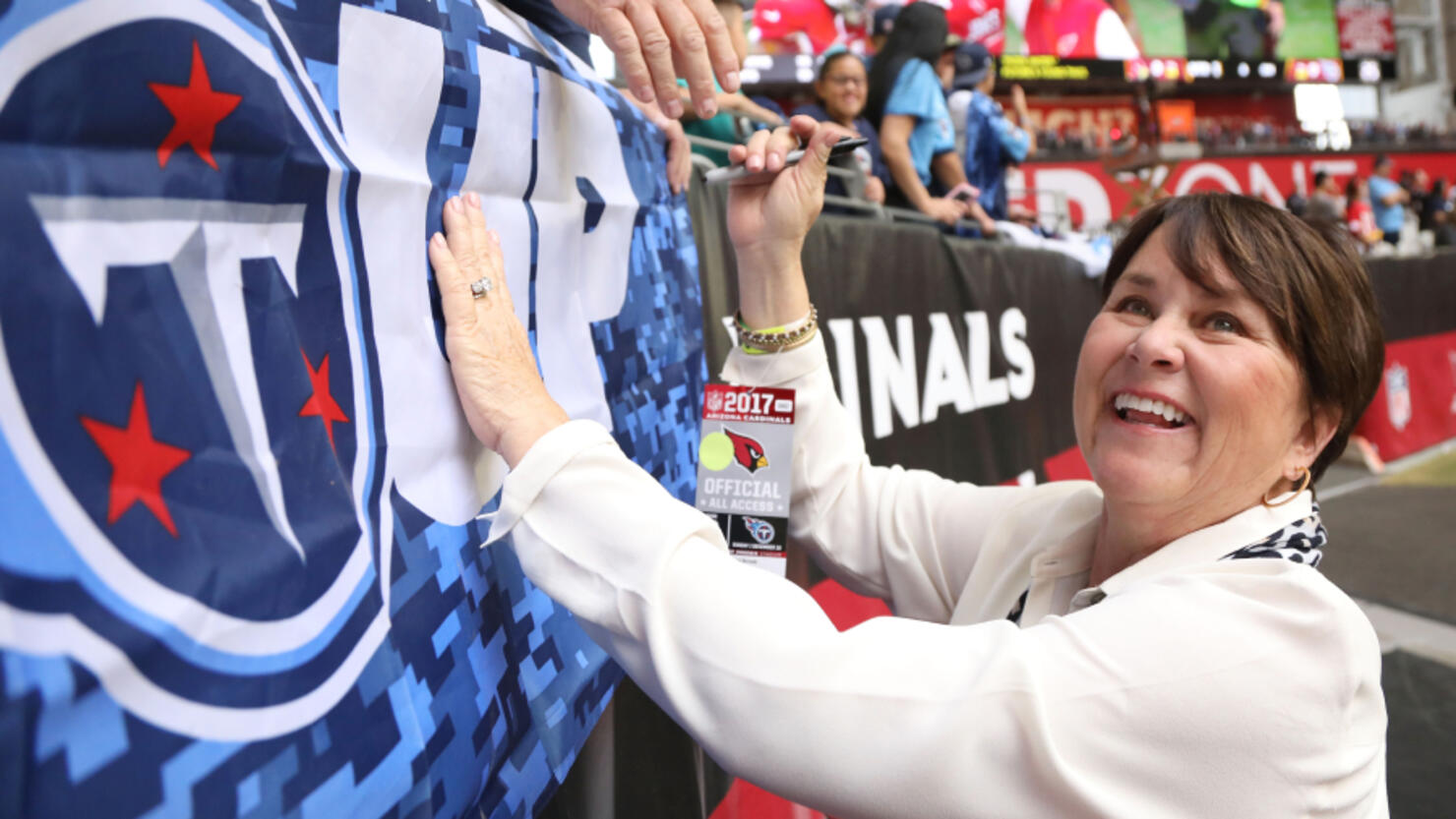 A Tennessee Titans fan was recently surprised when he learned the owner of his favorite football team kept him from being evicted.
Jonathon Blasdell, of Berea, Kentucky, lost his job in March because of the pandemic. News Channel 5 reports that after months of financial struggles, he was served an eviction notice from his landlord and would possibly be forced to move out of the house with his wife and three children. Facing eviction, Blasdell decided to create a GoFundMe page to help raise funds to keep them in their home.
Over the weekend, he was shocked when he saw a $4,500 donation on his page and even more surprised when he learned it was from Amy Adams Strunk, controlling owner of the Tennessee Titans. A team spokesperson confirmed Strunk was the donor.
"It means everything," said Blasdell. "It just shows the kind of person she is to reach out to a random fan who is having a hard time. It's unbelievable."
Blasdell has been a lifelong fan of the Titans, even when they were known as the Houston Oilers. He said the support he has received, including from Strunk and other fans who have donated to his page, has been overwhelming.
"There's a family surviving because of her, because of her generosity," said Blasdell. "I'd like her to know how thankful our family is."
As of Tuesday afternoon, the Blasdells GoFundMe page had raised $6,995.
Photo: Getty Images