'Schitt's Creek' Star Annie Murphy Spotted Filming AMC Show In Brockton
By Jason Hall
October 21, 2020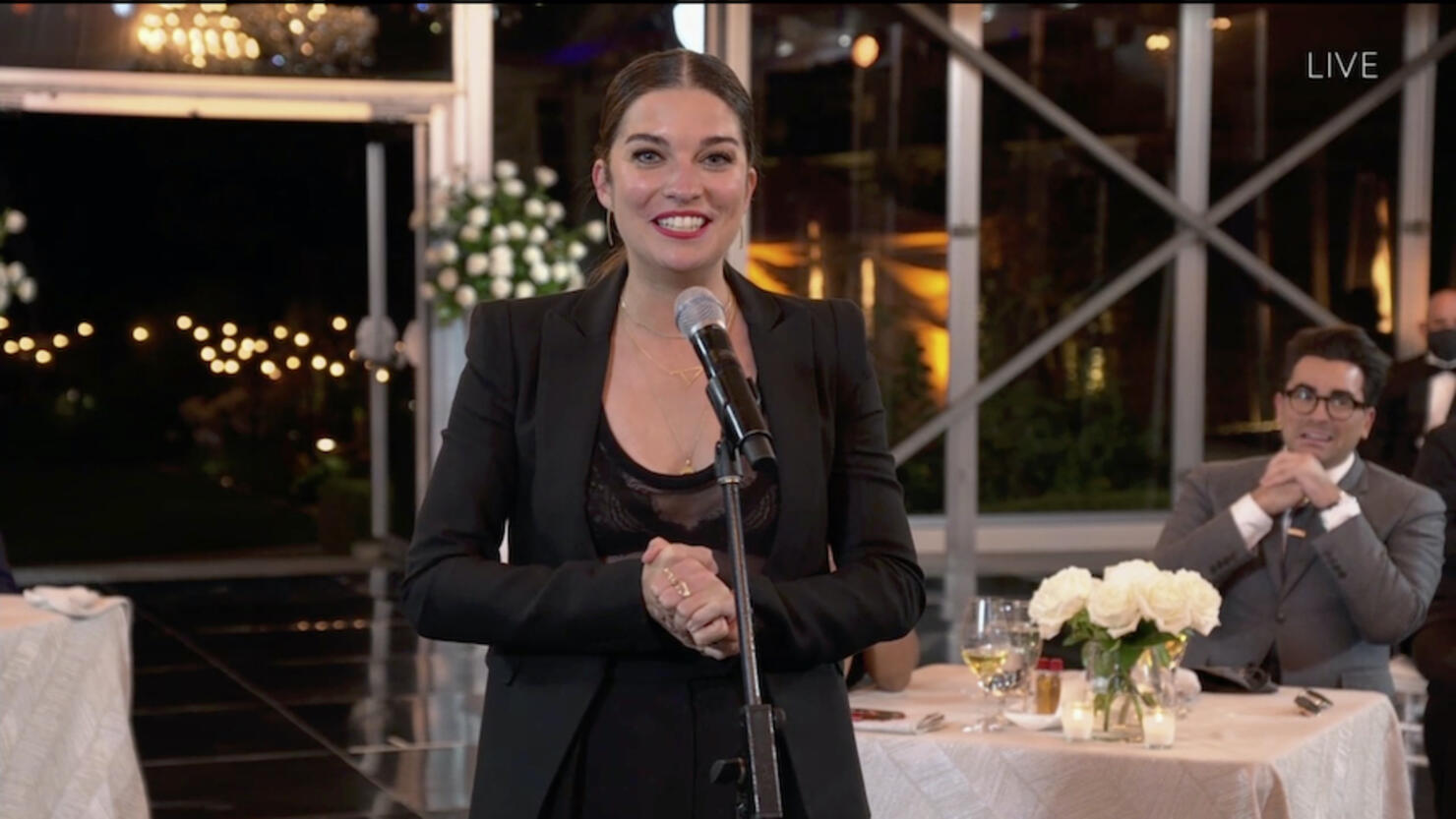 Emmy winner and "Schitt's Creek" star Annie Murphy was reportedly spotted in Massachusetts this week while filming a new AMC series.
The Boston Globe shared a photo of Murphy in Brockton on Tuesday morning, where she is filming the upcoming series "Kevin Can F*** Himself," a dark comedy set in Worchester but filmed elsewhere in the state of Massachusetts. The Canadian actress is the lead character in the upcoming show, which centers around the life of a sitcom wife, from writer-creator Valerie Armstrong and executive producers Rashida Jones and Will McCormack.
Murphy was captured in a photo shared by the Globe carrying a box of Dunkin' Donuts around the Brockton set, the newspaper reports.
The recent Emmy winner was wearing jeans, a sweater, and an olive drab jacket, which is a distinct change from her "Schitt's Creek" character Alexis Rose's unique outfits.
Production for Murphy's upcoming AMC series began in February and was pushed back several months due to the COVID-19 pandemic, but resumed in September.
"Schitt's Creek" dominated last month's 72nd Primetime Emmy Awards, becoming the first comedy or drama series to sweep all seven major genre awards, which included Murphy winning the award for Outstanding Supporting Actress in a Comedy Series and the sitcom winning Outstanding Comedy Series.
Photo: Getty Images