Lily James Discusses 'Mamma Mia 3' Rumors: 'I'm Down'
By Emily Lee
October 22, 2020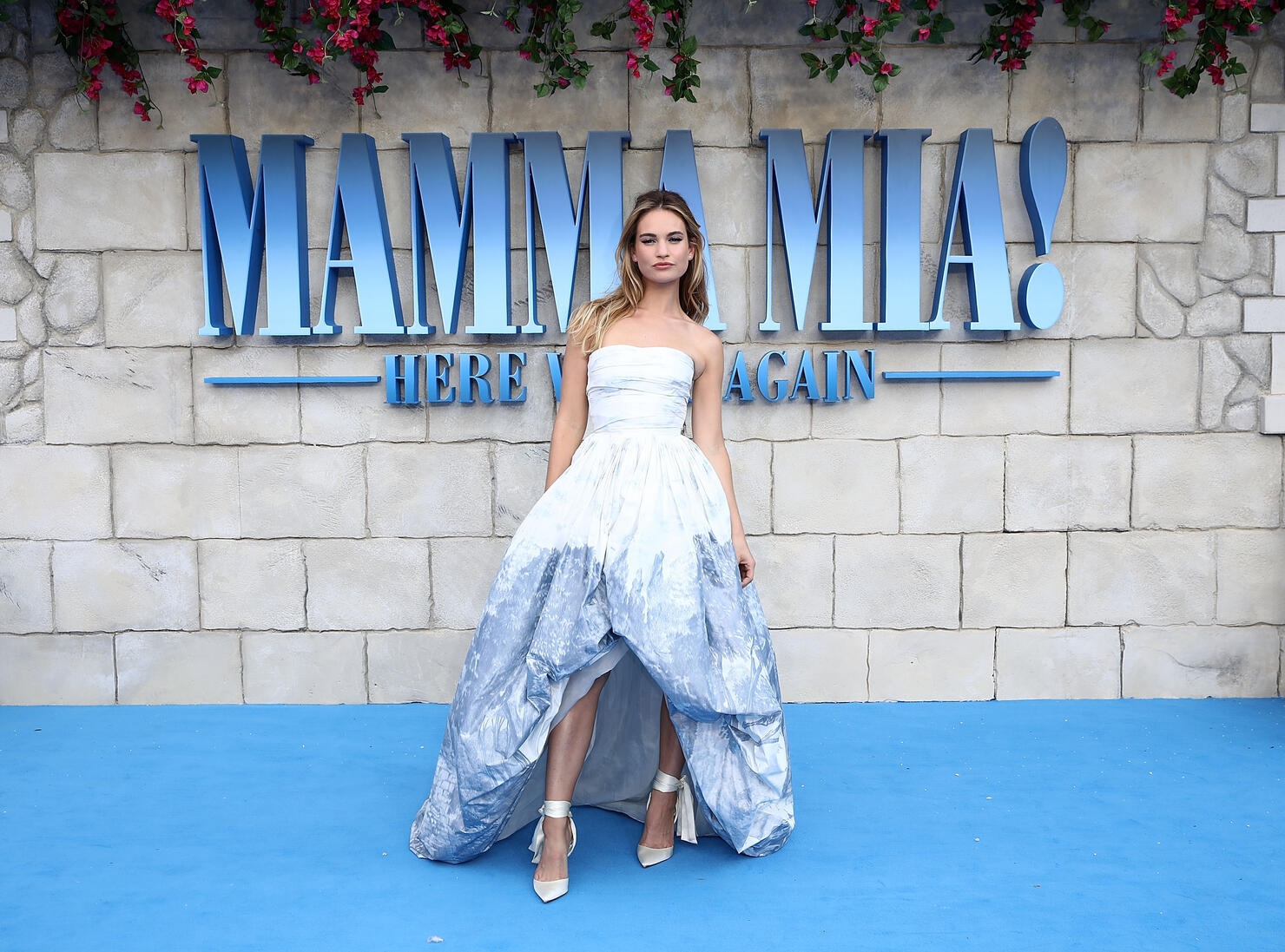 Is there another Mamma Mia! movie in the works? If it were up to Lily James—who played a young Donna in Mamma Mia! Here We Go Again—there would be an endless stream of entries in the musical film franchise.
During an appearance on the The Tonight Show Starring Jimmy Fallon, James addresses the rumors that a third Mamma Mia! movie is happening. "The producers say it was meant to be a trilogy, so there may be a 'Mamma Mia! 3′ in the works. Would you be interested?" host Jimmy Fallon asked the actress. She gave an enthusiastic yes as her reply. "Yes, I would do 4,5,6,7,8,9,10. I'm down. Signed, sealed, delivered, I'm theirs," she said.
Back in June, Judy Craymer, the producer behind the original stage production, hinted that a third film is coming. "I was meant to have been getting on with that, in my head, during these months. But then I got hit with COVID fog," Craymer told the Daily Mail. "I think one day there will be another film, because there's meant to be a trilogy, you see."
Craymer and James aren't the only ones interested in another installment in the musical franchise, either. "I know Universal would like me to do it" Craymer added. She even shared that she plans to include the four new ABBA songs band members Benny Andersson and Bjorn Ulvaeus wrote for the group's virtual concert earlier this year.
Despite Craymer, James and Universal being on board for another movie, Mamma Mia! star Amanda Seyfried is doubtful this project will come to fruition. "Listen, every single person in that movie would say yes in a heartbeat, because we want to hang out with each other," she told Collider about the rumors. "That's what we talked about last time, like, did we ever think that we'd end up here again on an island in Croatia?"
"So yeah, I wish there was a Mamma Mia! 3. But I'll tell you what—I've said it before and I'll say it again and I hope I'm wrong again," she continued. "I don't think there are enough ABBA songs to make a third movie. Because we'd have to use 'Super Trooper' again and we'd have to use 'Mamma Mia' again and have to use them in a different way."
Let's keep our fingers crossed more Mamma Mia! is coming our way.
Photo: Getty