Lizzo Recalls Tearful Last Memory With Mentor Prince Before His Death
By Regina Star
October 22, 2020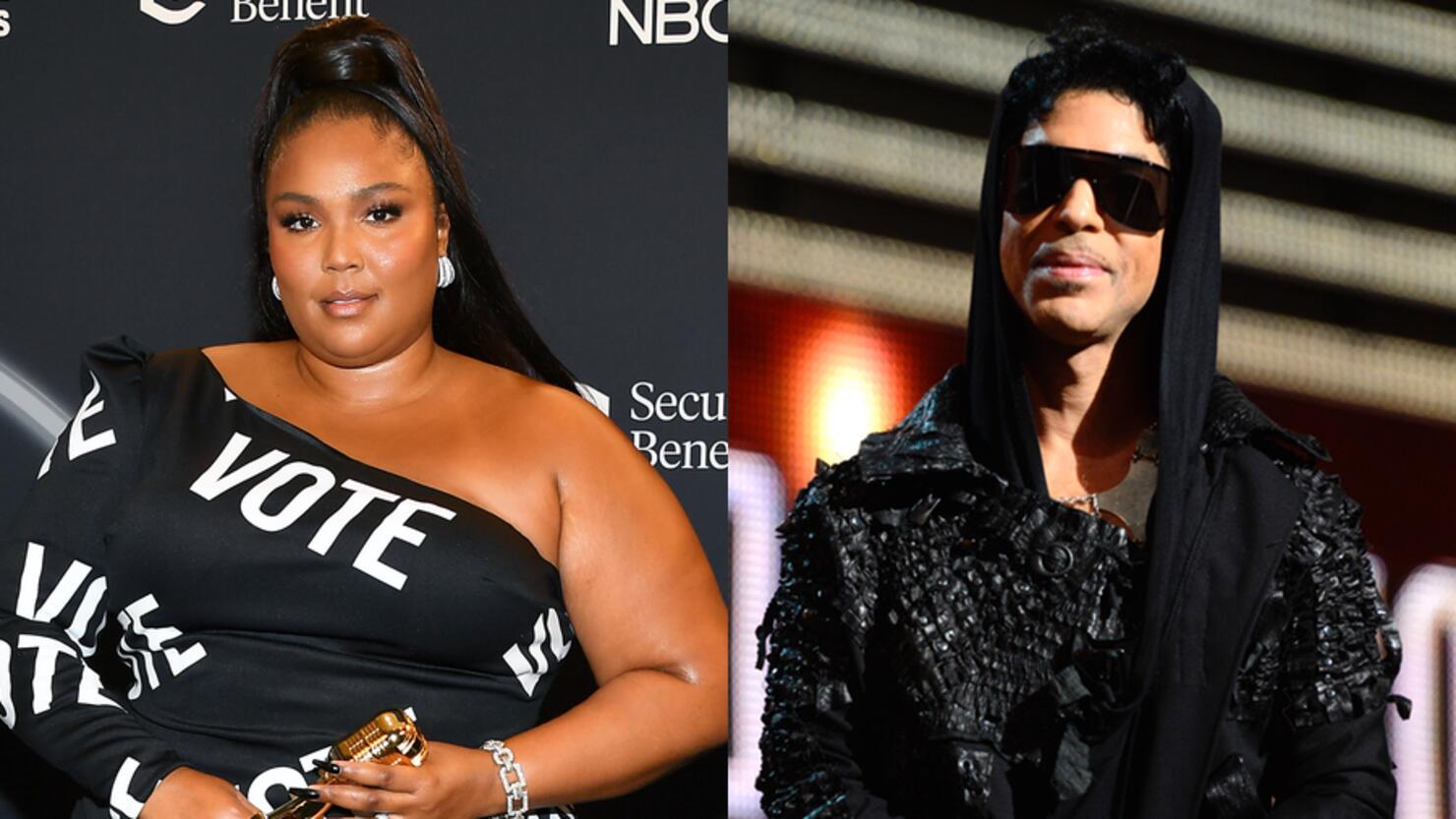 Lizzo recalled her time being mentored by Prince in an interview with David Letterman.
The "Truth Hurts" singer makes an appearance on the latest season of Letterman's Netflix show, My Next Guest Needs No Introduction, which premiered on Wednesday (October 21). In one clip from the sit-down, Lizzo reflects on her early working relationship with Prince, who took her in as his protegee at his private estate, Paisley Park, in his native Minnesota, where the late icon helped foster rising Black female creatives.
"I was in a couple girl groups with my DJ and musical life partner, Sophia Eris, and Prince had been doing this thing where he was cultivating young Black women who were creatives, and he was supporting them at Paisley Park," she explained to Letterman, who asked, "Paisley Park was just what he called his home?"
"It was more than that," Lizzo said with a look of amazement, "It was incredible."
"My relationship with Prince was like Charlie and we were the Angels. It was kind of like that," she explained.
The 32-year-old also remembered recording and playing her material for Prince at his estate for the first time while he was listening from a speaker. In describing the experience, Lizzo said, "The mysticism is real, it's true. I'm not gonna argue with it, I'm not gonna try to force anything."
Tragedy struck not long after that memory, as Lizzo recalled receiving a text message about Prince's death in April 2016. She flew back to Minneapolis that same day to tribute Prince with a cover of "The Beautiful Ones."
Closing the emotional segment, Lizzo recalled the emotional last memory she shared with Prince before his passing. "I went to Paisley Park and he played 'Purple Rain' on the piano and he started crying while playing it," she said. "It was the most beautiful sound you've ever heard."
"His voice was so beautiful, and then he wept and it was so beautiful. And then he said, 'I really gotta work on my setlist," she concluded with a laugh.
Lizzo talks about her early working relationship with Prince on David Letterman's @Netflix show:

"Prince was cultivating young black women who were creatives, and he supported them...it was like he was Charlie, and we were his Angels." pic.twitter.com/b56oiKXfGl

— Pop Crave (@PopCraveMusic) October 22, 2020