Paul McCartney Announces Unintentional New Album 'McCartney III'
By Andrew Magnotta @AndrewMagnotta
October 22, 2020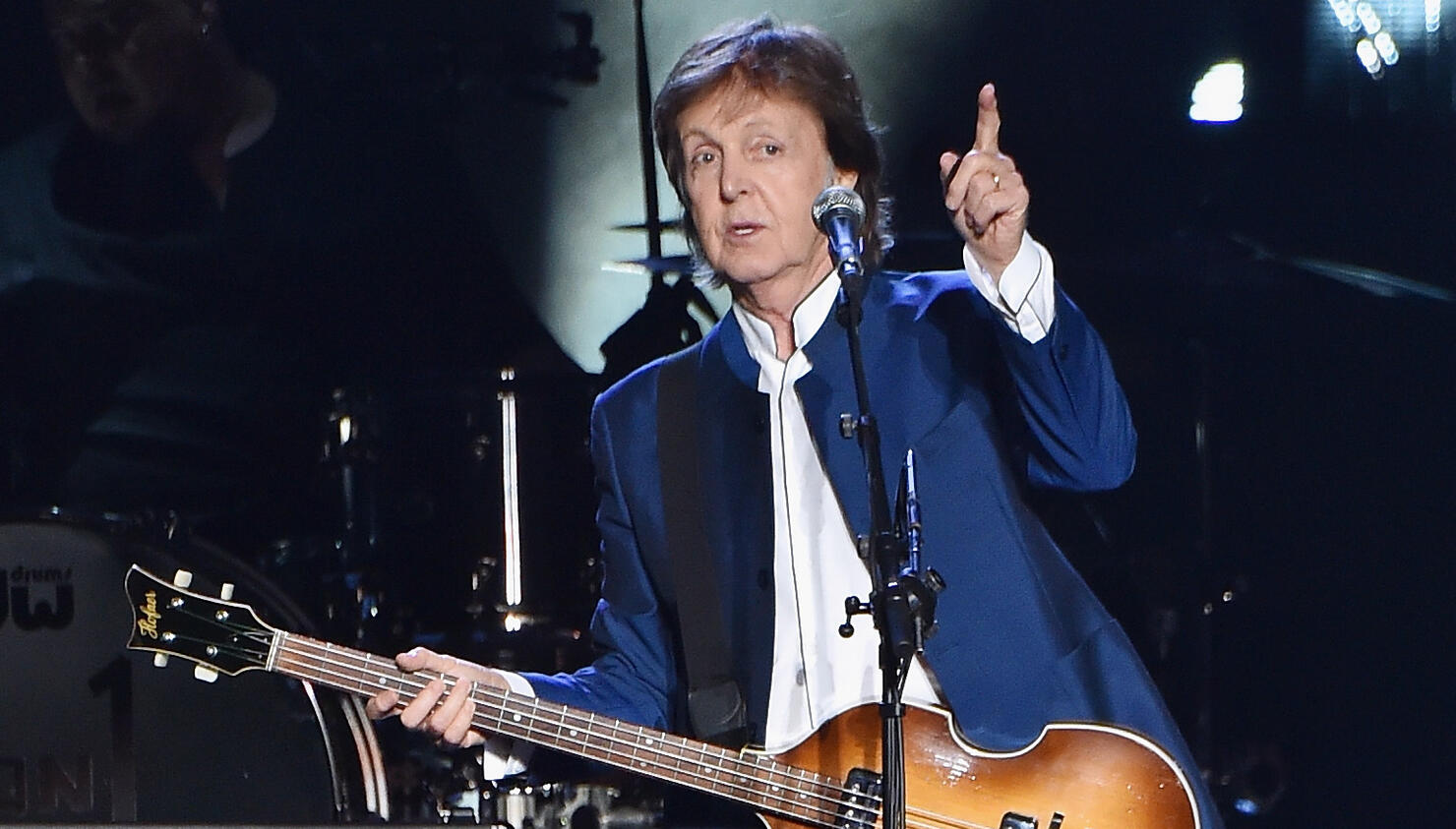 Paul McCartney says he's been spending his COVID pandemic isolation like he spends any lengthy time off the road: writing music.
Macca didn't have a plan in mind for his new material as he was writing and recording it, but eventually he looked down and realized he had more than enough new songs for an album.
Since the former-Beatle couldn't collaborate with his usual band, McCartney played every instrument on the new LP, just as he'd done on his 1970 solo album, McCartney, and his 1980 solo album, McCartney II. Thus, McCartney's 18th solo album, McCartney III, was named.
"It was kind of unintentional," McCartney tells Loud and Quiet of making the album. "I had to go into the studio at the beginning of lockdown to do a couple of bits of music for an animated short film. So I got in and did that bit of work and sent it off to the director, and then I thought, 'Oh, this is nice, I'm enjoying this, this is a nice way to spend lockdown,' so I ended up finishing off some songs, making up stuff, and generally enjoying myself in the studio."
He says he was "very lucky" to have been able to keep himself busy during the day in the studio and then come home in the evening to his daughter Mary McCartney's family, including four of his grandchildren.
After a few months of work, McCartney says it occurred to him that the new songs were produced in a similar way to his previous solo solo albums, though it was never his intention to make a third McCartney.
The first such album came after The Beatles broke up. The second came after Wings disbanded. While both reflected big changes in his career, he says McCartney III felt different because of how the whole world seemed to stop along with him.
McCartney III will arrive December 11 via Capitol Records.
Photo: Getty Images