Ariana Grande Is President In 'Positions' Music Video
By Taylor Fields
October 23, 2020
A new Ariana Grande era has officially arrived! The superstar dropped her brand new song "positions," and its accompanying music video, and in it, Ari is President! President Ariana Grande — has a nice ring to it!
Ariana has been very vocal about encouraging her fans to vote in the upcoming election, so taking over the White House in her "positions" visual is very fitting. Directed by Dave Meyers, fans can see Grande juggle different "positions" as she takes on being President, and being able to whip up a good meal among other things.
In the new song, she sings, "Switchin' the positions for you/ Cookin' in the kitchen and I'm in the bedroom/ I'm in the Olympics, way I'm jumpin' through hoops/ Know my love infinite, nothin' I wouldn't do/ That I won't do, switchin' for you."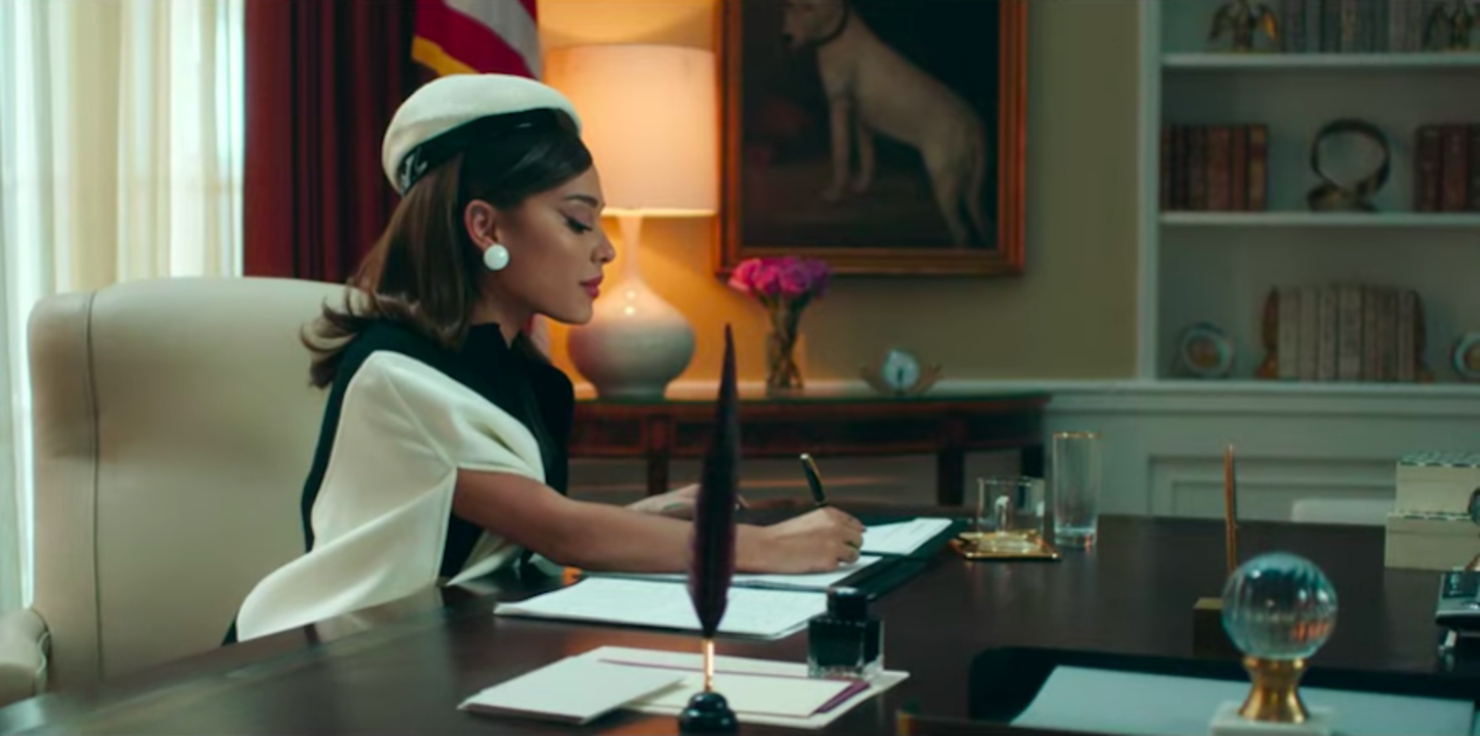 Ari's "positions" is the first taste of her upcoming new album, which looks like will be released next week on October 30th according to a second countdown on Grande's official website. The project will follow her 2019 project Thank U, Next and 2020 Justin Bieber collab "Stuck with U."
While we wait for more details on Ari's sixth full-length album, fans have been speculating that she has teamed up with The Weeknd again after he retweeted her "i can't wait to give you my album this month" tweet. The two collaborated previously on their hit "Love Me Harder" from her My Everything album.
Aside from her music, Ariana has been doing her part to encourage any fans of hers, who are eligible, to use their voices and vote — she even sent hundreds of pizzas to voters waiting on line at the polls in Florida this week.
Watch Ariana Grande be the President in her "positions" music video above.