Eva Mendes Says She 'Never Wanted Babies' Until She Met Ryan Gosling
By Emily Lee
October 23, 2020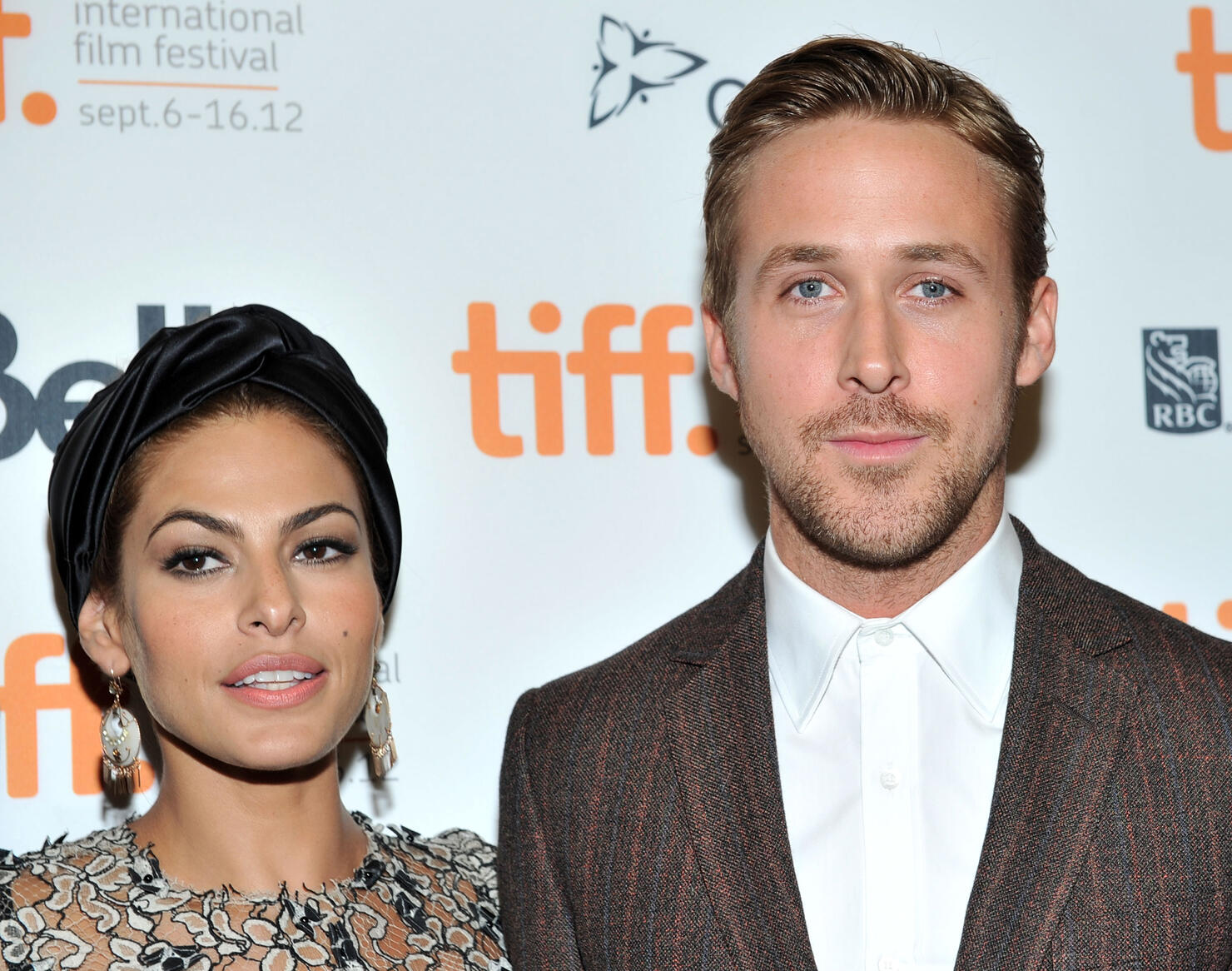 During a recent interview, Eva Mendes revealed she didn't want children until she met Ryan Gosling. The notoriously private couple first met while filming The Place Beyond the Pines back in 2011. They welcomed their first daughter, Esmeralda, in 2014. Two years later, Mendes gave birth to their second daughter, Amada.
Since welcoming her children into the world, Mendes has taken a big step back from her acting career. Her last starring role was in Lost River, Gosling's 2014 directorial debut. When asked if she's ready to return to her career, the 46-year-old actress said: "I am now that [my kids] getting a bit older, but I really feel like I never want to send the wrong message to young women out there. It's not an either/or situation."
"I was lucky enough to work my bum off for 20 years," Mendes explained. "I never wanted babies until I fell in love with Ryan, and it kind of worked out to where I was 40 and having my first baby. I think I was 42 for the second one, so it worked out in that way that I had a career and then I change my focus to my family."
Now that her children are a bit older, Mendes says she feels "like it's time" to act again, however, her "list is getting shorter and shorter of stuff that I'd do." When she does pick her next role, she says she doesn't "want to do anything violent. I don't want to do something risqué. I think the only thing that's left is Disney!"
Mendes' sentiments echo similar comments she made to the Sydney Morning Herald not long ago. "I feel like, as far as my ambition, it didn't go away, it just shifted onto the children," she said of her decision to take a hiatus from acting.
"I applaud and look up to those women who can do it all, but I'm not one of them," she continued. "Thankfully, I have a choice not to work and I realize how fortunate I am that it's even a choice. I've been so happy to be able to incubate with my babies, but now they are four and six, I'm starting to feel like my ambition is coming back."
Though Mendes is getting bit by the acting bug again, she did not share any specific plans for her next role.
Photo: Getty