Kane Brown Talks Parenthood Almost One-Year After Welcoming Daughter
By Hayden Brooks
October 24, 2020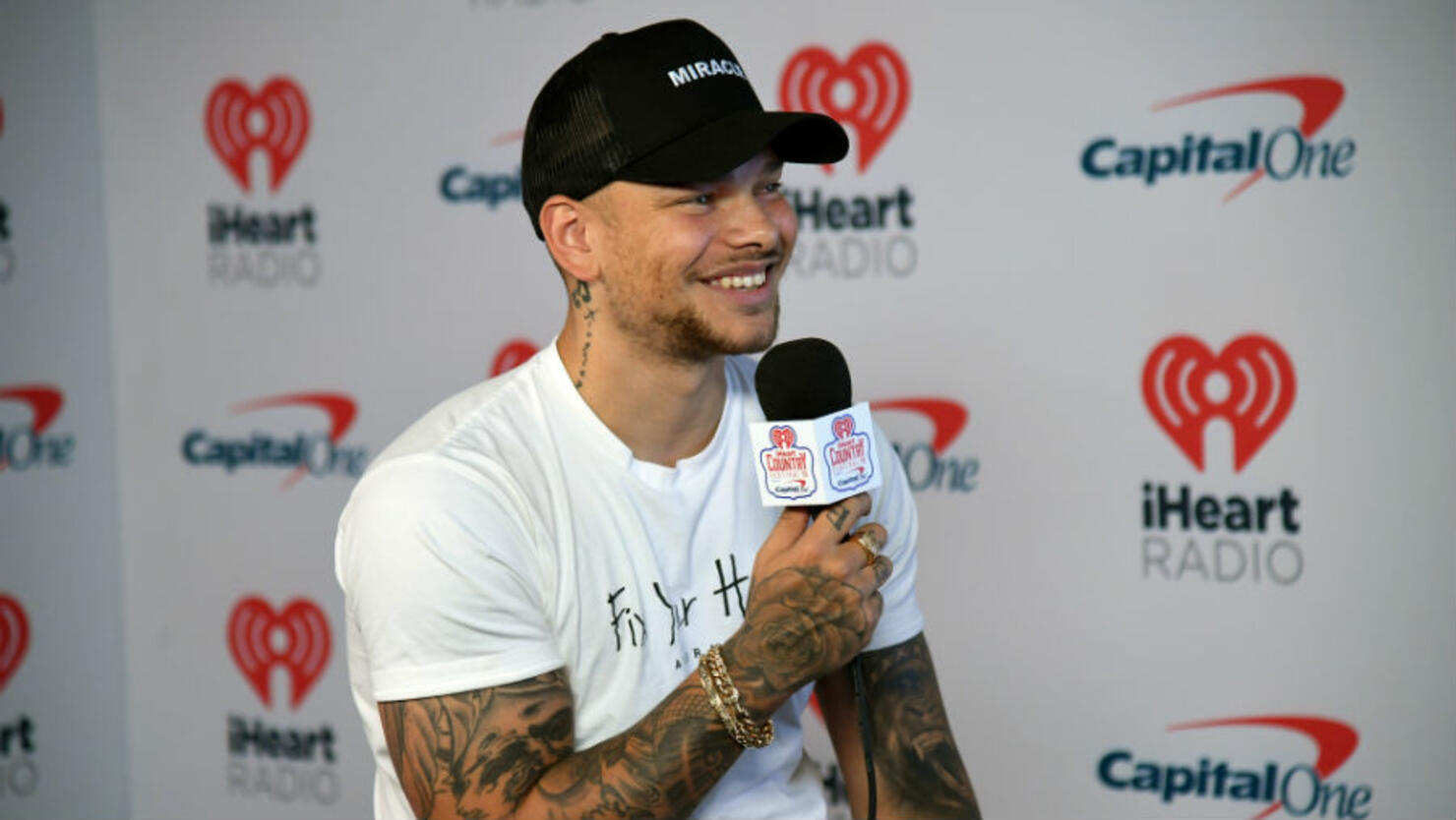 Kane Brown is nearing his first full year of parenthood and has learned a number of things along the journey.
As part of his Friday (October 23) set at the 2020 iHeartCountry Festival, the hitmaker sat down with us to chat about his baby girl, Kingsley Rose Brown, who he welcomed with wife, Katelyn, in October 2019. "She literally just started pushing her little toy, her little walker," the singer said of Kingsley's growth. "She's not sitting in it. She has to stand to do it. She pushed it the other day and I saw her almost hit the floor."
If that wasn't enough, Brown is convinced that his daughter is going to become a dancer. "We've got so many kids that are basically the same age as Kingsley in the country music world. They're already walking. I swear she's gonna be a ballerina, so every time she's either in her sit-down walker or her stand-up walker, she's always on her tip-toes. If you pick her up, she flexes her toes all the way out, like her feet. So, I swear she's going to be a dancer."
When speaking about the fundamentals that he wants parents to know, Kane's answer fell on having a good ol' fashioned open mind. "I just want them to know, don't teach your kids to hate. Teach them to love each other because I guarantee if you put them on a playground, they're going to play with each other no matter what. They gotta learn to hate. Just love everybody and have a kind heart. That's all I want."
Speaking of his family, Kane announced during his set that his upcoming music video for "Worship You," will include cameos from both Kingsley and Katelyn. "This next one I'm super excited about as well 'cause it's going to be my next country radio single, hopefully," he explained. "We just shot the music video for it and it's going to be beautiful. I got to bring my wife and my baby in it. I'm so pumped about it. I know some of my fans know this song."
Photo: Kevin Mazur/Getty Images for iHeartMedia