Lady A Reveals The Longest They've Ever Been Apart Has Been This Year
By Taylor Fields
October 24, 2020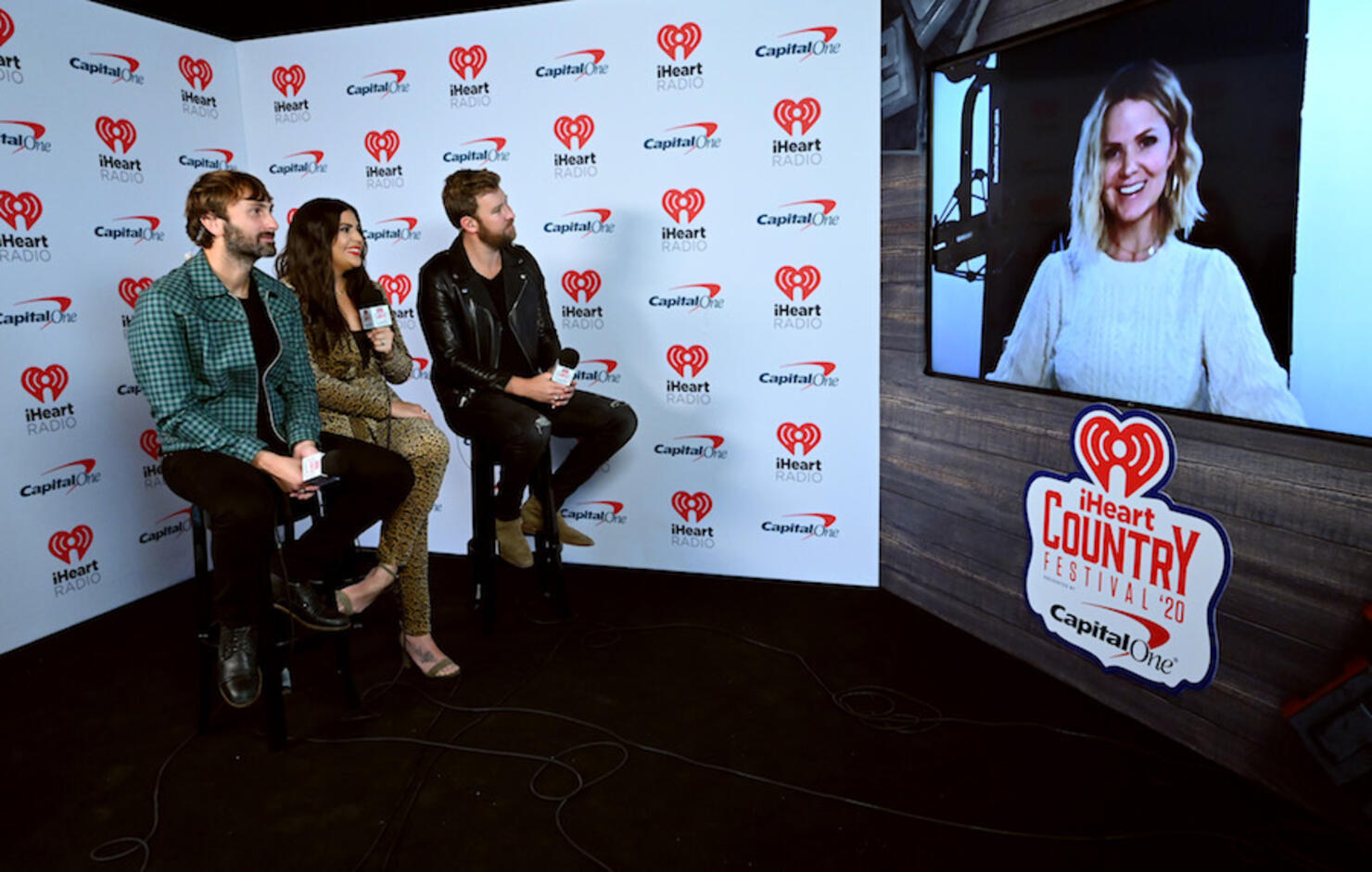 Because of the COVID-19 pandemic, everyone was socially-distanced and remained in their respective houses during stay-at-home orders, including Lady A. For Charles Kelley, Hillary Scott and Dave Haywood, this has been the longest they've ever been apart — but they've still managed to stay connected.
Lady A performed during this year's iHeartCountry Festival, and during a (socially distanced) interview backstage with iHeartRadio's Amy Brown, the trio opened up about their time at home. Kelley explained, "It was really interesting. I mean, we even had shot the video for 'Champagne Night' at the beginning of the quarantine. And just at that time, I remember thinking, 'Oh, this'll be two months and we'll all be back together, moving on with our lives.' But we've learned a lot this year, we've been writing a lot this year over Zoom. So that was, you know, even though we didn't physically see each other in the same room, we did get to see each other's faces. And we obviously had a lot of interaction through this time, but it's nice to just get back to what we do and what we're used to doing."
"Haywood added, "It's kind of weird to miss them for ... I mean, we're together all the time. So, to not see them for a whole summer ... I mean, we've been touring every summer since we started, I mean in '06, or, you know, 13, 14 years ago. So to have a summer, I mean, it's kind of like a gap year. I had a summer at home with the kids. It's been a lot of fun, but man, I miss the road. I miss the road so much."