Pillsbury Launches Limited-Edition Hot Cocoa Rolls With Marshmallow Icing
By Emily Lee
October 23, 2020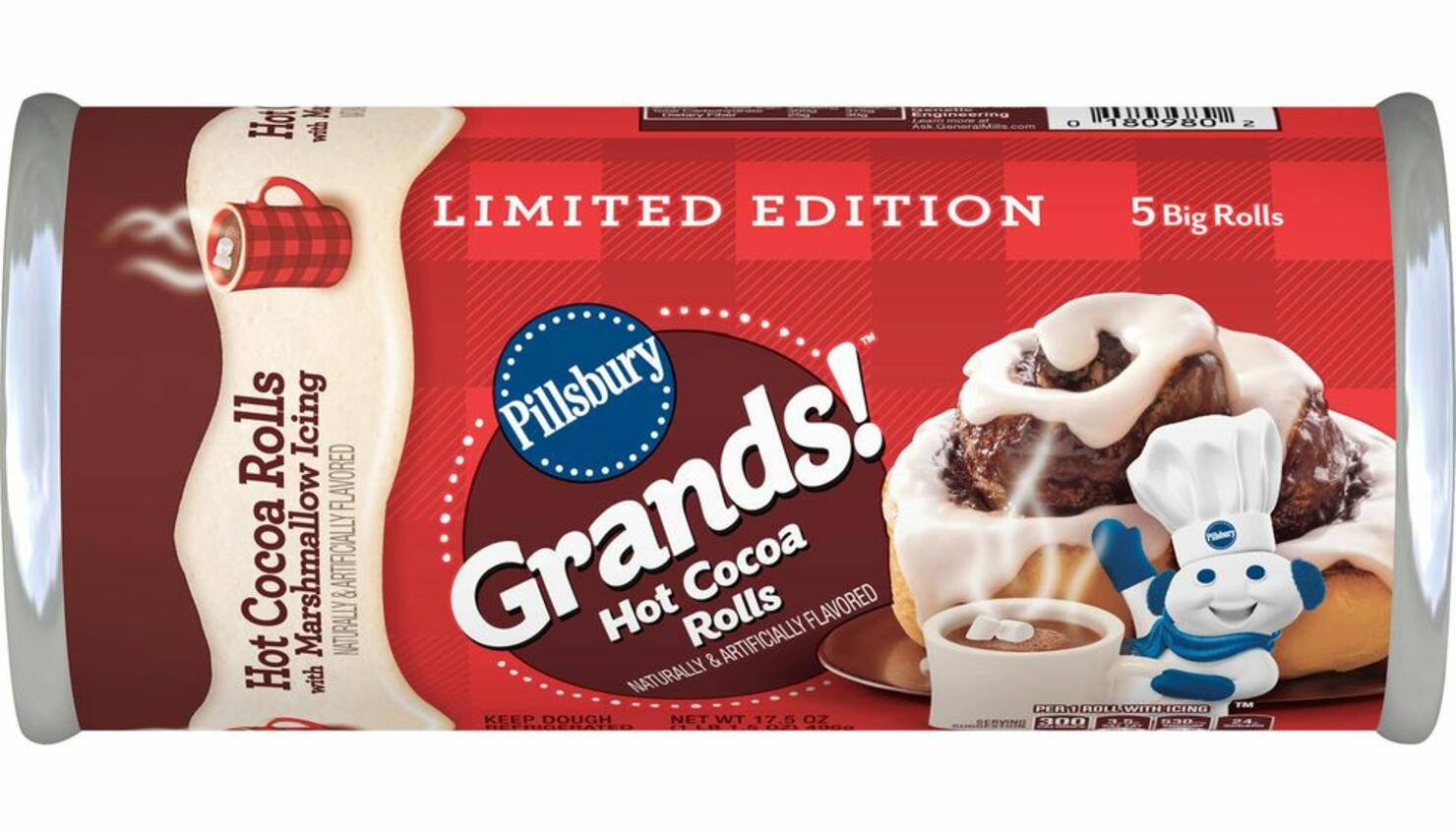 Even though it's technically still all-pumpkin-everything season, it's never too early to look ahead. Pillsbury is giving its customers a solid reason to get excited for cozy season, too.
On Thursday (October 22), Pillsbury dropped Pillsbury Grands! Hot Cocoa Rolls. The flavor of the dough itself is hot cocoa, which sounds mouth watering enough as it is. Once you add in the marshmallow icing drizzle, as well, this treat really can't be beat.
"Pillsbury Grands! Hot Cocoa Rolls are a seasonal spin on America's favorite homemade treat and offer a deliciously warm delight in every bite to enjoy this cozy holiday season," a press release for the rolls reads.
Like all of Pillsbury's products, the Hot Cocoa rolls are super easy to make. All you have to do is pop the dough out of the can and separate the five rolls contained inside. Once you place them on a baking can, slide them into the oven and wait while they bake.
Cans of the Hot Cocoa Roll dough will set you back just $3.89. They will be available at all mainstream grocery stores for a limited-time only. If you want to get your hands on Pillsbury's latest delicious creation, make sure you grab a can (or two...or three) before December ends.
Photo: Pillsbury