Crews Vacuum Murder Hornets Out Of Nest In Washington State
By Bill Galluccio
October 25, 2020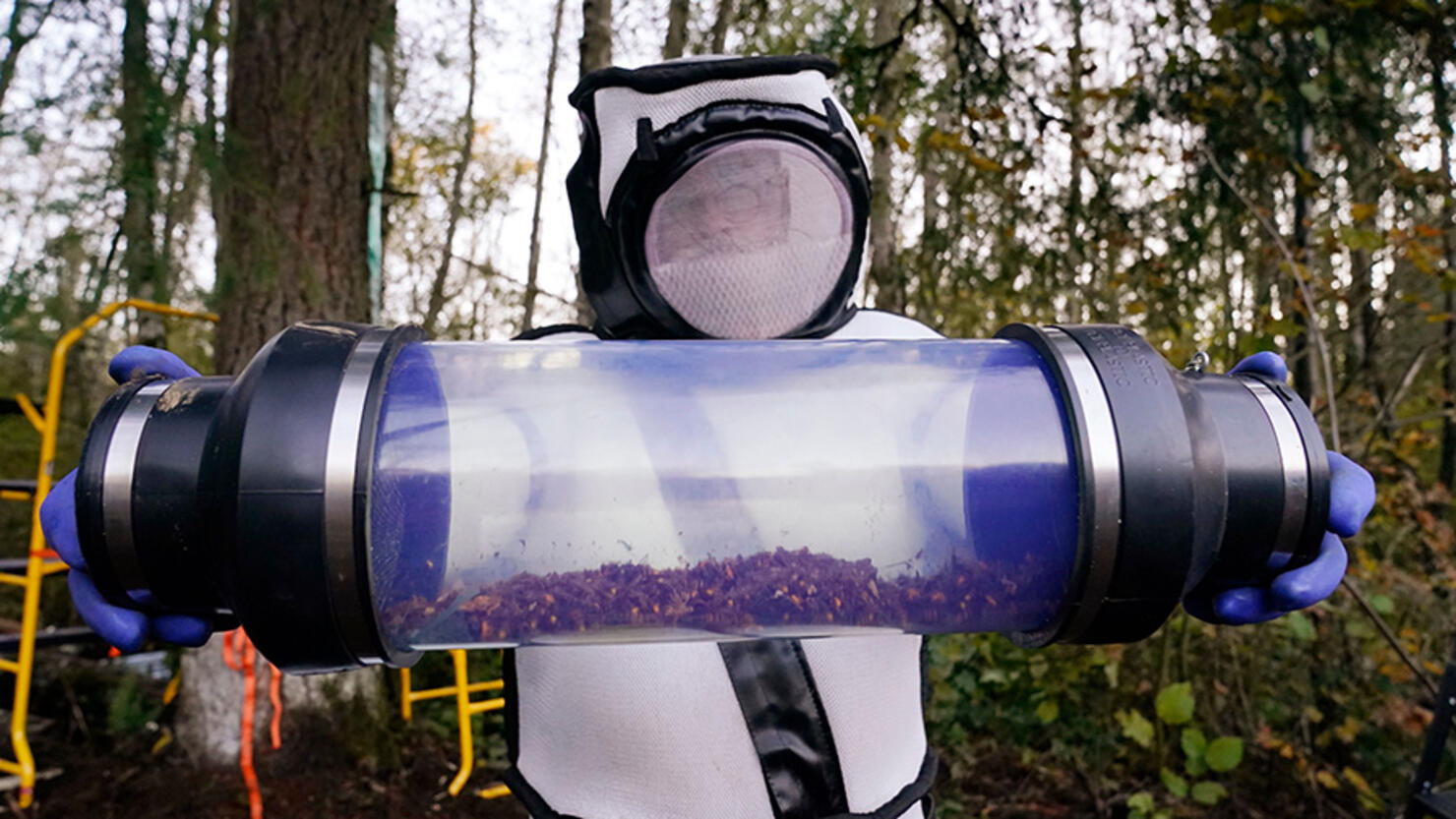 Crews in Washington state used a specialized vacuum to suck out invasive murder hornets from the first nest discovered in the United States. The crews wore thick protective suits with face shields to protect them from the hornets' six-millimeter long stingers and the poisonous venom they spit.
The nest, which was the size of a basketball and contained around 200 of the invasive hornets, was discovered on Thursday (October 22) by the Washington State Department of Agriculture in the cavity of a tree on a property near the town Blaine. They had been tracking the hornets by capturing them and attaching radio trackers on them using dental floss.
Officials said they plan to cut down the tree to extract newborn hornets and determine if any of the queens had already left the nest. They said they believe there are more nests in the area and will continue to search for the invasive insects.
The murder hornets, which are native to Asia, can be devastating to the local honeybee populations.
"Asian giant hornets, an invasive pest not native to the U.S., are the world's largest hornet and a predator of honey bees and other insects. A small group of Asian giant hornets can kill an entire honey bee hive in a matter of hours," the Washington State Department of Agriculture said in a statement.
Photo: Getty Images