There Are Two B.B. King Films In The Works, Including An Official Biopic
By Andrew Magnotta @AndrewMagnotta
October 26, 2020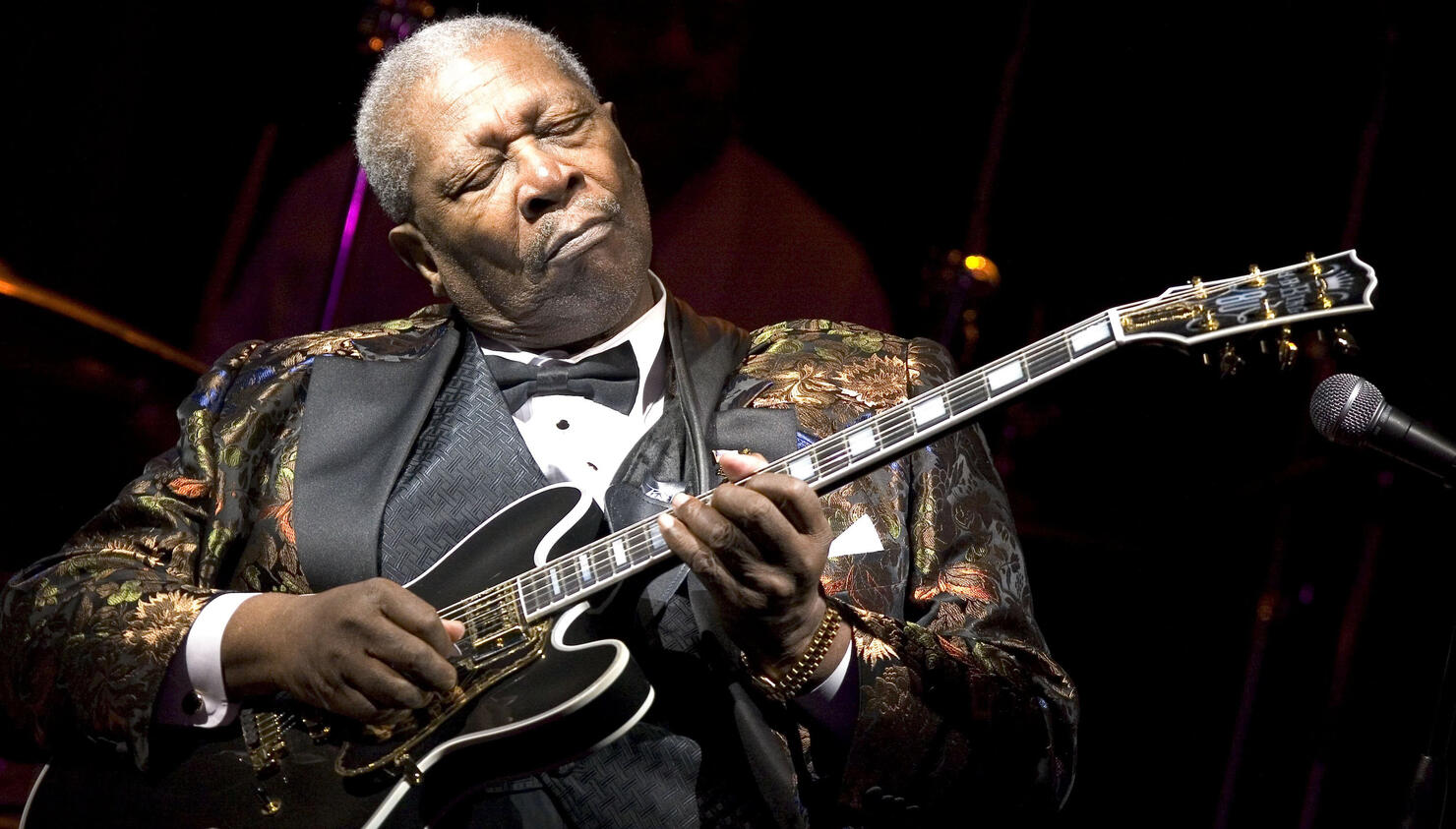 Two film projects exploring the life and career of blues icon B.B. King are moving forward.
The singer and guitarist's estate has confirmed to Variety that an official biopic is headed for pre-production in 2021. A separate, unaffiliated project called The Thrill Is On, starring actor Wendell Pierce of The Wire and Selma, is also in the works.
Confusion arose when Pierce announced via Twitter last week that he would be playing King in a new film. The actor later clarified that The Thrill Is On is "not a biopic in the traditional sense. It is a dramatized version of a real-life friendship story in the spirit of the film Round Midnight."
The Thrill Is On explores King's three-decade long friendship with drummer Michael Zanetis, who helped King become the first blues artist to be honored with a star on the Hollywood Walk of Fame.
King's estate noted that while it is not involved in The Thrill Is On, it has no objection to the film. Pierce was even considered by the estate for the lead role in the biopic.
"We want to be crystal clear that the film announced by Pierce is not a biopic, as there are several major players involve in the new B.B. King biopic and the estate does not want there to be any confusion as to the nature of each separate project," said Vassal Benford, the chairman of King's estate. "One is a docudrama, and the other is the official B.B. King biopic approved by corporate management of the B.B. King estate and trust as a part of B.B. King's legacy initiative."
King died in 2015 at age 89.
Photo: Getty Images