Gwen Stefani and Blake Shelton Are Engaged! See the Sweet Announcement
By Sierra Marquina
October 27, 2020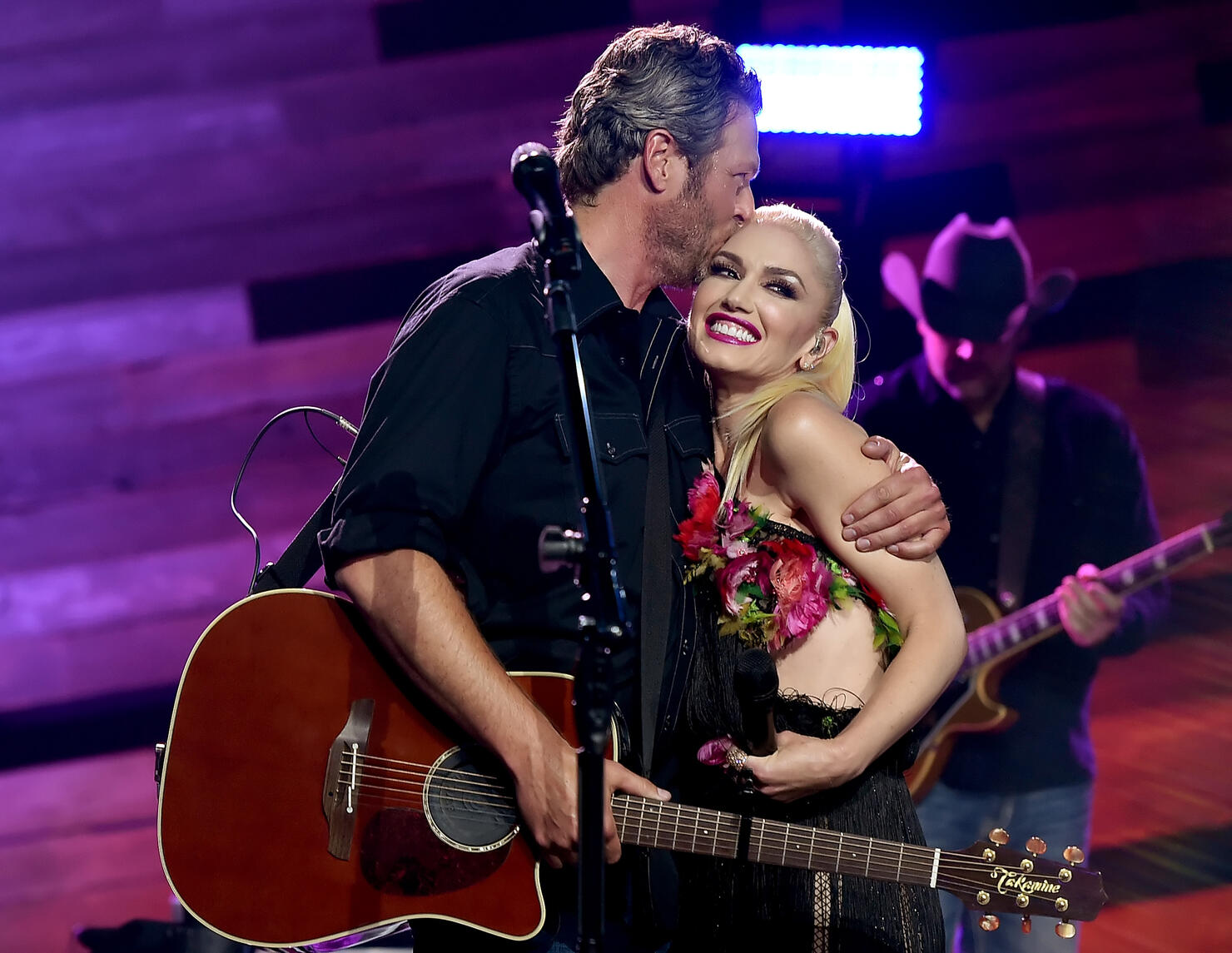 Gwen Stefani and Blake Shelton are engaged! The couple announced the exciting news via social media on Tuesday, October 27.
"Hey @gwenstefani thanks for saving my 2020... And the rest of my life.. I love you. I heard a YES!" the country crooner captioned a sweet snap of Gwen, 51, showing off her new bling while giving Shelton, 44, a kiss.
Gwen posted the same image with the caption: "@blakeshelton yes please! 💍🙏🏻 gx"
A source close to Stefani confirmed to PEOPLE that the two got engaged over the weekend in Oklahoma.
The duo, who have since collaborated on hit tracks including love duet "Nobody But You," have been dating since they fell in love on set of The Voice in 2015, following their respective divorces.
Shelton previously revealed that he adorably initially felt Stefani was out of his league while they celebrated the opening of his new restaurant and bar Ole Red Nashville.
"When we first started seeing each other, friends of mine would be like, 'What the hell is that all about?'" Shelton told PEOPLE magazine. "But if you ever had a chance to be around us together, it does make sense."
"I wouldn't change one thing about my life right now," he continued. "I'm happy. Sometimes happiness can seem like fleeting moments, but this one has been staying in the same lane for a long time. It's just amazing."
Congrats to the happy couple!