HOA Tells Texas Woman To Remove Pole Dancing Skeletons From Her Front Yard
By Anna Gallegos
October 27, 2020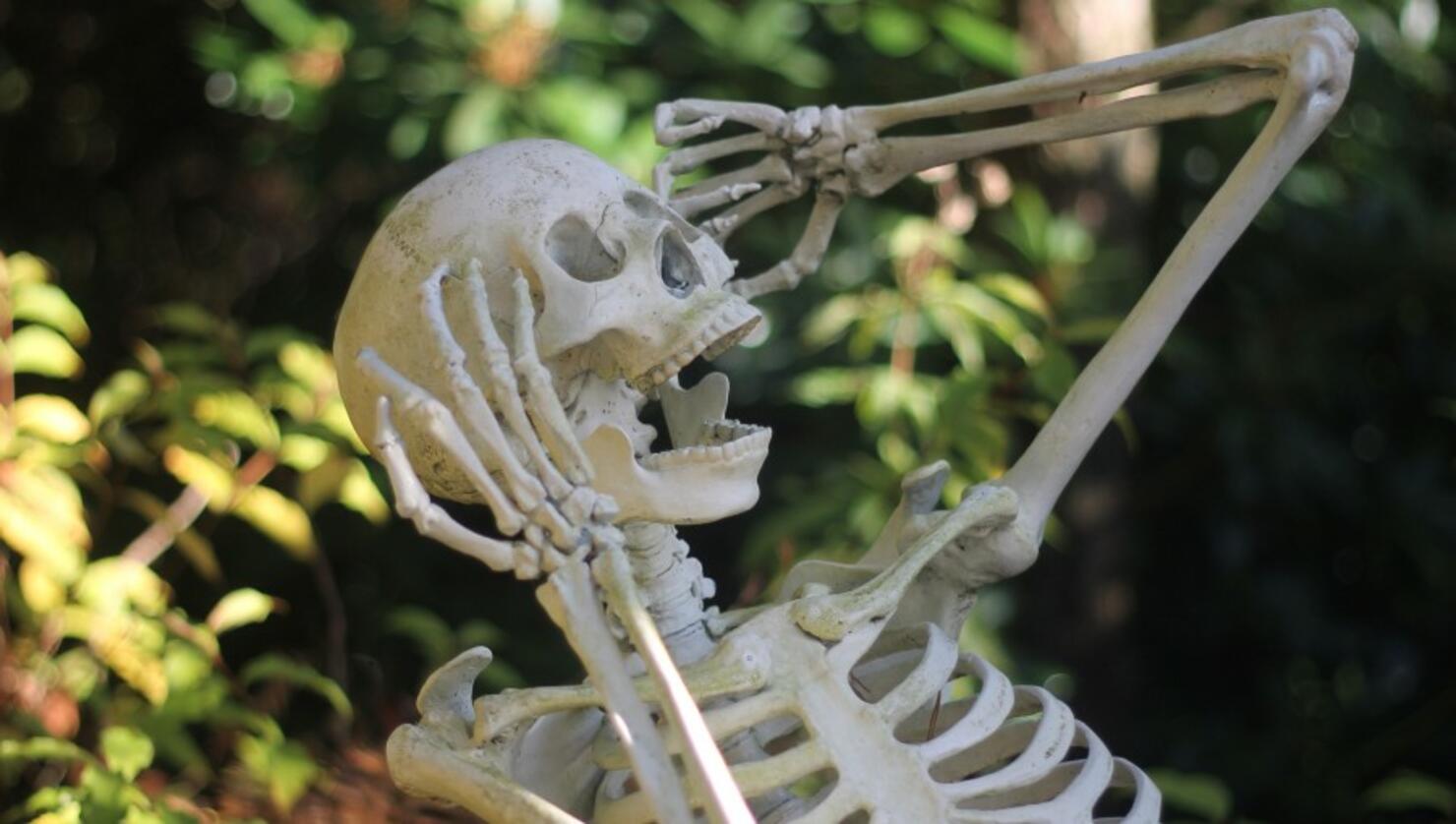 A Houston-area women's Halloween decorations are a little too sexy for her neighborhood.
Angela Nava turned the front yard of her Richmond, Texas, home into the Candy Shop, a skeleton strip club, for Halloween. Plastic skeletons with colorful wigs hang off of poles while skeleton "patrons" sit in folding chairs with wads of fake $1 bills in their bony hands.
There's even disco balls.
Nava makes no bones about it and admits that she modeled her Halloween decorations after an adult club because she wanted to do something fun for 2020.
"We just really had a good time changing the scene up every night. Every night, we change the positions of the skeletons, and it's really been just a great creative outlet for me," Nava told ABC 13 Houston.
Every night around 8 p.m., Nava repositions the skeletons and plays music for an hour so her neighbors can enjoy her goofy display.
"We've just decided if this brings a little bit of joy and a little bit of smiles to someone, then we're doing everything right," she said.
While neighbors are OK with Nava's decorations, the homeowner association in her neighborhood is hot and bothered. They sent a letter to her earlier this month telling her to take the display down because someone filed complaints about the "inappropriate" skeletons.
Nava said she was a little sad when she got the letter before realizing that the letter came with a loophole. The HOA gave her 30 days to take down the display, but Halloween falls before that deadline so the skeletons will continue to hang out on Nava's lawn until after the holiday.
Photo: Getty Images